2011-05-13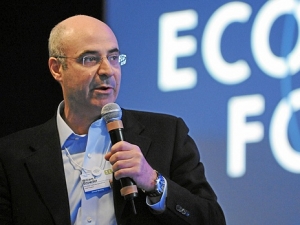 Attached dossier
Name : William
Surname : Browder
Post : Head of Hermitage Capital Management
William Browder, the CEO at Hermitage Capital hedge fund, was summoned by an official summons issued by investigator Oleg Silchenko to appear in Moscow on May 12, at 11 am. Neither businessman, nor his representative has turned up in the Investigative Committee. Browder has not informed the investigator about reasons of his absentia.
The Investigative Committee spokesman said that the investigator was planning to get Browder acquainted with the new redaction of accusation and to question him as the accused. The spokesman added that there were no restrictions on William Browder's entering Russia and that his references to supposed ban from entering Russia were false.
The Investigation Committee issued another summons, inviting Browder to appear on May 16, at 10 am. In case he does not come again, "necessary legal measures will be taken". Most likely, the investigators will submit an official request to arrest the CEO of Heritage Capital in absentia.
Earlier Russian Mafia portal (rumafia.com) reported that Browder was accused of "large scale tax evasion" (Article 199.2 of the Criminal Code stipulates up to 6 years in prison). The investigation was opened in 2004 in Kalmykia, then the investigation was continued by the Investigative Committee of the Ministry of Internal Affairs. The investigators believe, Heritage Capital fund, registered in Bailiwick of Guernsey offshore, used a complicated fraud scheme to dodge ban on buying the shares of state-run Gazprom company by foreigners. The investigators gathered evidence that the firms affiliated with Heritage Capital did not pay over 2b roubles ($0.17b) in taxes.
The scheme to evade taxes was allegedly designed by tax advisor to the fund Sergey Magnitsky. He was arrested and died of acute heart failure in custody in November 2009 in prison hospital of Matrosskaya Tishina (the investigation into his death is going on). Magnitsky case was separate criminal proceedings and it was terminated due to his death.