Attached dossier
Name : Sergey
Surname : Naryshkin
Middle name : Evgenyevich
Post : Chairman of the State Duma
Sergei Naryshkin, head of the Presidential Administration, is going on vacation prompted by the fact that he tops the United Russia Leningrad region election list, and the elections are held in December. Thus, Attestation Commission under the Presidential Administration that is engaged in inquiries into the generals of the Interior Ministry will be left with no supervision of its chief.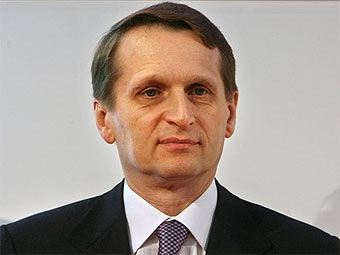 Sergei Naryshkin
And in the very near future the commission will make a decision concerning Ivan Glukhov, chief of the Moscow investigative department under the Ministry of the Interior. He is the key figure in the war of two Kremlin clans, namely that of Naryshkin and that of Konstantin Chuichenko, head of the control department of the Presidential Administration.
President's fellow student
Rumafia sources in the Presidential Administration and the security services voice different oppinions concerning the nature of the conflict. Some sources claim that Chuichenko believes that Naryshkin lobbies the interests of openly corrupt government officials. In particular, Naryshkin supports Mikhail Mishustin, head of Federal Tax Service, whose leadership causes massive loss for the state budget under the guise of VAT refunds to non-existent businesses. Naryshkin's name was also mentioned when speaking about the activities of Andrei Khorev, former first deputy chief of the Russian Ministry of the Interior and one of the most corrupt and scandalous police generals. According to other Rumafia sources, Chuichenko, on the verge of Dmitry Medvedev leaving his post, is trying to put together a team of security forces and officials loyal to him, and Naryshkin is trying to prevent this. Either way, the conflict between the Kremlin leaders has grown almost into open warfare.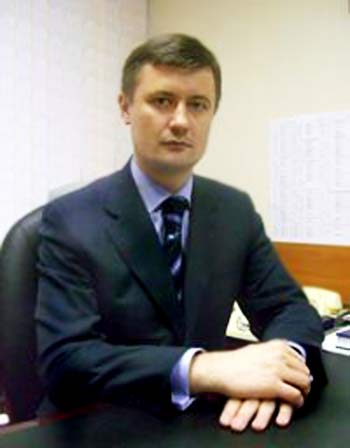 Andrei Khorev
A source in Russian security services says that Konstantin Chuichenko made his first attempt to introduce management reshuffle at the highest level in the summer of 2009. At that time he decided to dismiss Vladimir Ustinov, presidential envoy to the Southern Federal District, and to fill the post with Arkady Yedelev, who was very sympathetic to Ramzan Kadyrov and who then was deputy head of the Russian Interior Ministry. But being a university friend of President Dmitry Medvedev was not enough. Chuichenko studied at Leningrad State University law department at the same group as the president. But Ustinov is a heavyweight Russian politician and enjoys support of Vladimir Putin. So he retained his office.
A year later, Chuichenko finally found perfect grounds that gave him nearly unlimited freedom as to forming a team of loyal security forces, with which he could influence staffing decisions at the highest levels. In summer 2010 the head of Kremlin's control department announced an epidemic of corruption in the purchase of medical equipment, and Dmitry Medvedev gave the go-ahead to imprison government officials and businessmen caught on that. Inflated prices on supplied CT scanners fed a whole army of government officials at various levels, and investigation promised to reveal a lot of damaging information. And to ensure that such information got into the right hands, Chuichenko managed to have all the operational work done not by the FSB, but by an Interior Ministry division headed by Denis Sugrobov. It was this young general that the head of control department counted on. And he was right.
Fighter against corruption
Head of a CT supplying company told Rumafia that immediately after the initiation of cases over medical equipment overpricing, Denis Sugrobov's division addressed him and several other entities engaged in similar business. "I was bluntly told that if I do not want to go to jail, I should go to the officials, and I know many of them including senior ones, and record all our conversation", said the source. "I refused. Then I was asked to take on a security service employee under cover as my deputy. They wanted me to introduce him to all my friends among officials, so that he would begin offering bribes and recording conversations. I told them they could as well shoot me or put behind bars, but it would not do what they were asking me to. I will not rat anyone out. Now here I am waiting for the court hearing. As it turned out, there were a few rats who agreed to the offer of the investigators." According to our source, they are businessmen Dmitry Rozhkov and Andrey Balalykin who inflated CT scanners prices more than anyone else.
Among the sellers of medical equipment there was a kind of get-together of businessmen and officials at various levels. There they discussed who would participate in which tender for the supply of scanners, what tolls should be paid and to whom, and so on. Rozhkov and Balalykin were regular participants of the meetings, and at some point they started coming with bugs to record conversations. And then Sugrobov's subordinates arrested most of the participants, including Aleksey Vilken, former deputy Minister of Health; Leon Zilber, director of Rosslyn; and Vadim Mozhayev, director of Federal State Unitary Enterprise Directorate of single owner- developer of the Federal Agency for Health Care and Social Development. Andrei Voronin, head of the social control division at the control department under the President of Russia, was also among those handcuffed by the police. Chuichenko was remorseless to see the man's imprisonment. But Voronin immediately agreed to a deal with the investigation and began to testify against everyone the security officials named.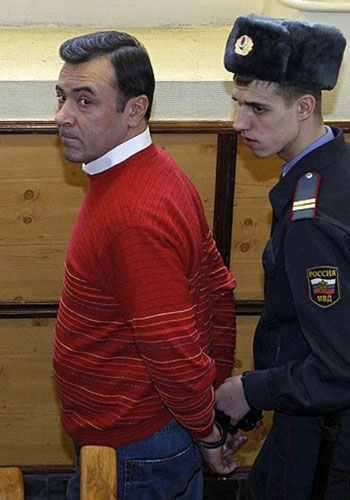 Andrei Voronin
The investigation of this case was assigned not to the Investigative Committee, but to Interior Ministry Main Directorate in Central Federal District, which at that time was headed by a close friend of Chuichenko, Valery Kozhokar, who also was a fellow student of Medvedev. Thus, medical equipment fraud cases helped Chuichenko to build his small vertical of power in law enforcement agencies and to gather large amounts of damaging information about current and potential opponents.
Clash of the Titans
Overpricing tomography scanners was hushed up by Andrei Khorev, who at that time was an all-powerful first deputy chief of the Department of Economic Security. Support he provided was the most valuable because he sent part of the acquired proceeds to the counterintelligence service within FSB, and part to the head of the Presidential Administration, Sergei Naryshkin, whom he knew personally. The same scheme was used for fraudulent VAT refunds, and many other frauds involving senior officials. Khorev provided all-round support and protection.
Chuichenko prevented Sugrobov's dismissal from the Department of Economic Security. But Khorev left no chance for the young general to use his potential to the full. He actively opposed CT scan cases investigation. In recertification of the staff that was later held in the Ministry of the Interior, the commission conducting the assessment was headed by Naryshkin, but Chuichenko was also its member. As a result, recertification reminded clash of the titans. Khorev and everyone interested in him retaining his office, pulled $ 50 million to ensure no dismissal. Chuichenko presented dirt on Sugrobov to the president. Neither side could get permanent victory. Until all compromising materials on Khorev were not uploaded to the Internet, which is frequently surfed by Medvedev. Bloggers actively discussed this corrupt general and how he tried to buy his office for $ 50 million. As a result, Naryshkin was soundly defeated. Khorev was expelled from the Interior Ministry, and a newly established DEB agency was headed by Surgobov, which came as a surprise to everyone including the official himself. He received a phone call from Chuichenko who simply told him that he was now head of one of the major departments in the Interior Ministry.
Five million dollar case
The clash continued. For several years Kozhokar, head of the Ministry of the Interior in the Central Federal District, despite being close to the president, could not get promoted to the position of the head of the Investigative Committee of the Russian Interior Ministry, which was filled with Aleksandr Anichin, a good friend of Putin. But promotion came very easily when Chuichenko helped.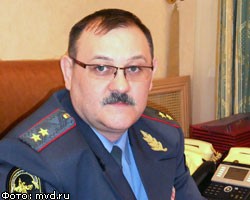 Vladimir Kozhokar
In fall 2011 there was a fight for the post of Leningrad region governor. Naryshkin was eager to get the position and secured the necessary support of Medvedev. As a result, the head of Presidential Administration was number one on the United Russia list in the region. However, Chuichenko had other plans for the post. Backstage struggle grew into a fight over another general whose name is also linked to Naryshkin. This is Ivan Glukhov, chief of State Investigative Committee (GUS). The head of the Presidential Administration is reluctant to give in. And for Chuichenko the dismissal of Moscow chief investigator will be another indicator of his power and influence. Denis Sugrobov played a major role in this confrontation.
Khorev has been living abroad for a while, but all his phones continue to be tapped. Once the former DES first deputy head phoned his friend Maksim Kagansky. This former investigator who also did not pass the certification was responsible for all contacts with businessmen for Khorev and is a close friend of Ivan Glukhov, head of Moscow State Investigative Committee, and his family. Khorev asked the man to solve a problem for him so that charges against Boris Yudin, another person involved in overpricing CT scans, were dropped. The case against him was investigated by the GUS. Kagansky named the price for his assistance at $ 5 million. Part of the money was to be paid to Glukhov. Kagansky acted with support of Sugrobov's agency. Police arrested those who had brought the money and later a GUS investigator Nelly Dmitriev. Kagansky was let go abroad. This operation allowed the clan of Chuichenko to kill two birds with one stone. Immediately after that the media published dirt on Naryshkin who had become an obstacle, disclosing his corrupt relationship with Khorev. For the first time in modern Russian history the media released dirt on such high-profile official. After that the prospects of Naryshkin to become governor looked very dim, so as all his political future.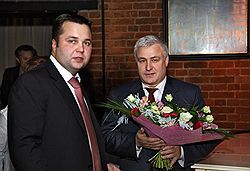 Ivan Glukhov (right) and Maksim Kagansky (left)
In turn, Kozhokar was able to get rid of Glukhov, who was an obstacle for him. This general enjoyed support of Naryshkin, Prosecutor General's Office, and the FSB. There was no chance to remove him even during the recertification.
Hit or miss ...
However, Naryshkin did not give up. As the head of the recertification commission he received all materials against Glukhov. The head of Presidential Administration found that the data collected was not enough to accuse Glukhov of corruption and dismiss him from his post. Glukhov was advised to resign but he was reluctant to do so. The advice came from Kolokoltsev, Moscow police head, and Draguntsov, head of internal affairs department at the Ministry of the Interior.
Then Chuichenko used a trick. He ensured that all data against Glukhov would be presented not directly to Naryshkin, but to the recertification commission. The date of its extraordinary meeting has not been defined yet. It is possible that it will be held during the election-related vocation of Naryshkin. And the chairman would be absent, Chuichenko will play the main role in it. Clearly, such a situation will lead to Glukhov's dismissal from the ministry. Time will show what happens next.