Not on the Forbes' list
Zakhary Kalashov's arrest in Spain gave rise to a new mafia war. This war has not finished yet; the majority of gangsters have taken part in it. When Shakro found himself behinf the bars, he faced difficult choice: who would be in charge of his business empire and oversee laundering schemes? If he had chosen Usoyan, Oniani would have been disappointed. If he had chosen Oniani, Usoyan would have been offended. Usoyan and Oniani did not like each other.
Shakro chose influential mobsters and his best friend Lasha Shushanashvili (Lasha from Rustavi). Lasha was very influential criminal boss, but no match for Grandpa Khasan and Taro. Shushanashvili did not like Oniani and was attached by Grandpa Khasan. When Taro understood that he was the odd man out, he began to push Lasha. Little by little Lasha and Taro became enemies.
Situation in the criminal world grew tense. Neutral arbiters tried to organize peaceful talks between Taro and Lasha, so that they could talk in private. It was utter failure. Both criminal bosses accused each other of disobeying «criminal laws», cooperation with security services (this was true for both)… They called each other «rats». Oniani mocked Lasha, saying that he was one of many minor mobsters crowned by Grandpa Khasan… it was difficult to drag fighters apart. So reconciliation was unimaginable.
Next few years Taro waged the campaign of discredit against Lasha. In spring 2008 he began to act. In April he gathered huge criminal assembly in the Moscow region. The mobsters decided to «decoronate» Shushanashvili (decoronation means loosing the respected title of "thief-in-law", i.e. immediate downshifting in the criminal hierarchy). It was almost defeat for Lasha. A while longer and that would have been done with Lasha. But he had a very strong patron - Grandpa Khasan.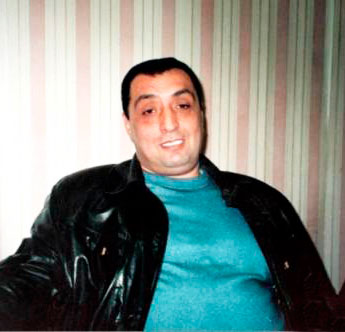 Lasha Shushanashvili (Lasha from Rustavi)
As a result Usoyan and Oniani began life and death war. Their forces were approximately equal. Both are respectable leaders of the criminal world. Both have accumulated wealth of estimated $2b (although, the Forbes magazine does not mention them on its lists). They influence politics as well. Usoyan has numerous connections among politicians and businessmen in Russia, Abkhazia and the former Soviet republics of the Middle East. Boris Berezovsky and Badri Patarkatsishvili were Oniani's partners. They, together with mobster Merab Gogiya, financed the election campaign of Georgian president Mikhail Saakashvili. Oniani was Saakashvili's close friend - and reliable source of information for the FSB (and agent of influence in Georgia).
Sources close to Taro told the Russian Mafia (rumafia.com) that Saakashvili used to often visit Oniani in Spain and stayed in his villa. Later they had serious argument. Saakashvili asked Taro to give him a share in business in Georgia, but Taro drove Saakashvili away. When Saakashvili became the president, Taro lost all business in that country. However this loss was just a drop in the ocean for Oniani.
Oniani is perhaps the only Russian mafia crime boss who is a founder of an existing company registered by the authorities. Oniani and his finance broker Gela Tsertsvadze set up Expresstrade Closed JSC. The wide rage of activities of this company is impressive: it deals in fuel, ore, metal, chemicals and alcohol.
Unified State Register of Companies
2010 02 Individual founders
Surname: Oniani
Name: Tariel
Patronymic name: Guramovich
Stock: 500 000 (rub.)
Organisation: Expresstrade Closed Joined Stock Company
Registration no.: 5067746333716
Registered: 24aug2006
Organisation
Name: Expresstrade Closed JSC
Registration no.: 5067746333716
Tax identification no.: 7701676390
Current State: Active
Actuality of information: may2008
Individual founders
Surname: Oniani
Name: Tariel
Patronymic name: Guramovich
Stock: 500 000 (rub.)
Date: 24aug2006
Surname: Tsertsvadze
Name: Gela
Patronymic name: Gurgenovich
Stock: 500 000 (rub.)
Date: 24aug2006
Key activities in accordance to the Unified State Register of Companies:
Agency in wholesaling of fuel, ore, metal and chemicals

Wholesaling of fuel

Wholesaling of petrol, including aircraft petrol

Wholesaling other of types of fuel

Retailing of petrol

Agency in wholesaling of consumer goods

Wholesaling of food ware, including drinks and tobacco

Wholesaling of alcohol

Wholesaling of nonfood consumer goods
Retailing through the chain of non-specialized outlets
Taro's brother David Oniani also established a number of companies: Retal LTD, Absolute Chance, OK Club etc. One would dare asking how many firms Gela Tsertsvadze, Tariel's right hand, set up.
Aslan Usoyan has never founded his own companies, but his son Nodari Usoyan established Dionis and Co, Meat Delicatessen, Full Global Leasing Airlines. A sniper killed director general of Full Global Leasing Airlines on 20 January 1995.
Full Global Leasing Airlines JSC
Individual founders:
Surname/first name/patronymic name: Levitan Mikhail Izrailevich
Passport no.: 02 AR 658715
Date of birth: 13nov1960
Place of birth: Ufa, Bashkiriya
Telephone: 1596205
Address: 5, building 7/2, Vokzalny Pereulok, Moscow
Surname/first name/patronymic name: Usoyan Nodari Aslanovich
Passport no.: 08 TI 651938
Date of birth: 31oct1962
Place of birth: Tbilisi, Georgia
Telephone: 9584629
Address: 47, building 10/9, Zagorodnee Highway, Moscow
Surname/first name/patronymic name: Farber I L
Passport no.: 13 MYu 658648
Address: 13, 28, Tsuryupa Street
Surname/first name/patronymic name: Shevchenko Alla Olegovna
Passport no.: 13 MYu 734634
Telephone: 6141849, 6148499
Address: 315, building 10, Kolomenskaya Embankment, Moscow
Date: 04aug1997 Established data about the person
Source of Information: Personal report
Received: 04aug1997
Summary
Type: information no.: 671C Type of Source: reliable
Source: Organized Crime Control Department of Moscow, Sent 87/8/2504C
Full document: Usoyan A.R. has the following connection in Moscow: Bor Aleksandr Ivanovich (born 10jan1954 in Gomel, Belarus). He is registered at 6, building 8/1/1, Krivokolenny Pereulok, Moscow (tel.:9249455). The department has no data related to him. Usoyan's son - Usoyan Nodar Aslanovich (born in 1962) stays in Moscow, where he came after a long stay in Austria.
Oniani and Usoyan have different personalities. Taro has explosive temper. When he was young, he often took up arms. That is why they had argument with Saakashvili. That is why he did not have enough allies in his war against Granpa Khasan.
On the contrary, Aslan Usoyan is serious, calm, and thoughtful. He always predicts what his enemy will do next minute. That is why he is called Grandpa Khasan - it the name of a character in Yezidi fairy tales. It is also the word used to describe wise, respectful and experienced person. Grandpa Khasan - that is how his Yezidi friends called him. The mobsters just adopted this nickname.
Lords of crime do not need war
As it usually happens in such cases, two influential mobsters began backstage talks, trying to find allies among criminal bosses. It is worth noticing that the majority of mobsters among Slavs - Aleksey Petrov (Petrik), Oleg Shishkanov (Shishkan), Vyacheslav Shestakov (the Plum), Sergey Aksenov (Aksen) - refused to take part in the conflict and did not come to the assemblies of mobsters. The only exception was Usoyan's protégés among the mobtsters of Slavic origin. All these mobsters (the same is true for Mikhas) are now respectable businessmen. They left mafia wars in bloody 1990s which they managed to live through. The Slavic mobsters now own plants, offices, malls, market, furniture stores. For a while Shishkan was de facto an owner of Saturn football club. A source in Lyuberetskaya criminal group told the Russian Mafia at the eve of the conflict: «This war is not for us. It is unreasonable to take part in it. You may show your active participation in the criminal movement, but what if one side decoronate you? It means you will have many problems before you get back your title». This is an «official» position of Slavic mobsters. However, they did not stand aside and had to take part in the war.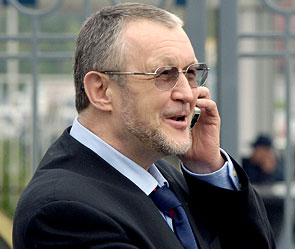 Vyacheslav Ivankov (alias: Yaponchik)
Mobsters of older generation (they are now over 70) tried to solve the conflict. They played the role of peacemakers, but it was pure pretention - the majority of them took Taro's side. Aslan Usoyan managed to attract his protégés (Yaponchik and Edik Osetrina), as well as a number of criminal bosses from Tbilisi. Young, but very influential mobster Merab Dzhangveladze (Merab from Sukhumi) supported Tariel Oniani, as well as older gangsters Dzhemal Khachidze (Dzhemal from Surami) and Anzor Khutsishvili. He also found support among mobsters of his native city of Kutaisi.
This division between Tbilisi mobsters and Kutaisi is artificial. Many mobsters from Kutaisi did not support Taro. Highly influencial Badri Koguashvili, who now dwells in the USA, bore Taro a grudge. Once Taro "decoronated" a Badri's friend Badri, although Badri asked him not to do so. Another Kutaisi-born mobster Gaioza Zviadadze changed sides long ago - he left Oniani's clan and joined Shakro Junior and Lasha from Rustavi. In 1994 mobster Avtandil Chikladze (Kvezho) was killed. Gaioza had crowned him. Zviadadze suspected Taro of ordering hitman to kill Kvezho.
Law enforcers serving Grandpa Khassan
Grandpa Khassan was quick to react to the decoronation of Lasha Shushanashvili, a close associate of his. Lasha and Yuri Pichugin (nicknamed Pichuga), another friend of Usoyan, were deprived of their criminal rank by Taro and thieves in law sympathetic to him at a meeting on April 10, 2008. The event was unexpectedly attended by a once loyal ally of Yaponchik and Usoyan, criminal general Aleksander Bohr (a.k.a. Timokha). During his stay in the U.S.A. and Europe, he became friends with Oniani, and during the conflict Timokha gave preference to Taro.
On April 13 Grandpa Khassan, Ivankov, Lasha, and a dozen of other kingpins held a gathering of their own. During the meeting they deprived Taro, Merab Dzhangveladze, and Timokha of the status of thieves in law. However, such actions did not have much bearing on the underworld. Even prior to the decoronation, Usoyan's gang had treated those decoronated as enemies. A similar situation was in the camp of the Taro. Kingpins that remained neutral preferred to ignore the decisions made during the two gatherings and to treat the decoronated as thieves in law.
In summer 2008 Tariel Oniani decided to hold a big event that could have given him a strategic advantage over Grandpa Khassan. Taro convened more than 100 thieves in law at a meeting in a rented ship plying the Pirogovskoye reservoir in Moscow region. As a kind of arbitrator, Oniani invited Vyacheslav Ivankov. As Taro explained later, during the mafia congress he planned to announce that more Slavic criminal bosses should be coronated as thieves in law. Thus, he wanted to do something nice for Yaponchik, showing that Oniani did not like the predominance of immigrants from Georgia, now constituting 80% of the elite of the underworld. Clearly, Taro was going to condemn the behavior of Lasha and Grandpa Khassan. However, Ivankov ignored the event.
Only 36 kingpins came to the reservoir. Among them the most famous were Roland Gekechkori (a.k.a. Shlyapa), Dzhemal Khachidze, Merab Dzhangveladze, Ramaz Dzneladze (Ramaz), Ahmed Yevloyev (a.k.a. Sutuly), Georgy Managadze (Gia from Kutaisi), David Pahuridze (Minago) , Anzor Khutsishvili, Dzhondo Esebua (Johnny), Aleksander Bohr. On July 8 the boat sailed off. But soon the ship was seized by the Central Federal District GU MVD operatives, who for that purpose had to use boats and a helicopter. All participants of the gathering were detained, although most of them were released the next day.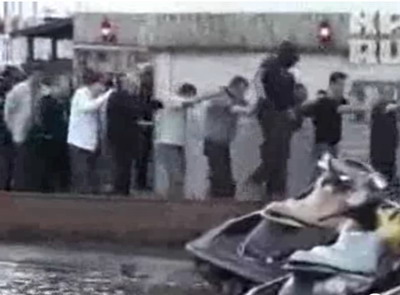 8 July 2008. Pirogovskoye reservoir
Despite the temporary success, Lasha obviously felt out of place. For a long time he had not been involved in major clashes, preferring to do his business quietly, including business with the leader of the Solntsevskaya gang, Sergey Mikhailov. As a result, Shushanashvili could increasingly be seen heavily drunk in his office near metro station Belarusskaya, in a big downtown business centre owned by Lasha. Behaving like that he soon became more of a hindrance to Grandpa Khasan. In September 2008, at an opportune moment, Lasha was arrested by the Central Federal District GU MVD operatives. He was accused of illegal obtaining Russian citizenship and deported from the country, with a five-year ban on the entry. Shushanashvili settled in Greece at an influential thief in law Lavrenty Cholakidis (Leva Greek). It is noteworthy that Usoyan made no attempts to help Lasha stay in the Russian Federation. It was Mihas who used his connections to struggle for Shushanashvili. In summer 2009 he even managed to bring the thief in law back to Russia and to have (obviously, for a large bribe) the Federal Migration Service of Moscow grant him a temporary registration. This happened regardless of the fact that on February 2, 2009 Director of the FMS, Konstantin Romodanovsky, signed a decision about the undesirability of Shushanashvili's stay in Russia as a person who "poses a real threat to the defense or state security or public order, in order to protect the constitutional order."
However, all these manipulations were soon discovered. Lasha chose to retire to Greece again. All court hearings in which he defended his right to remain a Russian citizen, were lost.
Meanwhile, Grandpa Khassan continued to strengthen his position by means of two favourite methods. The first was increasing coronation of supporters. Shortly after the expulsion of Lasha from Moscow, Usoyan and Ivankov held a gathering at a nightclub Chocolate, which belonged to Taivanchik. A total of 12 gangsters became thieves in law there. Among them there was Sergey Asatryan, a 23 year old son of Eduard Astaryan (a.k.a. Osetrina), an influential thief in law and a friend of Usoyan.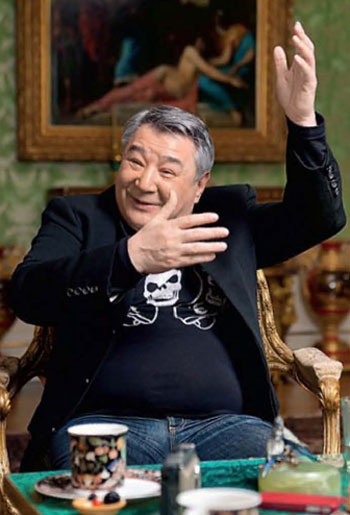 Alimzhan Tokhtakhunov (a.k.a Taiwanchik or Little Taiwanese)
The event was a quite peculiar one. Grandpa Khassan, Yaponchik, and a number of candidates for coronation gathered in a large banquet hall. Other candidates for the title and some criminal generals (some of them were in jail and remand prison) communicated with those in the nightclub via speakerphone. For this purpose a special station for switching the line was installed in the hall.
The second method of Usoyan was ridding of unwanted people with the help of law enforcement agencies. A month after the gathering on Pirogovskoye reservoir failed, Ramaz Dzneladze (Ramaz), a thief in law, one of the leaders of Kutaisi clan and a close ally of Taro, was detained on drugs in Moscow. He was sentenced to two years in prison. While he was serving the sentence, thieves in law of Grandpa Khassan's clan decoronated Ramaz, and Oniani was also put behind bars. When Dzneladze was released in October 2010, he began to actively defend the interests of Oniani in the underworld. However, he did not do it for long. In July 2011, CFD GU MVD employees again arrested Ramaz. Again over carrying drugs.
In July 2009 Georgy Managadze, who took part in the gathering on Pirogovskoye, was sent to jail. This thief in law, as it turned out, kept a Kalashnikov rifle in a rented house near Moscow.
Another mobster, who supported Taro and participated in the gathering on the ship, was arrested in February 2010. David Pahuridze, a 72-year-old influential thief in law, was accused of stealing ... a bottle of whiskey from a supermarket.
In March 2010 another supporter of Oniani was sidelined by the police. Detectives arrested Merab Gogia, who at one point of time sponsored Saakashvili together with Taro and was a co-owner of a Spanish route for money laundering. The pretext for his arrest was banal. One of the wealthiest representatives of the criminal world was carrying a sachet with 28 grams of hashish.
Many other thieves in law from the clan of Oniani were withdrawn from the game with the help of security forces. But none of the prominent supporters of Grandpa Khassan was caught with weapons or drugs. None, except, of course, thieves in law who could not seriously affect the balance of power in the criminal world. And except the arrest of Vladimir Tyurin.
A particularly amusing story happened to the family of Eduard Astatryan (Osetrina), a close associate of Usoyan. His son, Sergey, also a thief in law, who had never been in prison, began to behave arrogantly in Moscow. He drove a Bentley, was rude to investigators, and got involved in most business clashes. In short, by all means he was asking for trouble. On August 5, 2010 officers of the Criminal Investigation department of the Interior Ministry stopped a convoy of expensive foreign-made cars (mostly Bentley and Mercedes ones), in which Osetrina Jr. was driving to yet another clash. He was rude to operatives and tried to ram their cars. As a result, the thief in law and his companions were arrested. During a search the investigators found drugs and a gun. Sergey Asatryan was put in remand prison, until Kuntsevskaya interdistrict prosecutor's office intervened in the situation (which cost the criminals 5 million rubles). The interdistrict prosecutor's office ordered to release Osetrina Junior. Then due to the prosecutorial efforts the case was closed altogether.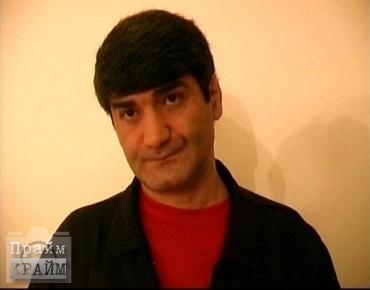 Eduard Astaryan (a.k.a. Osetrina)
Most of Aslan Usoyan's men are out of reach for Moscow police and MVD in CFD. The exception was only Lasha Shushanashvili. And even then, his expulsion from Russia at the time was favourable to Grandpa Khassan.
But in summer 2011 Osetrina Jr. got in trouble again. In Rostov-on-Don he ordered to beat up an inmate whom he did not like as he said too many bad things about the clan of Usoyan. All conversations of Sergey Asatryan were recorded and those he contracted for the beating testified against him. As a result, Rostov investigators initiated a case under Article 115 of the Criminal Code (deliberate infliction of bodily harm) and decided to arrest Osetrina, Jr. MVD in CFD officers who were to implement the decision, did not really want to do it. Almost for a week they tried to avoid such an uncomfortable task in every way possible. But they had no choice, and on July 22, 2011 law enforcers had to arrest Sergey Asatryan. The operation can serve an example on treating suspects for students of police higher education institutions. The officers apologized a dozen times before Osetrina Jr., addressed him with all respect, by name and patronymic, etc.
Thieves in Law put each other to Russian prisons, but kill each other in Europe
In the war with Oniani, Grandpa Khassan's clan did not only use its administrative resources, but also actively destroyed financial instuments of their opponents. On November 17, 2008 in Moscow, two killers used machine guns to open fire at Gela Tsertsvadze. He was wounded in the chest, abdomen, and left thigh. Doctors saved him only by miracle. Gela became handicap for life, confined to a wheelchair. Tsertsvade's role in the clan of Oniani is a big one. He is responsible for investments in business projects; he monitors controlled entities in terms of compliance with the interests of Taro and does the accounting of the co-called obshchak, that is, the criminal mutual support fund. Gela also performs various technical tasks for the clan of Oniani. When there was a gathering held at the Pirogovskoye reservoir, it was he who engaged leasing of the ship, greeted guests, etc.
Oniani was in no hurry with response fire. After the assassination attempt on Tsertsvadze and arrests of a number of close associates, he resumed talks with many influential thieves in law, aiming to win them over to his side, and only then to start a decisive attack on Usoyan. Taro once again held several conversations with Badri Koguashvili, but again faced his refusal. Badri had long disliked Grandpa Khassan, but he did not want to take the side of Taro.
At the end of May 2009 Oniani met in Moscow with Vyacheslav Ivankov. He again offered Yaponchik to at least be neutral in the conflict, if not to take his side. However, Ivankov's answer was categorical. He said that he had already decided to support Grandpa Khassan and was not going to change his point of view. And two weeks after this conversation, Oniani was arrested by Moscow police.
Investigators became aware of the following situation. In 2009, two businessmen controlled by the clan of Oniani, namely Sergey Abutidze and Johnny Managadze, had a quarrel over money. Since both knew Taro personally, they addressed him and asked for help in the resolution of the conflict. Oniani judged in favour of Abutidze. Managadze was in no hurry to implement the decision of the thief in law. Then on March 18, 2009 Taro's militants seized Johnny and brought him to the cafe Ryabinushka where Oniani was relaxing.
The guards of the criminal general beat up the offender and ordered him to pay $ 500 thousand including a penalty for disobedience. Soon, Johnny's wife brought half of the amount and he was let go. He also was persistent in his plans not to pay up the second part of the debt, but Taro's people insisted. And then the FSB, whose staff tapped phones of Oniani and members of his clan, found out about this situation.
Counterintelligence caught Johnny, after which he immediately filed a claim against the kingpin. Otherwise, Managadze would have been put in jail. Once there is a man, it is easy to have a case against him. It was Moscow police and UFSB in Moscow and Moscow region who performed the arrest of Oniani. On June 10, 2009 he was seized in his own cottage, situated in the prestigious village of Gorki-2. A FSB colonel immediately tried to stand up for Taro, to whom he was the agency's curator, but he had no success. Among the staff of the counter-intelligence agency there were more people sympathetic to Grandpa Khassan and many had a higher rank.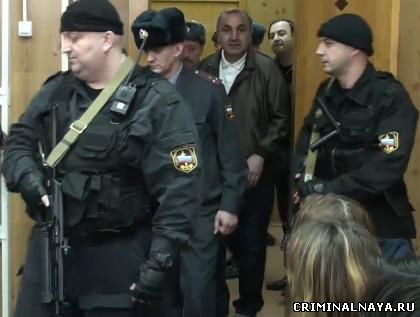 Taro's arrest
After the arrest, the FSB spent almost five hours talking with Oniani and explaining to him how wrong he was. Later, during the investigation, the Investigation Committee of the Russian Federation held a formal interrogation of Taro in the framework of cases against Boris Berezovsky (concerning the poisoning of Aleksander Litvinenko, a former FSB officer) and Dmitry Baranovsky, former Solntsevskaya gang kingpin.
It quickly became clear that Oniani would not be released soon. He was sentenced to 10 years in prison for kidnapping and extortion. Temporarily, Merab Dzhangveladze took the reins of power. In the criminal world he is considered one of the most hateful thieves in law. According to the gangsters, Merab does not look physically developed, but he wind up easy and fights desperately using all items available at hand. They say, he may even bite into the opponent's throat. He has the same position in life, that is, to cut the opponent's throat by any means.
The kingpin has a brother, Levon, who does business in Georgia and has a large team of killers and militants. In addition, Merab Dzhangveladze is an excellent strategist who knows exactly how to carry out a positional struggle in the criminal world. As a result, he worked out a strategy of war with Grandpa Khassan which looks perfect so far.
On July 28, 2009 Yaponchik was attacked in Moscow. On that day, the kingpin met at Thaisky Slon restaurant with the owner of the restaurant, Lenya from Assyria, a relative of his ex-wife. When the thief in law opened the door and started down the stairs, a shot rang out. The man was shot in the stomach. As it turned out, the sniper was shooting from a Gazelle car parked across the road, where he had prepared a position. In serious condition Ivankov was taken to hospital. He underwent several surgeries and was brought into medically induced coma. When it seemed that Yaponchik was recovering, he developed peritonitis which led to the thief in law's death in October 2009.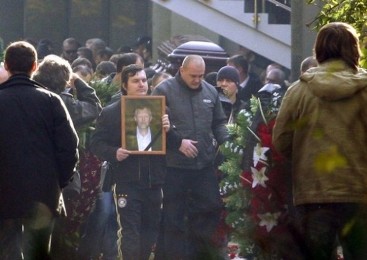 Yaponchik 's funeral
Before the death of Ivankov, Grandpa Khassan and his people rang up a few dozen of thieves in law including those in prison. They reported the findings of internal investigations, namely that Oniani and Merab Dzhangveladze were behind Yaponchik's assassination. As a result, 36 criminal generals signed a collective letter to the prisons (the so-called "malyava") in which they instructed inmates to "act accordingly" if they met or were put in one cell with Tariel Oniani, who had been put in Matrosskaya Tishina prison. The thieves in law called Oniani a bastard and authorized "decent prisoners" to treat him in accordance with the laws of the underworld which he had betrayed.
The letter had signatures of Yaponchik, Grandpa Khassan, Lasha Rustavskoy, Yura Pichuga, Koba Rustavskoy, Kostya Gysi, and Shakro Jr., the presence of whose autograph is quite surprising.
Almost half of the authors of the message are Slavic thieves in law, including Lekha Zabava, Serega from Surgut, Andrey from St. Petersburg, Vasya Voskres, etc. However, almost all of them are proteges of Usoyan. According to the laws of the criminal world, a person whom thieves in law call names using swear words in a letter (like they did with Oniani), must be killed. In fact, Taro was thus sentenced to death.
Neither investigators, nor representatives of the criminal world know for sure who was behind the murder of Ivankov. There are several versions. Thus, several investigators tried to convince the authors of these lines that the attempt was organized by Grandpa Khassan. Yaponchik was trying to divide the business with Usoyan and had individual projects. If only Ivankov would find out that Oniani's arrest was framed up by Grandpa Khassan, Ivankov would have been extremely displeased The killers, according to this version of the investigators, did not intend to kill the thief in law (the sniper could easily shoot him in the head), but were only to wound him and to anger their victim. Grandpa Khasan would explain to his friend who wanted to kill him and then Ivankov would head the struggle against Oniani's clan. He would have been supported by the Slavic and neutrals thieves in law. They would have to, as the authority of Yaponchik was undeniable in the criminal world and was much higher than that of Usoyan.
At first everything went according to the plan. Taro was sentenced in the malyava. But all was messed up by the peritonitis developed by Yaponchik. Oleg Shishkanov and Aleksey Petrov, two extremely influential Slavic kingpins, arrived for the funeral of Ivankov. They questioned the involvement of Oniani in the assassination. So the plan collapsed completely.
Another version of the crimes was put forward before Rumafia by reputable businessmen from Solntsevo. According to them, Yaponchik had recently developed his own business. He was quite harsh in taking control of the batching plant and several construction markets in Moscow region. Former owners, Azerbaijani and Chechen influential criminals, did not like it.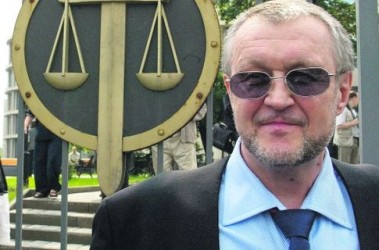 Legend of the criminal world Vyacheslav Ivankov (alias: Yaponchik)
However, according to the main version of the attack on Ivankov, it was organized by Oniani's clan. Indeed, shortly after the arrest of Taro in France, there was a gathering of prominent Kutaisi mobsters, including Merab Dzhangveladze, Irakli Kalichava, Vladimir Dzhanashia (Lado), and Malkhaz Kitija (Makhonya). They decided that Oniani's clan would temporarily be led by Makhonya. According to Grandpa Khassan's clan, that was when the gangsters decided to eliminate Yaponchik.
Oniani, who was in remand prison, told other thieves in law that he was upset with the death of Yaponchik and that he was sure that it was intelligence personnel, or the "red", who were to blame. His words are a typical public version of the criminal world.
Clan of Grandpa Khassan did not care for such statements of Taro. Its members felt that after the murder of Yaponchik they were let off the leash. The response began to be developed in Greece where at the moment were Lasha Rustavi and Lavrenty Cholakidis (Leva Greek). Leva's brother, a successful businessman, was well connected in law enforcement agencies in Greece. And Cholakidis supervises several teams of killers.
As a result, several contracted gunmen went to France and set out a real hunt for people from the clan of Oniani. Two militants, who arrived to eliminate Dzhangveladze, were arrested by local police. Other criminals broke into the cottage, where stayed Kalichava, Dzhanashia, and Kitiya and opened fire. The thieves in law managed to escape by jumping out of a second story window, but it did not help much. On March 20, 2010 Lado was shot in Marseille. On May 10 in Greece killers murdered Malkhaz Kitiya. On May 20 Cholakidis died from blood clot, and it was Rustavi Lasha who took over control of the gangs of killers.
As a result, Merabi and his surviving associates hid for some time. Grandpa Khassan's clan started celebrating their victory. But as it turned later, there was more struggling to come.
The last battle of Grandpa Khassan?
Having believed that the clan of Oniani was defeated, Aslan Usoyan relaxed and focused his efforts on the conquest of new territories, particularly Ukraine. Previously he also was a frequent visitor to this country. Once he was met by Georgy Surkis, the president of the Football Federation of Ukraine, and travelled by Surkis's private jet. In Ukraine Usoyan managed to win control over Illichivsky port, a number of shopping centres.
In 2008 businessman Shabab Aloyan decided to build a furniture centre 4room in Kiev. Grandpa Khassan was involved in the project. When the work was completed, Usoyan decided to get the whole centre instead of the agreed 25%, but was refused. On October 2, 2009 killers shot Aloyan and two security guards, employees of Ukrainian special services, right at the doorway of 4room. After that Usoyan stopped coming to the Ukraine for some time, preferring to send there his envoys: Oleg Mukha, Yuri Pichuga who is at the moment serving a sentence in Ukraine, Vasya Voskres, etc. When a new president was elected in the Ukraine, the situation demanded a personal visit of Grandpa Khassan. In April 2010 he flew to Kiev, was arrested and deported to Moscow.
After that Usoyan once again began sending his henchmen to the Ukraine. He preferred to go to more peaceful locations such as the south of Russia, Kazakhstan, and Abkhazia. On September 16 he returned to Moscow from a trip and drove a jeep to an apartment on Tverskaya Street (it is registered on Nodari Usoyan). Usoyan got out of the car and it drove away. A security guard opened the front door for the thief in law. At the doorway in the light coming from the inside Grandpa Khassan was a perfect target. A sniper opened fire from the opposite house. The bullet hit Usoyan in the back and exited through his stomach.
It is noteworthy that at the moment when the killer shot Grandpa Khassan, on the other end of Moscow Dzhemal Mikeladze (Dzhemo) was holding a gathering of influential thieves in law. He supported Merab Dzhangveladze in the underworld war, which Usoyan did not like. A conflict arose between the criminal generals. As a result, Dzhemo began to look for accomplices in the underworld. In particular, on the day of the assassination attempt of Aslan Usoyan he had a meeting in one of the cafes on Bagratinovsky passage in Moscow. There he met with his brother Mamuka Mikeladze, a thief in law Gela Kardava, kingpins Yuri Yesin (Samosval), and Nicholay Botinkin (Botinok). They discussed the war between the clans of Usoyan and Taro.
The wound of Grandpa Khasan was not severe and he soon recovered. The thief in law locked himself in his suburban cottage guarded by 15 people. He had things to think over.
Usoyan did not know who was behind the assassination attempt, and, according to Rumafia, he still has not figured it out. He remembered the conflict between his curators from the FSB and other forces within the agency, and an unpleasant conversation with an official from the presidential administration of the Olympic Games in Sochi, and involvement in various commercial disputes with Yaponchik. He also remembered how independent Slavic thieves in law looked at him after the death of Ivankov. And, of course, conflicts with Dzhemo, Oniani, and Merab.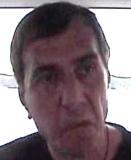 Merab Dzhangveladze
As a result, Usoyan formally accused Merab Dzhangveladze, not Taro, of the assassination attempt. In November Russian law enforcers found out that allegedly there was an attack on Merab in Moscow. According to the operational sources, killers broke into the cottage, which the thief in law secretly visited, but he managed to escape. However, there was no opportunity to check if it was true. The mafia boss did not file any claims to the police, naturally.
After the assassination attempt, Usoyan reduced to a minimum his contact with the outside world. Using thirty mobile phones he occasionally called the closest thieves in law and as for meetings, Grandpa Khassan sent there two henchmen on his behalf, namely Yuri Usoyan (Yura Lazarovsky) and Dmitri Chanturia (Miron) and loyal Eduard Asatryan. Usoyan was gaining strength for future battles. He did not succeed in restoring his former influence in the criminal world and he was losing one important battle after another.
In December 2010 Lasha from Rustavi became active again. He held a massive gathering in Greece where he summoned dozens of thieves in law, and was able to have gangsters from Tbilisi and independent ones from Kutaisi at the same table. The congress was attended by Aleksander Bohr, Badri Koguashvili, Georgy Uglava (Tahee), etc. Eduard Asatryan came to Greece as the representative of Grandpa Khassan. Dzhemo was also invited to the event, but he refused to come. Quickly and without problems the parties were able to resolve many issues that had been pending for years. At the meeting it became clear that influential thieves in law agree with each other much easier when there is no direct intervention from Usoyan and that kingpins did not want all those wars. It was only Grandpa Khassan, to whom they let deal with the competition and remain a boss of the bosses, who needed all those wars.
As a result, in December opposition to Usoyan began to grow. Badri Koguashvili began to unite neutral thieves in law, as a force capable to rise above Grandpa Khassan. This movement was joined by the leader of Slavic gangsters, Aleksey Petrov. Dzhemo also supported them. Until this spring, he clashed with Badri but for the sake of such a reason as bringing Grandpa Khassan to peace, Dzhemo and Badri met in March in the UAE and decided to forget their past. The thieves in law held conversations with the elders of the mafia, who already did not like Usoyan.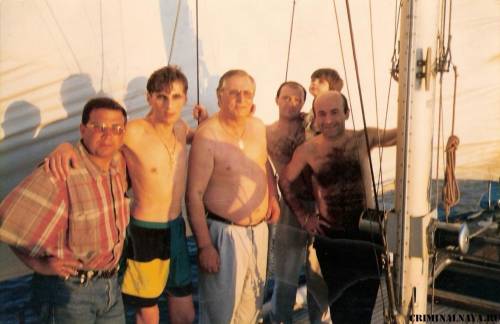 Second from left Badri Koguashvili
Shakro, who for some time was released from jail in Spain, was extremely dissatisfied with the results of the struggle for his empire. He laid part of the claims on Lasha, but they seem to have found a common language. But activities of Grandpa Khassan caused extreme dissatisfaction in Kalashov, to put it mildly. He denounced them, and also announced that Oniani continues to be a companion and a thief in law. Soon Shakro was again sent to prison to serve his sentence.
Merab Dzhangveladze soon joined the growing movement and held several meetings with Badri. And then he sent his brother Levon to the patriarch of the criminal world, the 85 year old thief in law Georgy Chikovani (Gogi), who lived in Georgia. This is the only thief in law in Georgia, who is not in prison. His decisions are accepted without question by other mafiosi. The Dzhangevladze brothers asked Chikovani to judge the situation around Tariel Oniani. And he took the side of the opposition to Grandpa Khassan.
As a result, a new malyava was written. It recognized Taro as a thief in law and imposed a moratorium on the coronation of Usoyan's henchmen. Malyava was signed by dozens of thieves in law, including the elders of the criminal world like Georgy Chikovani, Amiran Ebralidze (Amiran from Lanchhutsk), and Gourman Chikaberidze (Chica). Under the message there were also signatures of Merab, Timokha, Dzhemal Khachidze, etc.
The authors of the letter promised serious trouble to those who would participate in the coronations of Usoyan's people and also to those coronated. It is remarkable that the Slavic kingpins supported such a position of the old thieves in law. Konstantin Borisov, nicknamed Kostyl (Russian for "crutch") spoke on their behalf. He did not sign the malyava, but he declared that the Slavs also did not like that a large number of Usoyan's people had become thieves in law.
Malyava appeared before the gathering in the UAE, which had been planned by the clan of Grandpa Khassan along with expected coronation of his henchmen. Usoyan postponed the event, but giving it up altogether would mean showing his weakness. In May he convened a gathering in Moscow region, inviting such influential thieves in law as Mikhail Voevodin (Misha Luzhnetsky), Vladimir Zyatkov (Zyatek), and Vagif Suleymanov (Vagif), and crowned five gangsters, including a Slav named Oleg Pirogov nicknamed Tsirkach, a Chechen criminal boss Gelani Bilalov named Sedoy, and a Belarusian Aleksander Kushnerov (Kushnir). Thus, he violated the decision of the elders.
The united opposition did not recognize the results of the gathering. Usoyan's clan claimed that the opposition had no tangible reasons other than personal conflicts. Supposedly the decision on the coronation of the five gangsters had been made at a meeting in Greece. New thieves in law declared personal vendetta to those who did not recognize them as criminal generals. In particular, Sedoy harboured a grudge against Dzhemo and Badri. Moreover, the Chechen mafia boss had very strong intentions.
In May Koguashvili convened a council of united clans to decide how to proceed in respect of Usoyan. In Moscow he met with Badri, Petrick, and Gela Tsertsvadze of Oniani's clan. But this gathering, in accordance with an old tradition, was busted by Moscow police. They found Koguashvili carrying a sachet of drugs and sent him to jail.
On June 17 there came a response. Andrey Selvyan, deputy director of security agency SMERSH and a criminal boss, was shot in Moscow. He was a confidant of Usoyan, responsible for security of the thief in law and his relations with law enforcement agencies. In July Grandpa Khassan called Dzhemo and effectively declared the death sentence for him. Usoyan wanted to hold a massive gathering of supporters in the UAE, but his health did not let him. Recently the wound affected his health again and Grandpa Khassan was under the supervision of doctors from the Botkin Hospital.
At the moment all parties to the conflict gather strength and prepare for new battles. However, it is clear that the united opposition is united only before the common enemy like Grandpa Khassan. If they manage to remove him from the throne of boss of the bosses (and so far there is no clear evidence that it is possible), former partners will split up again and start wars with each other.
Aslan Usoyan is, of course, a legend of the Russian underworld. No wonder that large mass-media became interested with him in the mid-nineties. In particular, they wrote about his detention in 1995 in Sochi where he supervised a meeting of 350 participants. Meeting was dispersed. However, there was nothing unlawful in the meeting — authorities were going to celebrate the anniversary of death of thief-in-law Rantik Safaryan and to discuss the issues. Having kind of a feeling of the end of the meeting nobody took weapon and drugs.
In 1996 Usoyan was detained in Petersburg on suspicion in the murder organisation. It happened after in the beginning of 1996 a series of the gangland killings with numerous murders swept across the North Caucasus. In particular the Ministry of Internal Affairs received the operative information that one of the largest Russian criminal authorities Aslan Usoyan was involved to the murder made in Pyatigorsk.
Together with Hasan the driver — four times loser George Avdushev was detained. Subsequently it was found out that Avdushev was the assistant to the vice-president of legislative assembly of St.-Petersburg deputy Victor Novoselov. He was released. Besides, police detained three more persons — two Assyrians and the Georgian which Grandpa Hasan for some reason named as the relatives. During a search at Hasan's place the TT pistol loaded with eight cartridges was found and at one of the "relatives" — pump-action shotgun. All four were sent to predetention center.
Police operation was not ended up. Investigators departed to Moscow where they conducted a search in Hasan's hired apartment. There it was withdrawn about 2 kg of jewels, $380 thousand by cash and documents of the various commercial structures controlled by Hasan or created by him. Under the assumption of police in Usoyan's house the pooled cash fund of the group was stored.
Source: Newspaper "Kommersant" № 91 (1049), 6/1/1996
Extremely interesting relation between Usoyan and the largest in the country fuel company "Lukoil" was noted by journalists in 1998. In criminal environment Bogomolov Gennady Semenovich is a "thief-in-law", criminal nickname "Bolomol". Supervises activity of fuel company "Lukoil" under "commission" of the Tyumen criminal structures; he got acquainted with their management during his stay in "Lukoil's" capital Kogalym where he was living after he served a sentence in Corrective Labor Establishment in Labytnangy.
Source: «Compromat.ru», 1998
But in court his case was broken up and soon Hasan was released.
In January, 1998 Aslan Usoyan again got to sphere of journalistic interest in connection with large police detention in Shakhty city (Rostov region). Employees of local Management on Organized Crime dispersed a meeting of 96 criminal "authorities" which gathered from the whole Russia and from the CIS countries. One of the most influential "thieves- in-law" 61-year-old Aslan Usoyan was organizer of the meeting. Thieves from Republic Komi, Stavropol territory, Moscow and Moscow Region, St.-Petersburg, Armenia, Kemerovo region, Tatarstan, Krasnodar area, Alania, Tver, Nizhniy Novgorod, Volgograd, Chernigov, Kirov and Sverdlovsk areas sent their representatives to this meeting. The greatest number, about 20 persons, was presented by Moscow delegation. A receiving party was presented by four Rostov "thieves-in-law": Brick, Edic Red, Grachenok and White. 69-year-old Stavropol "authority" known under a nickname Kosoy was the most elderly among gathered. In total from 20 regions of the country there arrived 96 persons, 50 from which were crowned "thieve-in-law".
According to employees of MOC in agenda of the meeting there was an issue of relations between Hasan and some other "thieves-in-law". They were dissatisfied with activity of Hasan paying a lot of attention to business recently and wished to deprive him of his thief' dignity. Then Hasan arranged meeting which should support him and at the same time punish dissatisfied ones.
Almost everyone including Hasan was released Bidding farewell to police old "thief-in-law" said that "after such greeting he would never set foot on the Don's ground".
Source: Newspaper "Kommersant" № 2 (1405), 1/14/1998
One interesting circumstance of that thieves' meeting also attracts attention: there was "thief-in-law" Matvey Iliadi (Pilidi) who was living in Greece for a long time and was a coordinator of activity of Russian-speaking groups in Eastern and Central Europe.
Source: Newspaper "Kommersant" № 27 (1430), 2/18/1998
A bit later journalists informed about serious positions that Usoyan obtained in 1994 in Nizhniy Novgorod. It happened after thief-in-law Pavel Zaharov (Cirul) was seized. Thief Zachary Kalashov (Shakro-junior) was Usoyan's partner in the control over informal business of this region.
However fast enough these positions reeled because of pressure of local police.
Source: Newspaper "Kommersant" № 134 (1537), 7/25/1998
Next time mass-media became interested in Usoyan again in connection with the thieves' meeting dispersed by police. This time events happened in Odessa, in the territory of Ukraine. More than 120 persons participated in the meeting. "Thieves-in-law" and "authorities" came here from all CIS countries to decide how to live in a period of crisis, and also to reconcile two famous leaders of the criminal world Rudolf Aganov and Hasan Usoyan (Grandpa Hasan). Probably, therefore the delegation from Russia was one of the most representative on a meeting.
The majority of "thieves-in-law" and among them there were such known leaders of the criminal environment as Usoyan, Pipia and Vagin as usually was released — they did not have even drugs. However, they were forced to get out of the city. They were said to be followed by local police to the airport and railway station.
The gangster meeting organized by the oldest Russian "thief-in-law" Usoyan supposed to conciliate him with not less authoritative Rudolf Aganov. Last accused Grandpa Hasan of waste of thieves' pooled cash fund and last year achieved his decrowning. The conflict between authorities took a giant scope. Actually, as the investigators say, all criminal Russia broke up to supporters and enemies of Grandpa Hasan.
Trying to get back a rank and posts at the same time Hasan (he supervised South of Russia) arranged three meetings — in Rostov region, Ekaterinburg and Tashkent. But all of them were dispersed by police. It was not possible to make it even now as well. First, from 300 invited thieves only 40 arrived, and secondly, police again interfered.
Also in agenda of the meeting there was also an issue of financial crisis. Gangsters put money of the pooled cash fund in state credit obligations and kept it in deposits of the banks many of which became bankrupts.
Source: Newspaper "Kommersant" № 167 (1570), 9/10/1998
Next time journalists remembered Aslan Usoyan in connection with murder in Moscow of Petersburg criminal authority Konstantin Yakovlev (Kostya Tomb) who was in close confidential relations with Usoyan. 48-year-old Konstantin Yakovlev and the 27-year-old idle inhabitant of Leningrad region Denis Tsarev (according to some information, the assistant to the deputy of the State Duma Mikhail Zadornov) died on May, 25th, 2003 in Moscow after their car was shot. The car driver 52-year-old Muscovite S.Chikov also died of his wounds, one more passenger - the 30-year-old inhabitant of Petersburg was hospitalized in a grave condition with wound of the left shoulder and a forearm.
Journalists noticed that dead Yakovlev was closely connected to Moscow thief nicknamed "Grandpa Hasan". In the mid-nineties Moscow thieves repeatedly offered Tomb a position of supervisor in Petersburg and, on hearings, even crowning. But he diplomatically refused, managing thus not to offend the gang but, in every possible way underlining that he "did not wish to be involved to criminal environment".
It was possible to consider Tomb's position really unique. He was named as Petersburg "supervisor" of Moscow thieves, the person of governor Yakovlev and Berezovsky's authorized representative helping to the disgraced oligarch to create business in Petersburg.
Officially Konstantin Karolyevich was a president of TV Development fund but, on hearings, the sphere of his influence included almost all electronic mass-media working on decimeter television channels.
Source: www.fontanka.ru, 5/26/2003
Usoyan was told to notice young Kostya when that transported antiques from Caucasus to Peter as courier, from well-known authority and the future leader of the Georgian opposition Dzhaba Ioseliani to beginning businessman Ilya Traber.
Source: «Moscow truth», 9/10/2009
Interesting things were written about Usoyan by journalists in 2009. According to the press, during Leonid Kuchma's stay at Presidential post in Ukraine at the airport Borispol he was met personally by Grigory Surkis (president of Federation of football of Ukraine, member of executive committee of UEFA, owner of Kiev "Dynamo", real Ukrainian oligarch).
Source: «Moscow truth», 9/10/2009
In the beginning of 2000th years the thieves' theme became so popular that journalists published the letter in which thieves sentenced thief-in-law Tariel Oniani to death. Under the letter there were signatures of influential thieves including: Yaponchik, Grandpa Hasan, Lasha Rustavsky, Jury Pichuga, Vasya Voskres, Oleg Mukha, Kostya Scar, Leha Zabava, Serega Surgutsky, Shakro-junior, Koba Rustavsky.
According to official version, thieves' message was caught by police on September, 19th. Police kind of made own investigation of circumstances of attempt at Vyacheslav Ivankov, more known as Yaponchik, and came to a conclusion that Oniani ordered a hit.
The rumor says that at one of thieves' meetings Yaponchik (Vyacheslav Ivankov) achieved thief Simony to be "decrowned". Yaponchik then was supported by thieves Aslan Usoyan (Grandpa Hasan), Sergey Boitsov (Fighter) and some more criminal authorities. Oniani took it as a personal challenge. Taro is told to be wounded so much that he publicly offended Usoyan and Ivankov. Such insult in the criminal environment can never be forgiven. And it is not a surprise that in 1991 after Ivankov was released ahead of schedule (with support of numerous requests of singer Josef Kobzon, legal expert Sergey Kovalev and ophthalmologist Svyatoslav Fedorov) Tariel Oniani decided to leave the country and to stay in Paris.
Source: Journal "Ogonek" № 21 (5099), 10/5/2009
In the end of 2009 Usoyan again became interesting for journalists who described in details Usoyan's life earlier partly already known; in this connection they mentioned about one of his relatives It was police lieutenant colonel Boris Pashaev who in the late nineties worked for thieves-in-law issue and was considered as outstanding police investigator. Since 2001 he is considered as dangerous special criminal and is in federal search. He is convicted of robberies, rapes and falsification of evidences. The day before he was supposed to be detained Pashaev hided in Georgia having taken the whole archive. Now the former policeman consults Georgian authorities on thieves' issues.
Source: "Russian Newsweek", 11/16/2009
Next time journalists remembered Aslan Usoyan because Tver regional court of Moscow repeatedly authorized arrest of Alexander Schukin — former deputy Minister of Industry of the USSR, deputy of General Director of ZAO "Voskhod" in Serpukhov, one of the largest in the country manufacturers of a cardboard and paper. Schukin was convicted of extortion in 2008 of the real estate evaluated in $12 million at businessman Evgeny Vasilyev. According to the investigation, last transferred to convict one the company possessing a large warehouse complex after a meeting with him at the restaurant. At that meeting Mr. Schukin was supported by criminal authorities Aslan Usoyan (Grandpa Hasan) and dead Vyacheslav Ivankov (Yaponchik). Protection of Mr. Schukin told that he only tried to indemnify a loss put by relatives and friends of Mr. Vasilyev.
On December, 23rd, 2008, as it comes from case papers, at restaurant "Blue Elephant" on Novinsky boulevard he together with unknown persons required $12 million from Evgeny Vasilyev. When the sustained refused to pay Mr. Schukin and unknown persons threatening him with murder made a new demand — to transfer ZAO "Country Plaza" which owned a warehouse complex in Moscow with total area of more than 10 thousand sq. meters to Alexander Schukin. Mister Vasilyev "got threats really" and signed contract of purchase of ZAO according to which the real estate was sold for $50 thousand. Victim wrote cash voucher, however he was not given any money. Under the application of the victim a criminal investigation of Mr. Schukin was opened.
As victim Vasilyev told at a meeting in the restaurant Alexander Schukin informed that his father-in-law — former chairman of Federation of a judo and sambo-wrestling of Moscow Region Mikhail Sinyakin and also the ex-deputy chief of department "N" of FSB of Russia (supervises customs) Sergey Naumov owe him money. "As the father-in-law at that time was wanted and mister Naumov — in prison I should pay for them", — Mr. Vasilyev remembered that conversation. After that, as he approves, the threats began. As he said, "authorities" which were present at the meeting did not interfere to the conversation, however already their presence convinced Mr. Vasilyev of gravity of the threats.
Journalists mentioned that this event could become a display of the internal conflict in ZAO "Voskhod".
Source: Newspaper "Kommersant" № 222 (4277), 11/27/2009