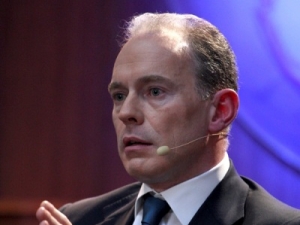 Name: Georgy
Surname : Abdushelishvili
Middle name : Levanovich
Post : Senior Partner at Ward Howell International
Biography:
Georgy Abdushelishvili was born on March 5, 1962 in Leningrad. He graduated from Leningrad Institute of Physical Education, and then from the economic department of Leningrad State University. In 1992 he studied at Emory University (Atlanta, USA) and in 1997 at INSEAD business school (Fontainebleau, France).
In 1985-1989 he was a research associate at Leningrad Engineering-Economic Institute
In 1989-1991 he was a research associate at Leningrad Polytechnic Institute
In 1991-1993 he was director of marketing for Baltic Advisory Group
In 1993 he became a founding member of Ward Howell International (Moscow)
In 2008 he entered the board of KIT Finance investment bank as an independent member
He is ,ember of the board of trustees of the Foundation of the European University at St. Petersburg.
He was named among the world best experts on senior managers recruiting in The Global 200 Executive Recruiters, published by Jossey-Bass Publishers in the United States.
His wife is Olga Kosygina. They have two sons, Levan Abdushelishvili and Andrey Kosygin.
Source: Forbes
Dossier:
Ward Howell was among the first companies to engage in executive search or so-called head hunting in Russia. In 1993 Michael Tappan, partner in the American Ward Howell International, and Bill Potvin, head of the Russian branch of accounting firm Deloitte & Touche, decided to start a business together in Moscow. They offered Sergey Vorobyov and Georgy Abdushelishvili, who had by then some experience in recruiting executives, to become partners in the new company.
Russian consultants launched the business successfully. The market was nearly empty, and the first serious competitors emerged only a year or two later. But just as the business matured, Russian Ward Howell lost its "parents". First Deloitte & Touche left the business as the partners parted in 1996 by mutual agreement.
Source: E-Professional.ru, 26 September 07
In 1998 Ward Howell global brand was sold to LAI. Russian office at the time was of no interest to foreign investors, thus the Russian Ward Howell kept its independence and brand name. Then in 1999LAI was purchased by Hunt and Scanlon, so that Vorobiev and Abdushelishvili finally became full fledged owners of the once prestigious international brand.
Russian Ward Howell International and personally Abdushelishvili inherited form the American branch a particular style in headhunting, namely aggressive sales and often faulty work with the client. As acknowledged by a former employee of Ward Howell, the company usually got the first order easily. Almost always it was followed by the second. But a third order was a seldom occasion.
Abdushelishvili is a charismatic man. He is known for his liking to expensive cars. He has many friends among Moscow art business and frequenters of club parties and fashionable resorts.
Source: HeadHunter, 02 November 2006
On February 15, 2010 an extraordinary meeting of KIT Finance Investment Bank (JSC) shareholders approved a new board of directors. Among new members on the board there was Georgy Abdushelishvili, a senior partner in Ward Howell International.
Source: KITfinans, 15 February 2010
In early 2011 Georgy Abdushelishvili said in an interview with that his company's development plan for the current year includes revenue growth of 50% compared to 2010. Already in January the number of requests for assistance in top managers recruiting received by Ward Howell exceeded all predictions, he claimed.
Source: jobway.ru, 01 February 2011