2011-03-05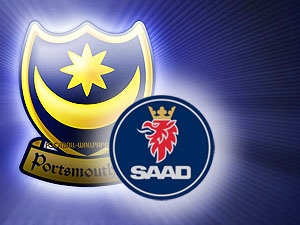 Attached dossier
Name : Vladimir
Surname : Antonov
Middle name : Aleksandrovich
Post : Former owner of Snoras
In mid February Russian businessmen, father and son Alexander and Vladimir Antonov, co-owners of Investbank and "Converse Group", auto manufacturer of Saab, announced their intention to purchase English football club "Portsmouth". According to Rumafia sources, top managers of Russian Railways are expected to participate in this transaction. The club will be funded by money obtained from Central Bank of Russian Federation.
If you remember correctly, the Antonovs and the leaders of Russian Railways were the worst enemies last summer. However, a lot of changes have taken place over the past six months in the lives of father and son. They have become indirect participants in the story of blackmailing $1 billion from banker Gorbuntsov. They were direct participants in the banker Matthew Urin's scam (he ended up in jail for beating Putin's son-in-law). And finally, now the Antonovs are in the process of carrying out another scheme, along with the leadership of the Russian Railways and a number of bankers, which could cost Central Bank 10 billion rubles (about $320 million).

Long way to Saab

Last July Rumafia wrote a detailed articles about how the Antonovs' business empire was born. Let's recall that article. In 1999 Alexander Antonov, former Chairman of "Informprogress" and his son, Vladimir Antonov, former employee of the Savings Bank, bought 49% of shares in "Akademchembank" , which was on the verge of bankruptcy. Vladimir Yampolsky, their "right hand" and close associate, took the position of Deputy Chairman of "Academchembank". According to the information from Interior Ministry, Yampolsky at one time served as a staff member of the KGB. "Academchembank" was primartily engaged in cashing out and money laundering operations. Their shady operations were accompanied by murders and criminal cases. The Antonovs somehow managed to stay out of trouble. They started having problems after they had their eyes on Russian Railways money. At some point in time, Andrew Krapivin, banking issues adviser to President of Russian Railways Vladimir Yakunin, decided to deposit $660 million of "loose" money in "Academchembank".
The Antonovs later changed the name of their offspring to "Converse Moscow", but Andrew Kozlov, Deputy Chairman of the Central Bank, flatly refused to accept the bank into Deposit Insurance System (DIS). As a result of this, the Antonovs and Yampolsky transferred their bank to Peter Chuvilin and German Gorbuntsov and their associate Eugene Dvoskin, "money cashing king". Chuvilin and Gorbuntsov then renamed their newly purchased bank into Capital Commercial Bank (STB) and it was accepted into DIS. Even though the bank changed its name, Sergei Mendeleev remained Chairman of the Board.

When in 2008 Russian Railways decided to take their 1 billion back from the STB, it became clear that the bank is not capable of paying out the specified amount. The situation got extremely serious. We know that Yakunin met with Vladimir Putin to discuss this issue, who in turn asked Alexander Bortnikov, Federal Security Service Director, to look into this. After long negotiations, the bankers signed an agreement to pay the full amount to Russian Railways distributing the debt as following: Chuvilin and Gorbuntsov undertook to pay $500 million, their long-term partner Eugene Dvoskin – $300 million, and Sergei Mendeleev – $200 million. The businessmen conferred and decided that the Antonovs should also be held liable, since they had borrowed about $200 million from Russian Railways even before the sale of "Conversebank Moscow". The Antonovs had built a new bank empire by then, it included a number of British and Baltic banks, with "Investbank" being the core. Father and son refused to pay.
Chuvilin then turned for help to his good friend- Chechen President, Ramzan Kadyrov. Chuvilin held the position of Kadyrov's adviser and together they controlled ZATO Bank. Kadyrov delegated the solution of the problem to his sworn brother, Duma Deputy, Adam Delimkhanov. As per the Antonovs written statement to Director of FSB, after numerous threats Chuvilin scheduled a meeting with them for January 28, 2009.

Delimkhanov tried to scare them by saying that they will open a criminal case against the Antonovs in Chechnya and then deliver them to the Republic under arrest. According to the same statement, Delimkhanov said the following at the end of their meeting: " You will give us not only 100 million, but everything you have and you will still owe us."

Father and son then appealed to the Director of FSB and Prosecutor General. Delimkhanov immediately found out about this. On March 11, 2009 a killer opened fire at Alexander Antonov on Raspletin Street. Antonov-son and his bodyguard Alexander Komarov were wounded, but survived. The investigators later found out that the name of the killer was Timur Isayev and the driver's name was Aslanbek Dadayev. By the way, Dadayev along with another killer committed the murder of State Duma Deputy Ruslan Yamalayev, longtime enemy of Kadyrov and Delimkhanov. The Antonovs left the country immediately after. Alexander Antonov became disabled after receiving five bullets. They did not intend to return to Russia and they asked Maxim Skachko, Chairman of the Board of "Investbank" and his Deputy Igor Dubin to transfer $400 million abroad. The money was transferred under the pretext of loans to different entities and without board approval. According to Interior Ministry of Russian Federation, $200 million out of this money was allocated towards the purchase of automaker Saab. Spykers Cars became an official buyer, 30% of its shares belonged to the Antonovs. However, they could not escape from Chuvilin and Co. The conflicting parties held negotiations and decided that the Antonovs would transfer to Mendeleev 20% of "Investbank" shares, as partial compensation of Russian Railways funds. Thus, the Antonovs made another step further away from state monopoly's debt repayment. But it was not the intention of the Russian Railways to forget about its $1 billion.


A Story About how Russian Railways along with the "Solntsevo" guys have knocked out $1billion

As is often the case with spiders, they start eating each other after losing the common goal to get prey. In our story, the choice fell on the "weakest link" in the chain of Russian Railways debtors – banker German Gorbuntsov.

Eugene Dvoskin is closely connected with FSB, and it's dangerous to have a conflict with him. You could not get this amount from Sergei Mendeleev, no matter how hard you try, he doesn't have it. Peter Chuvilin has somewhat lost his authority lately. Ramzan Kadyrov was reprimanded by the Kremlin following the assassination of the Yamadayev brothers. So he stopped doing any business with Chuvilin and crossed him out from his advisers list. However, it was German Gorbuntsov who was chosen as the victim and who was the easiest prey among Russian Railways debtors. Gorbuntsov and his wife Larisa described the events in their written statement to a law enforcement agency.

In order to monitor the situation with the enormous debt repayment, Andrei Krapivin, advisor to the head of Railways, sent his friend Boris Usherovich to STB, where he was appointed as Vice Chairman of the Board. Usherovich repeatedly talked about his criminal friends. He mentioned Maxim Kurochkin (a.k.a. Max the Violent) who was shot by a sniper in 2007 upon leaving the court building in Kiev. He also mentioned Victor Averin, one of the founders of Solntsevo grouping. In 2007 Victor's borther, Alexander Averin, took part in a brutal beating of FSO officer in one of the suburban restaurants. Everybody thought the brothers' future looked grim. However, the case was unexpectedly closed after a year – the FSO officer dropped his claims against Alexander Averin. According to Rumafia sources, such a drastic change happened after receiving a $300 thousand bribe by this officer of one of the most secretive Russian law enformcement agencies. Seems like a modest compensation to put such a major problem to bed. In the same statement Gorbuntsov also mentioned Usherovich's friend Krapivin "who would kick the door open to Nurgaliev and Bortnikov's offices".

When the Railways finally got tired of waiting for debt repayment, Usherovich invited Larisa Gorbuntsov to his office. German Gorbuntsov preferred to have most of his assets in his wife's name. The events further unfolded in the best traditions of the 1990's. In his office, in addition to Usherovich himself, there were four strong guys introduced as "from Solntsevo". STB Deputy Chairman proceeded to explain that Larisa had to sign the papers on his desk on transferring virtually all Gorbuntsov's property to others. To sound more convincing, the guys from Solntsevo took out their revolvers. Then Usherovich informed Larisa what would happen to her family in case she refuses to sign. According to Gorbuntsov's written statement, Usherovich said that Larisa would be kidnapped right from his office, their son would be sent to jail on false charges, their cottage in "Gorki-1" would be burned down the following night. As a result, the woman had signed all the papers. In several days her husband did the same under similar circumstances. As the Gorbuntsovs further say in their statement, they had to give up the "Sports Center in Sokolniki", Industrial Financial Group "STB", 2 lots in the Odintsovo district, 100 thousand square meters of commercial real estate, shares in six banks and six plants, etc. The total damage was estimated at $1 billion.
The statement was forwarded to Department of Inquiries of Presnya District where they refused to institute proceedings, which is easily understandable. Head of the Department referred to the fact that during the interrogation Usherovich stated that he indeed met with Larisa, but did not threaten her and there was no crime. The Gorbuntsovs left the country after that and they currently live abroad fearing for their future.
When collectors get the money from the debtors, creditors don't get the full amount. Railways calculated that after Usherovich, Krapivin and the Solntsevo guys took their shares from Gorbuntsovs' assets, they were left with 22 billion rubles (about $680 million). The following scheme was invented in order to write this amount off the debt of $1 billion (30 billion rubles). The Railways sent the order to STB Bank to purchase shares of STB and other obscure companies in the amount of 22 billion rubles. The state monopoly nevertheless declared that STB, Chuvilin, Dvoskin and Mendeleev still owed it 8 billion rubles. At this point father and son Antonovs came to the rescue. They proposed a scheme according to which the debt would not only be repaid, but all participants in the scheme would significantly profit. And this would happen at the expense of Central Bank of Russian Federation funds. This is not the first time father and son have used this scheme.
If you need a lot of easy money – turn to Central Bank

After the Antonovs' main opponent in the Central Bank Andrei Kozlov's death (he was shot in September 2006), the father and son developed more than a friendly relationship with the leadership of the Bank of Russia.

Before their departure abroad, the Antonovs became particularly close with Gennady Melikian, Central Bank First Deputy Chairman, and now after they left, Victor Yampolsky, their representative carries on the line of communication. As a result, father and son have come up and tested a scheme whereby you can get large sums from the Bank of Russia. The scheme works as follows: a medium-sized and several smaller banks are purchased, as long as at least one of them is a member of Deposit Insurance System. Then the banks start artificially inflating their capital by offering higher rates and attracting a large number of customers. When it's audit time, any of those banks will show higher capital at the expense of other banks , and sometimes this money only exists on paper.

This can be very easily accomplished when you have one owner. There are other schemes used to inflate the numbers – on their assets the banks show portfolios of stocks of non-existing companies, deemed as valuable, as well as loans that have never existed. As a result of this scheme, smaller banks are transformed into medium-sized, if not into large ones. And then a few banks are merged into one, this one is already a member of Deposit Insurance System, since one of its affiliates has been a member prior to the merger. The newly emerged bank is considered a major one and based on its capital and assets can apply and qualify for stabilization loan from Central Bank of Russian Federation. And it is not that hard to obtain the loan thanks to the Antonovs' connections in Central Bank. This stabilization loan can be prolonged as much as you want, and if worst comes worst, "major" bank can always go bankrupt. In this case, another government agency – Deposit Insurance Agency- will have to deal with loan repayment, since the bank is a member of Deposit Insurance System.

The Antonovs have successfully tested the scheme when they were opening Investbank.
Shorty after it opened, the bank qualified for stabilization loan for $2.7 million from Central Bank. And then they began to offer assistance in the implementation of this scheme to other players in the banking market. As a result, Matthew Urin, semi-criminal businessman got interested in the Antonovs' ideas and connections.


About Vladimir Putin's beaten up son-in-law and the "bulls" from Kemerovo

In the financial world, Matthew Urin is known as a middle-size money cashing guy. His scheme worked as follows: he would purchase a bank on the edge of bankruptcy in one of the regions, he would then cash in huge amounts of money and the bank would declare bankruptcy after that. At some point in his life Mathew decided to increase his rating in the banking world and that's when Antonovs' scheme got his attention. Yampolsky, Antonovs' representative, promised Urin all support he would need, including settling any issues with Central Bank.

As a result, Urin, following Antonovs' scheme, took control over the smaller banks, like Trado Bank, Donbank, "the Mint", Uralfinprombank and bought a medium-sized bank "Slavyansky". Maxim Skachko, top manager of the Antonovs and Yampolsky, was assigned as Deputy Chairman in "Slavyansky" Bank. (He had to quit Investbank after Mendeleev became main stakeholder of the bank.) Urin began to artificially inflate bank capital, according to the previously described scheme. Moreover, he made it even the know-how. Matthew also owned the depositary. As a result, his banks got Gazprom and other big issuers' stocks on their assets. It turned out that these stocks have never belonged to his banks, Urin just made the corresponding entries in his depositary. His banks also attracted high-interest private deposits, all this money under different pretexts was sent to the Antonovs abroad through their Investbank. Yampolsky even arranged for a solid "roof" for Urin thanks to his connections in FSB. Everything was going towards merging Urin's banks and obtaining stabilization loan from Central Bank, but a trivial traffic accident and plain rudeness of Matthew and his bodyguards stood in the way.

According to the eyewitnesses, Urin and his guards looked like "the bulls of 1990ies". One time at a club on Academician Skryabin Street the bodyguards beat two employees of the Interior Ministry and took away their service certificates and personal tokens. They managed to hush it up that time, thanks to Matthew's "roof". Then on November 14, 2010 when Urin's motorcade was moving along Rublevskoye Highway, it was cut off by a BMW. The bodyguards quickly caught up with the car, smashed all the windows and beat the driver. If only they knew who they were dealing with... The driver turned out to be a Dutch citizen – Yorrit Faassen – also boyfriend of one of the daughters of Vladimir Putin. When Faassen used to work for Gazprombank and Stroitransgaz, his bosses would not dare say a word across to him. As you can imagine, a few hours later Urin with his "bulls" were seized by FSO employees and sent to jail. Urin was initially charged with disorderly conduct, but then other charges added up: theft of funds from his own banks, counterfeiting shares, beating police officers, etc. The list of charges against him keeps growing. Urin's "roof" along with the Antonovs and Yampolsky hurried to "wash their hands". Maxim Skachko was left in charge of Matthew's fallen empire. After Urin's arrest and the collapse of Slavyansky Bank, a lot of companies that invested their money took the blow. "Kuzbassrazrezugol" suffered the worst, it invested 300 million roubles in Slavyansky. And then one day a group of influential-looking guys from Kemerovo visited Skachko's office. After having listened to his explanations for the hundredth time that he does not have any means of getting 300 million roubles, they started a brutal beating.

Badly mauled, Skachko had to find a quick solution to the problem. He happened to "remember" that Slavyansky had a lot of debtors who received big loans and that the the money could be borrowed from them. Having survived another beating, Skachko pointed the visitors' attention to the "real" debtors. They then signed a treaty of cession whereby Skachko assigned his rights to claim debts to the guys from Kemerovo.

New scam leads to Portsmouth

Once the scheme of stealing money of the Central Bank failed to go through Urin, Alexander and Vladimir Antonov with Victor Yampolsky offered Mendeleev and the leadership of Russian Railways to carry it on. They found full support there.

According to the bankers' and state monopolies representatives' plan, STB, on the edge of bankruptcy, will be merged with "The Bank of Savings and Loans" (Sberkredbank is owned by Vladimir Antonov). The new bank, based on its assets, may qualify for a stabilization loan from the Central Bank, which can amount to 10 billion rubles (about $ 320 million). Of this money 8 billion rubles will go to repay the debt to Russian Railways, about 800 million rubles to be transferred to MOITK (Moscow Regional Investment Trust Company), STB and the Antonovs being the old-time debtors.

The funds from private individual deposits will add up to the remaining 1.2 billion rubles of the stabilization loan – the newly merged bank plans to offer good interest rates on deposits.
The interested parties may thus divide among themselves more than 2 billion rubles and spend it at their discretion. For example, why not purchase the English "Portsmouth"?

The newly merged bank will stay afloat for some time, then it can be driven to bankruptcy, assigning stabilization loan repayment to the Central Bank to Deposit Insurance Agency.

According to Russian intelligence, the documents were recently filed in the Central Bank for the merger of STB and Sberkredbank, and they will be approved soon. Yampolsky was informed about this by Central Bank Deputy Chairman Melikian, who also promised that the newly merged bank will qualify for a stabilization loan for at least 10 billion rubles. Rumafia correspondents reported that in early February Yampolsky met with the head of the Russian Railways, Vladimir Yakunin. During the meeting they discussed the creation of the merged bank, what will happen to the debt and a possible stabilization loan from the Central Bank and the purchase of ... English Portsmouth. According to the same source, top managers of Russian Railways also expressed interest in the purchase of this football club.
It is worth mentioning that Vladimir Antonov has been long haunted by the fame of Roman Abramovich who owns football club "Chelsea". Antonov also wants to be a legal billionaire and owner of any team. Meanwhile, he cannot even become a legal owner of "Saab". GM flatly refused to sell Saab to Spykers Cars for as long as Antonovs are the cowners of the latter. Father and son faked the sale of their stake in Spykers Cars (it was a bogus deal). This left Vladimir Antonov as of of the owners of Spykers Cars and the company then proceeded in purchasing Saab. Antonov just recently announced that he is going to purchase Spykers Cars again, which already owns Saab.

Vladmir Antonov was not much more successful in purchasing a European football club. His negotiations to purchase "Glasgow Rangers" or "Bournemouth" ended in failure, after that he suddenly expressed interest in Russian football market. In 2010 he announced his intent to purchase Moscow Region "Saturn". This was not a random choice. This club was on the edge of bankruptcy and owed 800 million rubles to MOITK. The amount of the debt became the purchase price for the club. The Antonovs, Yampolsky and STB were well familiar how to work with this entity, since they have been feeding on it for a long time.
STB still owes 800 million rubles to MOITK. Antonov chose to play on this fact. He knows that this debt will be paid out of Central Bank budget, so you can just add couple hundred millions and get "Saturn" from MOITK. "Saturn" itself cannot pay a penny. However, Antonov's plans did not find any support among his partners – Russian Railways already owns football club "Locomotiv". As a result, "Saturn" has ceased to exist, and the masterminds of the grand scam decided to focus their efforts on the purchase of English "Portsmouth
Thomas Petrov,
Alexey Gordon,
Rumafia.com
Материалы: