2011-06-07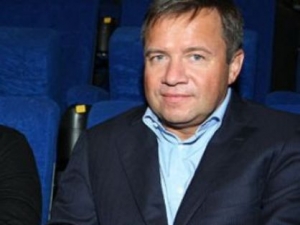 Attached dossier
Name : Valentin
Surname : Yumashev
Middle name : Borisovich
Post : Co-owner of City JSC
Half of Imperia Tower building in Moscow-City International Business Center, as well as 50% pocket of shares of City JSC, which runs the building, belongs to Cyprus-based company Valtania, Russian newspapers say. The name comes from Valya and Tanya, names of Yeltsin's daughter (Tatyana) and her husband (Valentin Yumashev).
Oleg Deripaska has been thought the owner of City. According to the company's account for the fisrt quarter of 2011, Deripaska owned 83.93% stake through the bank called Soyuz. Currently Deripaska owns 34.34%, Yumashev - 49.58%, the Russian Mafia (rumafia.com) reports. Deripaska is Yumashev's son-in-law: he is married to Yumashev's daughter Polina.
Cyprus offshore company Valtania Holdings manages Yumashev's stake in City. Oleg Grankin, chairman of the board of directors of City, heads Valtania's office in Russia. A former employee of City said that Grankin was married to a Yumashev's relative.
Grankin is the head of the board of condominium called Fillipovskoye Podvoriye (Fillipovsky Alley, 18). According to the information posted on the web-page of the Moscow's City Court, Lyudmila Yumasheva is registered in the same address.
Valtania controls 50% of Fleiner-city Closed JSC, the owner of Imperia Tower in Moscow-City International Business Center (developer is Pavel Fuks' MosCityGroup). Imperia Tower is a joint venture of Yumashev and Fuks, says the source close to VTB bank which finances the building.