2011-07-28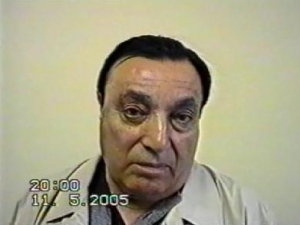 Kingpins in the FSB's service
After Russian criminal boss Aslan Usoyan, known as Granda Khasan, killed his main rival Rudolf Oganov (Rudik) in 1999, the way to very top of Russian mafia was clear. His ascension was backed by Russian security services. In the USSR the KGB supervised criminal activities of the most influential mobsters. It was the way to influence criminal circles and receive inside information. The collapse of the Soviet Union brought about disorder in the work of domestic security services which resulted in the lost of control over criminal world. Moreover, certain former KGB officers joined the mobs. For instance, Grigory Gusyatinsky became a leader of the Orekhovskaya criminal group. Former counterespionage officer Aleksandr Novikov still belongs to the close circle of Sergey Mikhailov, head of the Solntsevskaya criminal group.
However the period when mobsters felt free to do what they wanted did mot last long. In 1994-1995 the FSB again took the leaders of the criminal world under control. All influential mobsters, including Vyacheslav Ivankov (Yaponchik), Aslan Usoyan, Tariel Oniani (Taro) and Rudolf Oganov, cooperated with security officers - to say nothing of such criminal bosses as Vladimir Tyurin and Zakhariy Kalashov. They were said to be secret agents. The joke went that they even held military ranks.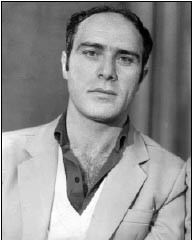 Rudolf Oganov (alias: Rudik)
At the beginning of the war between Rudik and Grandpa Khasan the FSB did not interfere in the situation. It made no difference to the FSB who would win - should both gangsters remain under control. Oganov and Usoyan consulted their supervisors in the FSB. But they refused to establish contact with the police.
Grandpa is fully kitted to rave it
Meanwhile, the government blamed the police for not preventing numerous contract killings, which took place almost every day. The country was plunging into menace - about 150 gangsters fell in the violent war between Rudik and Grandpa Khasan. And of course, it was organised crime control department that got it. In the second half of the 1990s this department managed to attract most experienced officers who had caught influential mobsters at the time when they had been minor pickpockets, muggers and illegal dealers of smuggled goods. Memories of that time did not bring pleasure to the mobsters. This was the reason why criminal bosses did not want to cooperate with the police officers.
The police had to plant drugs or weapons on Grandpa Khasan - that was the only way to establish contact with him - or to suspend him on murder charges. The practice still exists. In 1998 the police officers planted a bag of ecstasy powder on Grandpa Khasan (there was no other drug at hand). Mobsters said later: «Grandpa was ready to rave it». Anyway it was a good pretext to interrogate Usoyan. Usoyan said he wanted to crown large number of Slavic mobsters, because the Caucasians established the gang rule in Russia. He also advised Yaponchik should be brought back from America (where he was doing his term for extortion), because only Yaponchik could stop the violence of the Caucasians. Grandpa Khasan also asked the police not to drive away mafia assemblies, so that mobsters could themselves solve his conflict with Oganov. He did not promose to stop the war, but undertook to help to release presidential envoy Valentin Vlasov abducted by Chechen militants. Indeed Vlasov was released very soon.
It was the first time when the police established contact with Usoyan. But as soon as new people came to the organized crime control department, Grandpa Khasan stopped any cooperation with the police. Why would he need it? His close relatives became police officers. The Russian Mafia (rumafia.com) journalists knew a Boris Pashayev, an officer from the organized crime control department of Moscow police. He used to speak about his childhood in the Caucasus. As a young boy he climbed the mountains and collected WWII weaponry left by the Nazis. He also used to speak about his relative Aslan Usoyan. They met each other regularly. In the police Pashayev was responsible for detaining crime kingpins.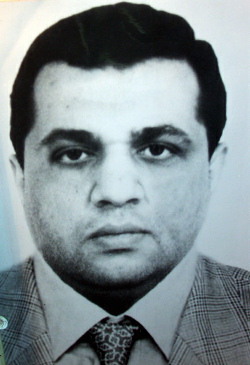 Boris Pashayev
Pashayev caught dozens of criminal bosses from the clans, «competing» with Usoyan's clan. Pashayev had a safe packed with arms. He used these arms to plant it on crime bosses. Now this police officer has been put on the wanted list - he is accused of raping a witness of a criminal case. His photograph is posted on the MVD official site. Pashayev does not even hide. He lives in Georgia and works as a lawyer.
Crime boss contemplating state affairs in Russia
The police still practices arresting Usoyan for the purpose of interrogating him. He was detained in 2008 for the last time. It was time when conflict between him and Tariel Oniani emerged. He was arrested in Moscow on charges of a contract killing in the Krasnodar region. The police put him in an isolation ward for 2 days and interrogated him. Later on, the FSB always interfered when the police tried to arrest Usoyan. Moreover, when the police understood that the FSB patronizes Usoyan, they took Grandpa Khasan side in the mafia war between him and Taro. The police agents has planted drugs or arms on Grandpa Khasan's rivals and driven away their assemblies for 3 years.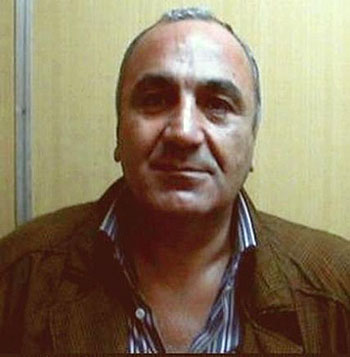 Tariel Oniani (alias: Taro)
Sources in the FSB say that such Usoyan is under the patronage because he assists the government with important issues related to mafia - for example, criminogenic situations during the Olympics 2014 in Sochi. The things go as far as that high-profile officials meet and talk with Usoyan. Once the police put Grandpa Khasan's favorite restaurant under surveillance and filmed the visitors of the place. To their surprise, one of them was deputy head of the presidential staff Vladislav Surkov - the Kremlin's political strategist and "grey cardinal".
Later the police agents found out that this meeting was organized by the FSB at the instance of Surkov. Surkov and Granda Khasan spoke about construction projects in the Krasnodar Region on the threshold of the Olympics (first of all about road building). Usoyan controls not only construction companies in the region, but also suppliers of building materials. Usoyan virtually controls all contracts for building objects for the Olympics. A source in the MVD said that Surkov asked Usoyan to attract other companies, because Surkov was concerned about precise compliance with the plan of such important building project. However, Usoayn said that he would handle his job well on his own.
Usoyan has got used to arbitrating conflicts between retired officers of security services. In 2008 the conflict emerged between former colonels Sergey Naumov (FSB) and Vladimir Tkachev (MVD) - they wanted to divide the plant called Voskhod. Aslan Usoyan and Viacheslav Ivankov were invited to settled down «dispute». They took part in the talks between sides in different expensive restaurants.
When there was some friction between directorate "M" and directorate "K" within the FSB, it was Grandpa Khasan's clan that suffered. M-men patronized Usoyan - that is why K-men arrested Usoyan's people (usually as part of international police operations). Before the arrests, the FSB did everything to deprive mobsters of Russian citizenship (the FSB usually made up reasons for deprivation of citizenship). That was the way Vladimir Tyurin and businessman Leon Lann (Leonid Kaplun or Kaplan) lost their Russian passports. In 2011 the conflict between these factions in the FSB was put to an end - and the FSB does not touch Usoyan's people any more. They do not want to saw branch they are sitting on. Granpa Khasan assists not only in the preparations for the Olympics, but helps transfer money abroad
Russian mobsters turn Spain into Rublevka
By the end of the 90s the size of the business empire built by Grandpa Khasan and Shakro Junior became enormous. Their wealth amounted to millions of dollars. But more they expanded, more enemies they had. Only in Moscow Kalashov suffered 5 attempts on his life. In June 1994 snipers fired Shakro's jeep with his wife, daughter, bodyguard and a vice president of North-Eastern Oil Company. The attempt on Kalashov's life took place near the residence of the Russian president. Shakro was wounded in breast and arm.
Within next 3 years Kalashov suffered three more attempts. One of such attempts was a skirmish that took place in the very centre of Moscow, in Bolshoy Zlatoustovsky Street in front of Rossiya hotel on 29 March 1996. Two hitmen, hiding in an UAZ car with ambulance marking, opened fire from machine guns at Shakro. Shakro and his driver were wounded. The police arrested the culprits - they were members of the Izmaylovskaya orginised crime group. The reason for the attempt on Shakro's life was the conflict of interests in aluminum business.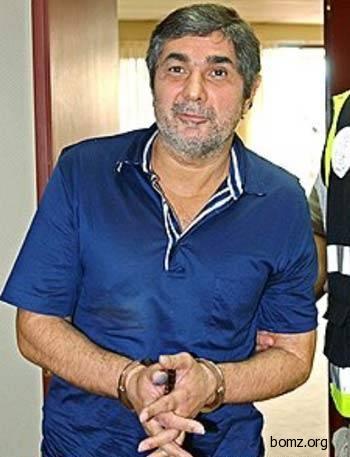 Zakhariy Kalashov (alias: Shakro Junior)
In April 1999 there was another attempt on his life in North Ossetia, than 2 more attempts in Georgia (according to sources). Shakro spent fortunes on security service; he had dozens of bodyguards armed with pump-action shotguns. When he traveled everything was arranged in such a way as if a country leader were making official visit abroad. When he went to Georgia, his bodyguards searched both plane and landing strip in the airport.
In April 1999 the police arrested Shakro Junior near the casino called Crystal. The police found 33.5 grams of hashish hidden in his jacket. 10 bodyguards accompanied Shakro. His cortege consisted of 3 cars. But, of course, he clasped such important thing as a bag with dope to his very heart!
Lawyer Aleksandr Gofshtein undertook to defend the mafiosi. Soon Shakro was released. He decided to leave the country. He had no choice: as the joke has it, he was like potato - either planted, or dug out. Shakro moved to Spain where he had bought cottages and yachts with money he had earned with Grandpa Khasan.
At that time Spain attracted Russia mafia bosses as a place where money could be laundered. According to the Spanish police, Usoyan and Kalashov earned their fortunes on arms and drug dealing, oil refinery, selling metal and timber, extortion, racketeering banks, restaurants and casinos. Shakro Junior decided to gather mobsters in order to discuss a money-laundering scheme which could unite the flows of dirty money from Russia.
The meeting of criminal bosses took place in Montiboli hotel in Spanish Alicante city on 20-21 March 2003 - ironically the city holds international conferences on crime control. According to the «tradition», the meeting's pretext was celebration of kingpin Zakhariy Kalashov's birthday. Such criminal bosses as Aslan Usoyan, Vladimir Tyurin (alias: Tyurik), Vitaly Izgilov (alias: the Beast), Tariel Oniani (alias: Taro), Merab Gogia (alias: Merab), Dzhamal Khachidze (Dzhamal represented Solntsevskaya mob), Vakhtang Kardava, Mamuka Mikeladze, Armen Aratyunov, businessmen Konstantin Manukyan and Leon Lann took part in the meeting. The assembly decided to make Spain a center for money laundering.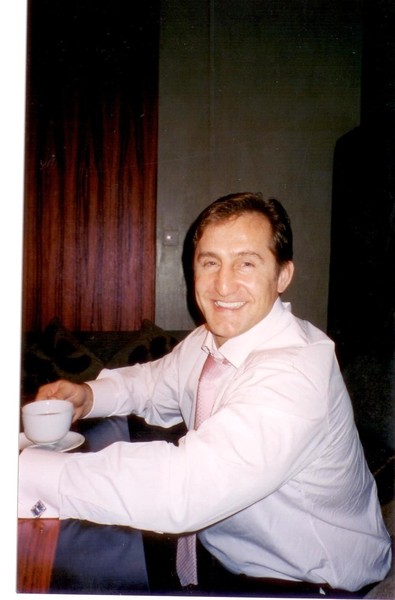 Vladimir Tyurin (alias: Tyurik)
Mafia bosses set up a number of companies - Sunnivest 2000, Elviria Invest, Megrisa, Megabetta V and Megabetta N, Inmboliarios Estepona etc. According to the police of Spain, Leonid Lann and Konstantin Manukyan, co-founders of Sunnivest 200, were charged with money laundering. They bought real estate in Spain and provided financial services to Kalashov and other mobsters. The scheme turned out a success and other criminal clans used it - for instance, Malyshevskaya and Tambovskaya groups.
Kalashov coordinated the work of all companies involved in the scheme. His partners were Usoyan and Oniani. Shakro maintained good relations with both criminal bosses. Taro dwelled in Spain, whereas Grandpa Khasan preferred to travel. He visited former Soviet republics and other countries. He gathered the assemblies, crowned new criminal arbiters etc. He often went to Austria (his son Nodar lived there), the UAE (many mobsters and leaders of orginised crime groups lived there), Spain, Germany, Abkhazia (Usoyan controlls the majority of resorts there). Granpa Khasan travelled to the USA where his friend Vyacheslav Ivankov did his term.
While in American prison, Yaponchik met shadow dealer Evgeny Dvoskin (Chegrash). It emerged that Chegrash was Ivankov's far relative. Yaponchik liked him and gave him a sort of a «reference letter». As soon as the US government opened another case against Dvoskin, he fled to Russia and went to Grandpa Khasan, Yaponchik's friend. Chegrash learned to launder money in the USA. Usoyan was happy to meet such «expert» - in a view that he had the reference letter from Yaponchik in his pocket.
Soon Dvoskin began to cooperate with the officers of the FSB. The FSB also lacked money-laundering experts. The FSB needed to send money to foreign agents and sponsor some operations. As the result, Dvoskin worked both for the FSB and mafia. He used the same schemes for both.
In July 2004 Yaponchik was released and sent back to Russia. But hardly has he arrived in Moscow, the police arrested him on charges of killing two Turkish builders in a brawl in the cloackroom of Pomidor restaurant (in the 1990s the restaurant was mobsters' favourite place). However, the jury freed him of all charges and he was released. The majority of criminal leaders welcomed the return of the legend of the underworld, but did not offer him a share in business. They realized that they could only play second roles if they cooperted with Yaponchik.
Unlike others Grandpa Khasan helped his old friend - he turned over control over profitable objects and part of criminal treasury to him. Dvoskin also helped Yaponchik.
International crime is marching on
Usoyan and Ivankov shared common beliefs. They thought that older criminals, first of all from the Caucasus, should crown mobsters of all nationalities. Usoyan and Yaponchik crowned Jews, Belorussians, Chechens, Buryats, Russians, Chuvash, Kazakhs, Kyrgyz, and Uzbeks. The main criterion was loyalty to Usoyan.
Meanwhile Spanish authorities got fed up with Russian gangsters' buying villas and yachts and turning Spanish resourts into criminal Rublevka Highway near Moscow. In June 2005 Spanish police carried out operation (called «Wasp») against Russian mafia. About 200 people were arrested, including Vitaly Izgilov. They were accused of money launderig and tax evasion.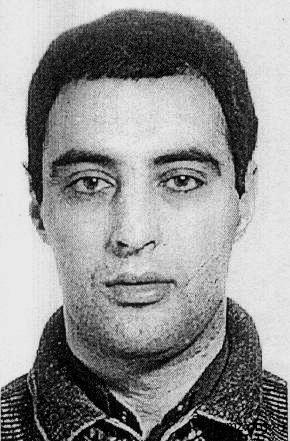 Vitaly Izgilov
Zakhary Kalashov, Tariel Oniani, Leon Lann, Konstantin Manukyan and Vladimir Tyurin learned about the Wasp before the operation started (it is, of cause, a myth that there are no corrupt policemen and officials in the West). The gangsters moved to Russia. Only Kalashov who feared arrests and assassinations, fled to the UAE. In March 2006 Kalashov celebrated his birthday and invited his old friends Ivankov, Usoyan etc, so that the party turned into criminal assembly. Two months later the UAE arrested Kalashov and extradited him to Spain.
After his extradition, Spanish police began to carry out large operations against Russian mafia once in two years. In June 2008 the police arrested members of Tambovskaya and Malyshevskaya criminal groups, including Aleksandr Malyshev and Gennady Petrov, as part of the operation called Troyka. In summer 2010 the police of Spain arrested a dozen more Russian mobsters, including influencial leader Kakhaber Shushanashvili (Kakha), brother of mobster Lashi Shushanashvili.
Not on the Forbes' list
Zakhary Kalashov's arrest in Spain gave rise to a new mafia war. This war has not finished yet; the majority of gangsters have taken part in it. When Shakro found himself behinf the bars, he faced difficult choice: who would be in charge of his business empire and oversee laundering schemes? If he had chosen Usoyan, Oniani would have been disappointed. If he had chosen Oniani, Usoyan would have been offended. Usoyan and Oniani did not like each other.
Shakro chose influential mobsters and his best friend Lasha Shushanashvili (Lasha from Rustavi). Lasha was very influential criminal boss, but no match for Grandpa Khasan and Taro. Shushanashvili did not like Oniani and was attached by Grandpa Khasan. When Taro understood that he was the odd man out, he began to push Lasha. Little by little Lasha and Taro became enemies.
Situation in the criminal world grew tense. Neutral arbiters tried to organize peaceful talks between Taro and Lasha, so that they could talk in private. It was utter failure. Both criminal bosses accused each other of disobeying «criminal laws», cooperation with security services (this was true for both)… They called each other «rats». Oniani mocked Lasha, saying that he was one of many minor mobsters crowned by Grandpa Khasan… it was difficult to drag fighters apart. So reconciliation was unimaginable.
Next few years Taro waged the campaign of discredit against Lasha. In spring 2008 he began to act. In April he gathered huge criminal assembly in the Moscow region. The mobsters decided to «decoronate» Shushanashvili (decoronation means loosing the respected title of "thief-in-law", i.e. immediate downshifting in the criminal hierarchy). It was almost defeat for Lasha. A while longer and that would have been done with Lasha. But he had a very strong patron - Grandpa Khasan.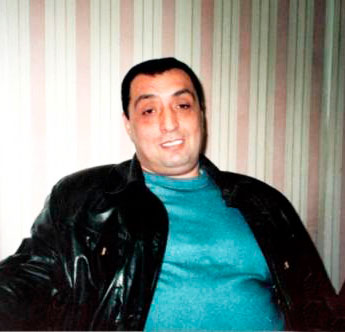 Lasha Shushanashvili (Lasha from Rustavi)
As a result Usoyan and Oniani began life and death war. Their forces were approximately equal. Both are respectable leaders of the criminal world. Both have accumulated wealth of estimated $2b (although, the Forbes magazine does not mention them on its lists). They influence politics as well. Usoyan has numerous connections among politicians and businessmen in Russia, Abkhazia and the former Soviet republics of the Middle East. Boris Berezovsky and Badri Patarkatsishvili were Oniani's partners. They, together with mobster Merab Gogiya, financed the election campaign of Georgian president Mikhail Saakashvili. Oniani was Saakashvili's close friend - and reliable source of information for the FSB (and agent of influence in Georgia).
Sources close to Taro told the Russian Mafia (rumafia.com) that Saakashvili used to often visit Oniani in Spain and stayed in his villa. Later they had serious argument. Saakashvili asked Taro to give him a share in business in Georgia, but Taro drove Saakashvili away. When Saakashvili became the president, Taro lost all business in that country. However this loss was just a drop in the ocean for Oniani.
Oniani is perhaps the only Russian mafia crime boss who is a founder of an existing company registered by the authorities. Oniani and his finance broker Gela Tsertsvadze set up Expresstrade Closed JSC. The wide rage of activities of this company is impressive: it deals in fuel, ore, metal, chemicals and alcohol.
Unified State Register of Companies
2010 02 Individual founders
Surname: Oniani
Name: Tariel
Patronymic name: Guramovich
Stock: 500 000 (rub.)
Organisation: Expresstrade Closed Joined Stock Company
Registration no.: 5067746333716
Registered: 24aug2006
Organisation
Name: Expresstrade Closed JSC
Registration no.: 5067746333716
Tax identification no.: 7701676390
Current State: Active
Actuality of information: may2008
Individual founders
Surname: Oniani
Name: Tariel
Patronymic name: Guramovich
Stock: 500 000 (rub.)
Date: 24aug2006
Surname: Tsertsvadze
Name: Gela
Patronymic name: Gurgenovich
Stock: 500 000 (rub.)
Date: 24aug2006
Key activities in accordance to the Unified State Register of Companies:
Agency in wholesaling of fuel, ore, metal and chemicals

Wholesaling of fuel

Wholesaling of petrol, including aircraft petrol

Wholesaling other of types of fuel

Retailing of petrol

Agency in wholesaling of consumer goods

Wholesaling of food ware, including drinks and tobacco

Wholesaling of alcohol

Wholesaling of nonfood consumer goods
Retailing through the chain of non-specialized outlets
Taro's brother David Oniani also established a number of companies: Retal LTD, Absolute Chance, OK Club etc. One would dare asking how many firms Gela Tsertsvadze, Tariel's right hand, set up.
Aslan Usoyan has never founded his own companies, but his son Nodari Usoyan established Dionis and Co, Meat Delicatessen, Full Global Leasing Airlines. A sniper killed director general of Full Global Leasing Airlines on 20 January 1995.
Full Global Leasing Airlines JSC
Individual founders:
Surname/first name/patronymic name: Levitan Mikhail Izrailevich
Passport no.: 02 AR 658715
Date of birth: 13nov1960
Place of birth: Ufa, Bashkiriya
Telephone: 1596205
Address: 5, building 7/2, Vokzalny Pereulok, Moscow
Surname/first name/patronymic name: Usoyan Nodari Aslanovich
Passport no.: 08 TI 651938
Date of birth: 31oct1962
Place of birth: Tbilisi, Georgia
Telephone: 9584629
Address: 47, building 10/9, Zagorodnee Highway, Moscow
Surname/first name/patronymic name: Farber I L
Passport no.: 13 MYu 658648
Address: 13, 28, Tsuryupa Street
Surname/first name/patronymic name: Shevchenko Alla Olegovna
Passport no.: 13 MYu 734634
Telephone: 6141849, 6148499
Address: 315, building 10, Kolomenskaya Embankment, Moscow
Date: 04aug1997 Established data about the person
Source of Information: Personal report
Received: 04aug1997
Summary
Type: information no.: 671C Type of Source: reliable
Source: Organized Crime Control Department of Moscow, Sent 87/8/2504C
Full document: Usoyan A.R. has the following connection in Moscow: Bor Aleksandr Ivanovich (born 10jan1954 in Gomel, Belarus). He is registered at 6, building 8/1/1, Krivokolenny Pereulok, Moscow (tel.:9249455). The department has no data related to him. Usoyan's son - Usoyan Nodar Aslanovich (born in 1962) stays in Moscow, where he came after a long stay in Austria.
Oniani and Usoyan have different personalities. Taro has explosive temper. When he was young, he often took up arms. That is why they had argument with Saakashvili. That is why he did not have enough allies in his war against Granpa Khasan.
On the contrary, Aslan Usoyan is serious, calm, and thoughtful. He always predicts what his enemy will do next minute. That is why he is called Grandpa Khasan - it the name of a character in Yezidi fairy tales. It is also the word used to describe wise, respectful and experienced person. Grandpa Khasan - that is how his Yezidi friends called him. The mobsters just adopted this nickname.
Lords of crime do not need war
As it usually happens in such cases, two influential mobsters began backstage talks, trying to find allies among criminal bosses. It is worth noticing that the majority of mobsters among Slavs - Aleksey Petrov (Petrik), Oleg Shishkanov (Shishkan), Vyacheslav Shestakov (the Plum), Sergey Aksenov (Aksen) - refused to take part in the conflict and did not come to the assemblies of mobsters. The only exception was Usoyan's protégés among the mobtsters of Slavic origin. All these mobsters (the same is true for Mikhas) are now respectable businessmen. They left mafia wars in bloody 1990s which they managed to live through. The Slavic mobsters now own plants, offices, malls, market, furniture stores. For a while Shishkan was de facto an owner of Saturn football club. A source in Lyuberetskaya criminal group told the Russian Mafia at the eve of the conflict: «This war is not for us. It is unreasonable to take part in it. You may show your active participation in the criminal movement, but what if one side decoronate you? It means you will have many problems before you get back your title». This is an «official» position of Slavic mobsters. However, they did not stand aside and had to take part in the war.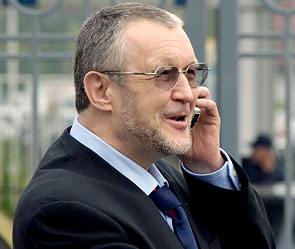 Vyacheslav Ivankov (alias: Yaponchik)
Mobsters of older generation (they are now over 70) tried to solve the conflict. They played the role of peacemakers, but it was pure pretention - the majority of them took Taro's side. Aslan Usoyan managed to attract his protégés (Yaponchik and Edik Osetrina), as well as a number of criminal bosses from Tbilisi. Young, but very influential mobster Merab Dzhangveladze (Merab from Sukhumi) supported Tariel Oniani, as well as older gangsters Dzhemal Khachidze (Dzhemal from Surami) and Anzor Khutsishvili. He also found support among mobsters of his native city of Kutaisi.
This division between Tbilisi mobsters and Kutaisi is artificial. Many mobsters from Kutaisi did not support Taro. Highly influencial Badri Koguashvili, who now dwells in the USA, bore Taro a grudge. Once Taro "decoronated" a Badri's friend Badri, although Badri asked him not to do so. Another Kutaisi-born mobster Gaioza Zviadadze changed sides long ago - he left Oniani's clan and joined Shakro Junior and Lasha from Rustavi. In 1994 mobster Avtandil Chikladze (Kvezho) was killed. Gaioza had crowned him. Zviadadze suspected Taro of ordering hitman to kill Kvezho.
to be continued