rucriminal.info continues a series of investigations about the bigwigs of the Russian energy complex. These people have access to tens of billions, and are sometimes unknown to the general public. Earlier we talked in detail about one such businessman Valeria Goncharov (former member of the Management Board of PJSC FGC UES). Valery Goncharov and the owner of the Ukrainian holding Soyuz Igor Prikhodko built schemes that made gigantic sums flow from the budget. The FSB of the Russian Federation even conducted an investigation in this regard. Goncharov also had another loyal partner - the general director of OOO Lenelectromontazh Muratkin Alexander Mikhailovich. This is also a long-time acquaintance of law enforcement officers, a defendant in a series of criminal cases, in particular the Promsvyazbank credit fraud investigation (this story will be told in the near future by rucriminal.info). Now Muratkin is going to increase, but our sources doubt that such "rich baggage" will allow him to take a new position. Especially the history of cooperation with the same Goncharov.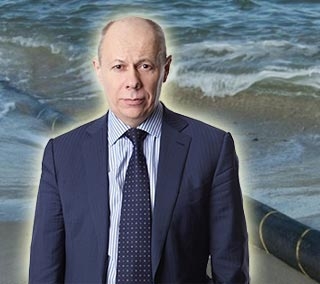 Since 2013, Muratkin and Goncharov have implemented schemes of illegal activities in the construction of electric power facilities, the customer of which is exclusively FGC UES PJSC.
An active participant and the main executor providing criminal intentions inside PJSC FGC UES is Valery Anatolyevich Goncharov, first deputy chairman of the board, and Muratkin's long-standing partner since the early 2000s since joining the tariff commission of St. Petersburg.
Under the actual leadership of Goncharov, a stable group of senior company officials was formed in PJSC FGC UES, providing financial, investment, banking and control support for criminal schemes, as well as corrupt interaction with officials of the Ministry of Energy of the Russian Federation to conceal the results of criminal activity as a result audits of the targeted use of budget investments allocated by PJSC FGC UES as part of the investment program.
Commercial organizations directly headed by Muratkin (Energostroyinvestholding OJSC, Setstroyservis LLC, Energo Engineering Center LLC, Lenelectromontazh LLC, Rubezh-RemSroy LLC), on imaginary competitive terms formed by Goncharov, in the interests of only these organizations received multibillion-dollar contracts (for the indicated period since 2013 - more than 100 billion rubles), under which commercial banks issued loans and bank guarantees.
According to Goncharov's instructions, officials of PJSC FGC UES issued advances to Muratkin's firms at least 30 percent, and thus, taking into account the money received from banks, advances in the amount of 50 to 70 percent were received at the time of commencement of work from the volume of construction.
Muratkin's contractors concluded numerous subcontracts, usually not directly with manufacturers or suppliers of equipment, but through intermediary or one-day firms controlled by Muratkin, as a result of which the cost of imported equipment for PJSC FGC UES exceeded the cost of customs equipment declarations 2-3 times, and the tax authorities presented for compensation intentionally formed in this way VAT. Unlike other state-owned strategic companies, Goncharov made decisions to refuse to use customs clearance documents in determining the delivery price and to pay for equipment at the price of the last intermediary. In addition, it was precisely at Goncharov's direction that the FGC UES PJSC introduced a mechanism for full payment of equipment to the contractor only upon delivery without issuing documents to transfer it to the ownership of FGC UES PJSC, which allowed the contractor to use the same thing at the same time, already paid PJSC FGC UES, as a pledge in a bank on a loan for the purchase of the same equipment (for example, Networksroyservice LLC in Promsvyazbank PJSC and Rusengineering LLC in Investbank PJSC).
After receiving advances, Muratkina firms accepted part of the equipment and work from subcontractors, paying them no more than 20-30 percent, after which they transferred these works to pay off part of the advance to PJSC FGC UES. After that, Muratkin left the one-day company he headed (LLC "ITs Energo", LLC "Setstroyservis", OJSC "ESIH"), transferring it to his authorized representative for conducting a controlled bankruptcy procedure under the simplified procedure or liquidation.
Goncharov, providing early termination of contracts by PJSC FGC UES with contractors just on the eve of their bankruptcy, while significantly underestimating the actual volumes of work and equipment performed at the facilities by subcontractors.
After the termination, again, in imaginary tenders, Goncharov concluded with new contractors Muratkin (Lenmontazh LLC and Rubezh-RemStroy LLC) contracts for completing work on these facilities again, including the volumes of work actually performed by previous contractors, but not accepted by Goncharov upon termination.
Funds stolen as a result of double workload in the form of budget investments of FGC UES, as well as previously issued advances, were withdrawn to offshore companies controlled by Muratkin with a view to their further appropriation in the interests of a group of persons Goncharov-Muratkin. Subsequently, Goncharov proposed to commercial banks corruption schemes for concealing the damage caused as a result of such activities in exchange for refusing to appeal to law enforcement bodies: FGC UES PJSC does not sue banks for bank guarantees, and banks do not claim mortgaged from FGC UES PJSC they have equipment and seek repayment of loans only as part of the bankruptcy case through the register of creditors.
According to the materials obtained as a result of operational developments, Goncharov managed to establish contacts with a number of senior employees of a number of commercial banks with whom relevant agreements were reached on the legalization of these conditions: Zenit, Globex, Bank of Moscow, Vneshprombank. Available materials allow us to estimate the damage caused to commercial banks in the amount of 6 billion rubles, in relation to PJSC FGC UES, documented damage exceeded 14 billion rubles.
In addition, as a result of the theft by Muratkin and Goncharov through IC Energo LLC in 2014-2015 of funds of FGC UES PJSC in the amount of 500 million rubles transferred for the supply of Korean-made energy equipment from Hyundai to the Tommot substation in Yakutia, representatives Hyundai Corporation, through the Ministry of Foreign Affairs of the Republic of Korea, sent a statement to the Ministry of Internal Affairs of Russia to institute criminal proceedings against officials of FGC UES PJSC and IC Energo LLC, and a memorandum was prepared on behalf of the President of the Republic of Korea. ki Korea addressed to the President of the Russian Federation, which will be handed over during their personal meeting at the Pacific Conference in September 2016. It is obvious that so many questions have accumulated to Muratkin from law enforcement agencies that, of course, it is worth hurrying to ask them at the next interrogation, until he went somewhere to the warm regions (the Muratkin family has enough facilities abroad). In the meantime, Rucriminal.info is publishing the first part of the certificate, which was prepared by one of the special services about Muratkin's "fun activity."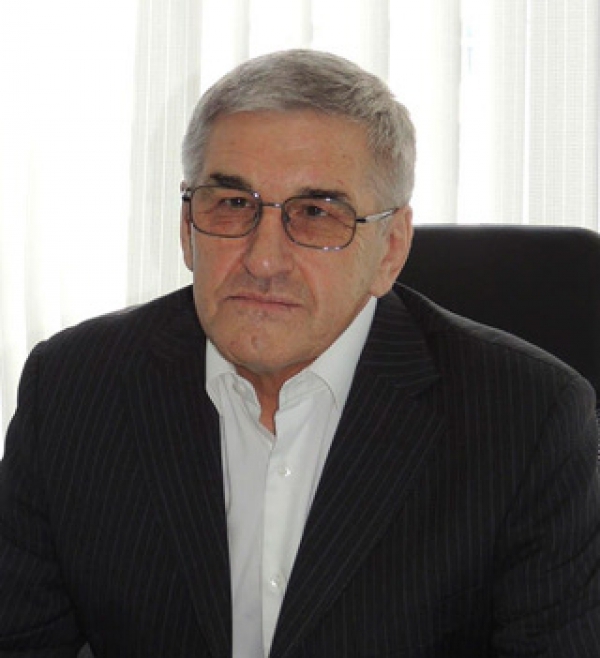 According to the materials of the arbitration case No. F40-41022 / 2015
On April 11, 2012, CJSC "DH Di Energo" represented by the Director General of AVERKIN Alexey Borisovich entered into an agreement with LLC "Setstroykomplekt" represented by the Executive Director ANDREEV Pavel Vasilyevich to supply electrical equipment - a complete switchgear, gas-insulated switchgear, 10 kV, 145SP-1 grade, manufactured by Nuundai Heavy Industries (Republic of Korea) in the amount of 1 set worth 147,650,286.98 rubles. and an elegant switchgear switchgear 220 kV switchgear 300 SR of the production of Nissan Heavy industries (Republic of Korea) in the amount of 1 set costing 220 518 241.05 rubles (total 368 168 528 rubles).
September 12, 2012 Setstroykomplekt LLC represented by P.V. Andreeva with Engineering Center Energo LLC concluded a contract for the supply of the above equipment at a price of 415 191 237 rubles.
The sole founder of Setstroykomplekt LLC is the offshore company MATIAS Co. Limited (Cyprus). Location: Moscow city, Vereisky street, house 17. Management company - OJSC "Energostroyinvest-Holding".
The sole founder of IC Energo LLC is the offshore company MATIAS Co. Limited (Cyprus). Location: Moscow city, Vereisky street, house 17. Management company - OJSC "Energostroyinvest-Holding"
Thus, all decisions on behalf of the executive bodies of Setstroykomplekt LLC and IC Energo LLC were made by one management company OJSC Energostroyinvest Holding (Anton Borisovich ZINGAREVICH) in the interests of one owner of MATIAS Co. Limited (Cyprus). This equipment supply was carried out to fulfill the obligations of IC Energo LLC to FGC UES PJSC under the integrated contract of October 3, 2011 IT-03 / 7-11-965.
On December 24, 2013, HCH Di Energo delivered equipment to the construction site of Tommot Substation provided by FGC UES PJSC IC Energo LLC and transferred it to Setstroykomplekt LLC.
n December 24, 2013, Setstroykomplekt LLC on the same site transferred equipment to IC Energo LLC. Thus, the equipment was immediately delivered to the site of FGC UES, since Setestroykomplekt LLC did not have the necessary material, technical and human resources to fulfill the conditions for the acceptance of equipment and was used solely as an intermediary to increase the delivery price for further illegal operations VAT refund from the budget.
On December 26, 2013 and January 30, 2014, PJSC FGC UES transferred funds to IC Energo LLC in the amount of RUB 352 million. (85% prepayment) for the equipment delivered.
Sethstroykomplekt LLC transferred the amount of published funds to CJSC HD Di Energo 101 954 400 rubles.
On April 11, 2014, the Moscow Arbitration Court filed a petition for declaring insolvent (bankrupt) LLC IC Energo (case No. A40-55694 / 2014).
On May 28, 2014, the Moscow Arbitration Court filed a petition for declaring Setstroykomplekt LLC insolvent (bankrupt) (case No. A40-81013 / 2014).
On September 19, 2014, PJSC FGC UES took ownership of OOO IC Energgo equipment under waybill No. 315.
On October 16, 2014, FGC UES PJSC notified EH Di Energo that the equipment was taken into ownership of FGC UES PJSC (letter No. PN-5299).
On December 9, 2014, the sole founder of IC Energo LLC, the offshore company MATIAS CO LIMITED (Cyprus), decided to liquidate it.
On December 17, 2014, the monitoring procedure was introduced in relation to Setstroykomplekt LLC (case No. A40-81013 / 2014).
On January 23, 2015, CJSC EH Di Energo filed a lawsuit against PJSC FGC UES for the recovery of property (case No. A40-41022 / 2015), the consideration of which is scheduled for June 30, 2015.
On July 6, 2015, the Moscow City Arbitration Court upheld the claim of CJSC EH Di Energo against PJSC FGC UES for the recovery of property (case No. A40-41022 / 2015).
On June 1, 2016, the 9th Arbitration Court of Appeal overturned the decision of the Moscow Arbitration Court and denied the claim to HRC CJSC.
According to the available information, an attempt to implement this scheme was aimed at obtaining CJSC HCH Di Energo from PJSC FGC UES in the amount of 368 million rubles in the form of a repeated payment for the same equipment.
To achieve these goals, the general director of CJSC "Hitch Di Energo" A.B. Averkin, the executive director of Setstroykomplekt LLC P.V. Andreev, with the participation of one of the leaders of IC Energo LLC and JSC Energostroyinvest-Holding MURATKINA Alexander Mikhailovich, entered in cooperation with unidentified persons of FGC UES PJSC.
During these meetings, the indicated persons worked out a plan of actions to create conditions for the re-payment of this equipment by PJSC FGC UES ... "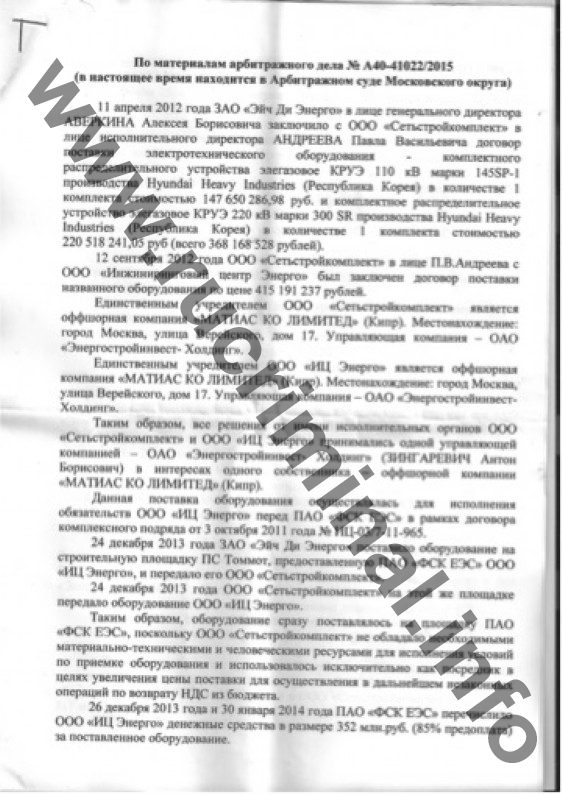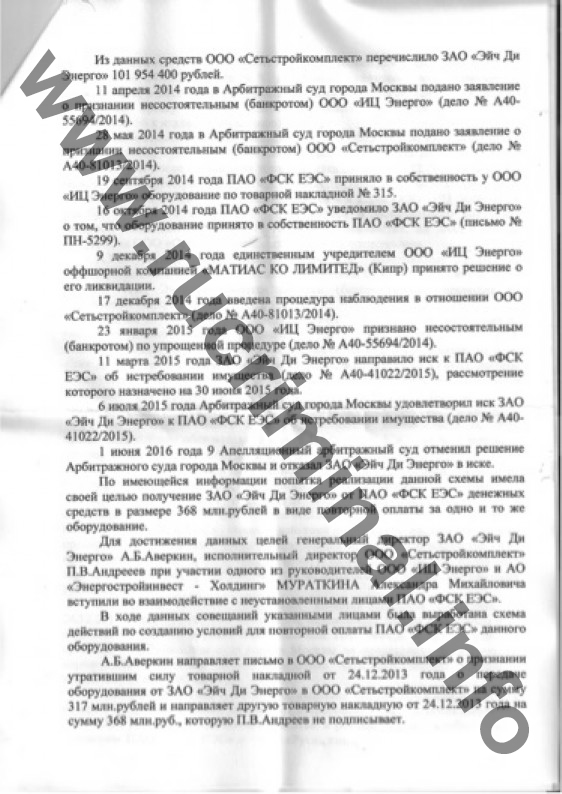 ​
Anton Grozdev
To be continued