Attached dossier
Name : Alimzhan
Surname : Tokhtakhounov
Middle name : Tursunovich
Post : President of the National Football Foundation
President Barack Obama has recently issued an executive order to target 4 most dangerous international organised crime groups. Sanctions are imposed against yakuzas from Japan, members of Italian camorra, Mexican los zetas, and the Brothers' Circle of Eastern Europe. According to American intelligence, Alimzhan Tokhtakounov (alias Taiwanchik, that means Little Taiwanese in Russian) is an active member of the circle.
On the FBI most wanted list the criminal is ranked seventh. Russian investigators and representatives of the criminal world smile at such fear of Taiwanchik. He has never been considered an influential gangster. There are some Mafia members with extensive connections. If published, phone book of Tokhtakhounov might occupy several volumes. It would contain the names of hundreds of gangsters, officials, sports officials, businessmen, tycoons, famous artists, etc. Often these people seek meetings with each other. Such meetings help solve urgent problems, agree on joint projects that bring profits of up to tens or even hundreds millions dollars. And Taiwanchik organizes such meetings, keeping his own interests in mind, of course.
A footballer and a sharpie
Alimzhan Tursunovich Tokhtakhounov was born on January 1, 1949 in a family of doctors from Tashkent, the capital of Uzbekistan. Already at school Tokhtakhounov began to develop useful connections and add contacts to his phone book. His younger brother was a classmate of Mikhail Cherny, future steel tycoon and crime boss. Alimzhan quickly became friends with Mikhail. It was Cherny who nicknamed Tokhtakhounov Taiwanchik for an eye shape that was very unusual for an Uzbek. In Uzbekistan at that time there was a cult of FC Pakhtakor. Alimzhan's parents decided that their son should play football. Future head of the National Sports Foundation and coach of Russian tennis team Shamil Tarpishchev played tennis at the nearby tennis court. He also became a friend of Alimzhan. It was these two men who subsequently played a significant role in Tokhtakhounov's life.
Alimzhan played football well and was in the youth team of Pakhtakor FC. It was at that time that he developed liking to playing cards. Footballers often went to matches in different parts of the country. On the road, which sometimes could be very long, they played cards. For most of them it remained a hobby, and the main job was football. But for Tokhtakhounov it was vice versa.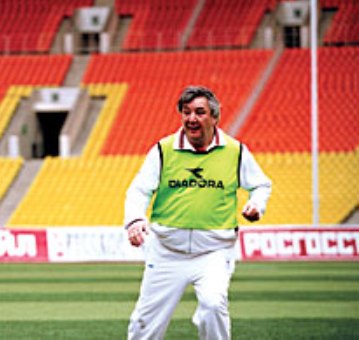 Life is just a game. Permanent Player of FC Pakhtakor Tashkent
When he was 18 years old and it was time for him to do his service in the army, Tokhtakhounov, as most of the promising young athletes, made in CSKA (the army's football club based in Moscow) and played for the Moscow football club. Thus, Alimzhan came to the capital. He was put on the second team, where he firmly took place on the bench. Which was not surprising. Taiwanchik grew more and more fond of cards, and the range of his playing partners gradually outreached his teammates. During card games he began to make new connections and his first big money. Sociable, cheerful young man, who also played for such a famous club as CSKA, quickly became a welcome guest in many companies and a frequent guest at expensive restaurants.
CSKA realized that Tokhtakhounov could not be a footballer, but he was appreciated for other features. He quickly adapted to Moscow and met people of different professions thus becoming an indispensable person. He could get something needed or solve a domestic problem. As a result, Tokhtakhounov was appointed assistant administrator of CSKA. In this status Taiwanchik made friends with a young fighter Otari Kvantrishvili, who later became one of the leaders Moscow criminal world. By the early 1970s Tokhtakhounov spent more and more time playing cards and paid less attention to his duties in the football club. He was fired from CSKA Moscow and he got a chance to engage in his favourite work completely.
According to the Moscow police, in the capital Tayvanik preferred to play in hotels National and Sovietskaya, as well as in the central market Continental. He also went to Jurmala, Sochi, Mineralnye Vody to play in games with large stakes. Each time the stakes grew higher. So, once Tokhtakhounov managed to scoop of 10 thousand roubles, an unbelievable sum for the Soviet era.
System number: 3402995
Name: Tokhtakhounov, Alimzhan Tursunovich
Date of Birth: 01.01.1949 - 1949
Record: organized crime
Nickname: Taiwanchik
Information: travels to Jurmala, Latvia
In MOSCOW: NATIONAL, CENTRAL MARKET CONTINENTAL,
HOTEL SOVETSKAYA
FRAUDSTER, THIEF
Nationality: Uzbek
Year of birth: 1949
Date of birth: 01.01.1949
Address: MAY LIVE IN CHELANZAR; Uzbekistan; 12; BLOCK; 62; 41; UZBEKISTAN; TASHKENT
Last location: Uzbekistan, Tashkent
Criminal don: Yes, he is
Home telephone number: None
Work telephone number: None
Mobile Phone: None
Possible address: MAYLIVE AT
CHELANZAR, Uzbekistan, 12 BLOCK, 62, 41
Closest connections: VASIN Yevgeny Petrovich; Vishnevetsky Vladimir Aleksandrovich; Ivankov Vyacheslav Kirillovich.
In the USSR professional gamblers (cardsharps, or in Russian - kataly, people who cheated at card games in long-distance trains) were always closely linked with the thieves in law. Taiwanchik was no exception. He became close friends with many criminal bosses, especially with Vyacheslav Ivankov (Yaponchik), Vyacheslav Sliva (Sliva), Yevgeny Vasin (Dzhem), Aleksey Petrov (Petrick), and Viktor Nikiforov (Kalina, son of Yaponchik; he was killed in 1992). Tokhtakhounov was friends with such other cardsharps and criminal dons fond of cards as Mark Milgotinym (Marik) and one of the best card players, Roman Bernstein (Kuryatnik).
Rumafia correspondents witnessed friends of Taiwanchik to spend their leisure time in the late 1990s. At that time agencies combating organized crime took journalists on their operations and journalists were able to observe with the operatives what kind of life gangsters had, and sometimes how they were arrested. On October 7, 1999 in Intourist hotel Marik, Kuryatnik and Sliva had a meeting. They gathered there almost every night. They spent time playing cards, taking cocktails of drugs, and having sex with prostitutes. That time the friends first went to the card table in a casino. As usual Bernstein was the luckiest. He won 18 thousand dollars. After that the trio went to the suite. There Kuryatnik, Milgotin, and Sliva carefully laid their specialties (heroin, cocaine, hashish) out on the table. To take drugs they made a hookah from a plastic bottle of mineral water. And then investigators broke into the room. All mobsters were seriously ill people: Sliva had cancer and soon died, Bernstein recently had had a heart surgery and had a heart pacemaker, and Marik due to excessive drug use had developed a lot of diseases.
In the 1990s catching gangsters red handed did not necessarily mean that they would be incarcerated. So in this case, Alekseyevsky police station of Alekseevsky district did not bring charges against the thief in law and his two friends. They were released. Ten days later, Rumafia reporters and operatives were watching Kuryatnik again. This time near Brighton hotel. Once Bernstein fell in love with one of the prostitutes he and his friends hired. The cardsharp locked his Juliet in a room of a not very good hotel. There he would take a cocktail of cocaine, heroin, and hashish, had sex with the prostitute and from time to time beat his hostage. Her mother, worried about her daughter's whereabouts, called the police. Kuryatnik was arrested, but again he was quickly released.
Marik was put behind bars at the beginning of 2000, but that time for long. On January 19, he arrived to sort things out with Vyacheslav Nikifirov, former deputy minister, and opened fire at the ceiling.
In 2003 Bernstein was gunned down in Moscow, when he was returning playing in a casino.
Soviet show business protected by Taiwanchik
But back to the main character. Gradually Taiwanchik's focus of interest reached beyond playing cards. He began to collect antiques and rare items to ship overseas. Tokhtakhounov mainly shipped his goods to West Germany, to Yefim Laskin (Fima), an influential criminal boss who had settled there. Antiques also went to France to Arkady Gaydamak. Taiwanchik engaged in prohibited transactions with currency and was involved in various frauds. And, of course, he introduced gangsters, underground entrepreneurs, athletes, and actors to each other. Among the latter Tokhtakhounov was quite a prominent person.
In the 1970s Taiwanchik, who was still very young but extremely rich, often went from Moscow to Uzbekistan where he had been born. There he held sumptuous feasts and spent money with both hands, which attracted attention of local law enforcers. In 1972 in Tashkent Tokhtakhounov went to a concert of Sofia Rotaru whose career just started then. The cardsharp was so impressed with her talent that he immediately rented the entire ballroom of Tashkent hotel and invited Rotaru and her band there. That was a private concert. Local authorities quickly found out about the event. Uzbekistan sent a request to Moscow, where Tokhtakhounov spent most of the time, asking to probe into the wealthy man. Almost immediately Taiwanchik was arrested and sentenced for violating the passport regime. However, thanks to his friends, many of whom were influential, Tokhtakhounov was quickly released.
Later, he paid more attention to the Soviet show business. Taiwanchik began to help Rotaru, both giving money and organizing concerts, which in Soviet times was not easy. He could often be seen behind the scenes and at special events for artists. Tokhtakhounov became close friends with singer Iosif Kobzon, who has always gravitated to the representatives of the criminal world. Taiwanchik made friends with Otari Kvantrishvili and Kalina, and knew many other thieves in law. In the early 1980s Kobzon introduced Taiwanchik to Alla Pugacheva who already was a superstar. As a result, Tokhtakhounov for good became a man of show business.
Apart from the above listed artists, who became friends with Alimzhan, among his friends there also were Leo Leshchenko, Vladimir Vinokur, Yuri Antonov, and Yuri Nikolaev, the host of Utrennyaya Pochta show. Taiwanchik married a girl who was also in show business. She was assistant secretary to composer David Tukhmanov. For singers Tokhtakhounov was both a rich friend and an administrator, who organized concerts that brought big money. In 1985 such activities of his bore fruit.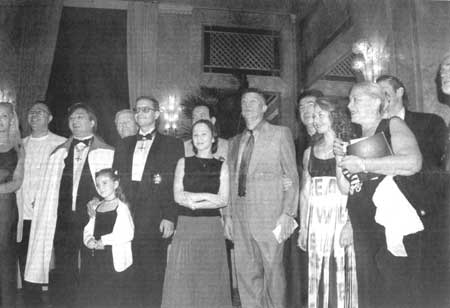 1999. Prince of Wales hotel in Paris. Alimzhan Tokhtakhunov has been conferred the knighthood of Sovereign Imperial Order of Saint Constantine the Great. Fashion designer Vyacheslav Zaytsev, Russian Knight Commander of the Order Sergey Vlasov, popular singer Iosif Kobzon, business owners Mikhail Chernoy and Anzori Aksentiev, figure skater Marina Anissina, ice hockey player Pavel Bure, vice-president of the Olympic Committee of Russia Aleksandr Kozlovsky are all present at the ceremony
That year the nouveau riche Tokhtakhounov again was in the way of the authorities. He was arrested in Sochi and was convicted for parasitism. It was his last conviction. His famous friends stood up for him immediately. Kobzon and Antonov organized a concert for Krasnodar region police top officials, after which they put in a word for Tokhtakhounov. However, this did not help. It turned out that the decision concerning the arrest of Taiwanchik came from Moscow. Then, Sofia Rotaru, already in the status of the first magnitude star, went directly to interior minister Vitaly Fedorchuk, whom she knew personally. After her visit Alimzhan was released and he returned to Moscow.
Soon perestroika began in the Soviet Union, resulting in the emergence of business. Tokhtakhounov headed a cooperative Tau. With the advent of commerce, different gangs began to spring. Taiwanchik also found a common language with the leaders of such groups who then were ordinary bandits. Everybody wants to be friends with a man with a lot of connections. In particular, he has established good relations with leaders of Izmailovskaya, Orekhovskaya and Lyuberetskaya gangs Anton Malevsky, Sergey Timofeyev, and Sergey Aksenov nicknamed Aksen. And also with Sergey Mikhailov nicknamed Mikhas, leader of the Solntsevskaya gang.
Murders in the capital at that time were almost daily routine as gangsters bitterly fought for spheres of influence. It was very easy to get killed if you got involved in an unthreatening quarrel at first glance. Accustomed to the quiet life, Taiwanchik, who never killed anyone, in 1989 chose to go to Germany. Especially because it was the place where he saw endless opportunities for his business.
Weapons, drugs, letters of advice, vodka
In 1989 the Western Group of Forces (WGF) was still in Germany. It did not obey the local authorities, the police could neither enter into its territory, nor to inspect the goods of WGF. Due to internal political chaos the USSR also lost control of this army group. As a result, the Western Group was of interest to all more or less well-known opportunists of the time, including Taiwanchik, Semion Mogilevich, Dmitry Yakubowski, Arcady Gaydamak and etc. Budget allocated huge sums to supply the group. As police found out later, huge sums of money were spent on buying food and cigarettes, which were then smuggled to Moscow.
In Moscow the goods were sold through Iosif Kobzon, Otari Kvantrishvili, and Arsenty Kikalishvili, who later established 21st Century Association. Abroad all the necessary work was done by Boris Nayfeld, Riccardo Fancini, and Rashmiel Brandwein, who founded M & S International for the purpose. In Moscow Otari Kvantrishvili opened its office, M & S Intercenter. Later, M & S took up drug trafficking using the Western Group. Heroin from Afghanistan and Tajikistan was delivered by military transport planes to the territory of the Western Group in Germany, from where it was spread across Europe. Interplacement was established in Paris to launder money earned through M & S. Taiwanchik was directly involved in its emergence. Tokhtakhounov brought together all people interested in such business, namely corrupt generals and officials, businessmen, opportunists, and gangsters.
WGF at that time became one of the largest structures for illegal arms sales. Clients bought MiG planes for several million dollars apiece, APCs for 200-300 thousand dollars, Kalashnikov rifles for 200 dollars and other items. Tokhtakhounov was also involved. Thanks to his efforts, Arcady Gaydamak made quite a fortune in the arms business. Naturally, Taiwanchik also received his fare share. To legalize proceeds from arms deals Gaydamak and Tokhtakhounov founded ICC in the Virgin Islands.
In the early 1990s theft of public money through fake bank letters of advice was an extremely common method of stealing in Russia. Hundreds of millions of dollars were stolen, and again not without Taiwanchik. It was he who introduced con men stealing money to people in the West, who helped launder the money and invest in real estate. In particular, Tokhtakhounov attracted businessman Sergei Gorshkov, who lived in Paris, to this business. He quickly became one of the best specialists in the legalization of letter of advice money and in this capacity he met with many politicians. According to materials of the Interior Ministry Investigative Committee, at one time Gorshkov sponsored novice politician Vladimir Zhirinovsky.
Laundering of funds earned on letters of advice was also done through Trading Unlimited, Inc. established in Antwerp. When the flow of stolen bank funds dried up, the firm was renamed into Kremlin Groups Trading Unlimited. Ricardo Fancini became its president. Brandwein and Nayfeld were tacit partners. In 1992 Kremlin Group emerged, when friends of Taiwanchik Shamil Tarpishchev and Otari Kvantrishvili (shot by a sniper in 1994) created the Russian National Sports Foundation (NSF). President Boris Yeltsin was very fond of tennis, and Tarpishchev was his personal trainer. As a result, he succeeded in urging the head of state to give the NSF unprecedented customs and tax benefits.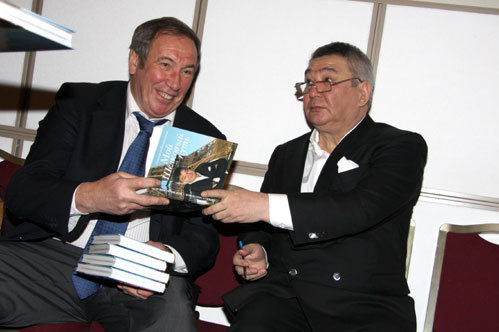 With old buddy Shamil Tarpishev
Taiwanchik quickly introduced Fancini and Co. to Tarpishchev and Co., resulting in the emergence of the most massive and lucrative project of officials, sports personalities, and the Mafia. Kremlin Group imported huge quantities of liquor, including vodka Kremlevskaya, and food products for NSF without paying customs duties. In Russia the product was sold without paying taxes, thus bringing huge profits to the creators of the business. Among those who sold Kremlin Groups products in the Russian Federation there were businesses of Sergey Lisovsky, current member of the Council of Federation. His Premier SV agency actively advertised Kremlin Group products on TV. Taiwanchik became friends with Lisovsky and they keep in touch to this day.
Another project involving Tokhtakhounov was no less ambitious. He introduced his childhood friend Mikhail Cherny to Anton Malevsky, leader of the Izmailovskaya gang. Such merging of business and crime led to Cherny and Malevsky after numerous murders seizing most of the Russian aluminum industry.
In 1991 Yefim Laskin had a conflict with Vyacheslav Ivankov. As a result, the closest associate Yaponchik, kingpin Aleksandr Bor, stabbed Fima. Yaponchik instructed Taiwanchik to represent his interests in Germany. However, Tokhtakhounov was short-lived as Yaponchik's supervisor for Germany. In late 1992 local authorities were fed up with a large number of Russian criminals, and they began to make them leave the country. Taiwanchik was also expelled from Germany. He tried to settle in Israel and even became a citizen of this country (it is not clear how Alimzhan proved having Jewish roots). But Tokhtakhounov quickly got bored in the Promised Land and he went on to live in France. There he immediately drew attention of local security forces.
Saddam Hussein's neighbour
In April 1993 Taiwanchik bought luxury apartments in the Paris elegant 16th arrondissement, the district being popular among French сelebrities, including Christian Dior and Sofia Loren. Saddam Hussein owned a flat in the same district. The prise for the dwelling was 9m euros. French police took heed of the Russian mafioso when he started to redecorate the flat. ICC and Reminvest - shadow companies used by Gaidamak to launder dirty money from arms dealing - paid for the costly redecoration works. Tokhtakounov stated that his occupation was the chairman of the board of Moscow-based City firm when filling in papers to open bank accounts. Gaidamak was the director general of the firm. French police had already suspected him of arms trafficking, money laundering and bribery. The policemen began to probe into Gaidamak's affairs.
The officials summoned him for interrogations. Taiwanchik had to be very cautious in France. Two restaurants that he had bought nominally belonged one - to his friend, the other - to Sergey Gorshkov (by the way, Taiwanchik helped Sergey Lisovsky, another friend of his, to buy a restaurant in Paris in 1994). In 1993-1995 Alimzhan again got down to his favourite business - cardsharping. He visited nearly large gambling houses around the country. At the same time he continued bringing together people in the criminal underworld. With Taiwanchik's help kingpin Aleksey Petrov, who dwelled in France, put Moscow-based Oltes firm (successor of M & S Intercenter) under his control. After Kvantrishvili's death the company became disputed.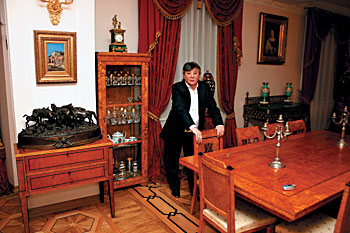 In his Paris home
In 1994 Taiwanchik fix a problem of Sergey Makarov, a businessman. Makarov and his partner Sergey Mazhaev were brokers for French agricultural trade company called Sucden. They helped Sucden to win lucrative contract for food supplies with the government of Russia. As it happens, the conflict arose over $1.5m profit from the deal. Mazhaev was close to Petr Aven, minister of foreign economic ties, and lobbied for the Sucden contract. His role was crucial, Mazhaev claimed, that is why he had to get larger share in the profit. Makarov did not agree and contacted Tokhtakounov. Taiwanchik introduced him to Vyacheslav Ivankov, or Yaponchik.
Threats did not have effect on Mazhaev. On 22 November 1994 two hitmen entered Mazhaev's house in Paris. They came upstairs and rang the bell of his flat. The bulletproof door did not help - the perpetrators pressed the machine gun to the door and fired until the magazine was emptied. The bullets, launched at the same spot, went through the door and reached the goal. French police interrogated Taiwanchik as part of the criminal investigation into Mazhaev's murder. No evidence of his involvement in the murder was found.
Early in 1995, the FBR shared the record of Taiwanchik's telephone call in the USA with French police. Speaking nervously, he said to Sliva (Sliva and Yaponchik were at that time in the United States) that gangster Monya Elson had been arrested in Italy. Sliva, Taiwanchik and Yaponchik did many things together. Elson was famous for bargaining with police and easily betraying his partners. Tokhtakounov was afraid that Elson could testify against him.
Soon the patience of the French police was exhausted. After they received the record, the police began to mop up the country from Russian mob. First they drove out Petrov. Next was Taiwanchik. Due to the fact that there was no evidence of his involvement in the organized crime, the authorities had to find another way to make him leave France. Taiwanchik held the passport of Israel and had the right to stay in France for 3 months. After 3 months he had to leave the country and again cross the border. Tokhtakounov stayed in Paris for more than 120 days. On these grounds the authorities deported him and banned Taiwnchik from entering France. Alimzhan settled down in Monaco, but soon he was forced to leave. This time he filed a lawsuit against French authorities. The court ruled in his favour and he obtained the permission to stay in France.
Olympic gold as Alimzhan's present
Having returned to France, Taiwanchik made less noise - he met with gangsters less regularly and did all the best not to attract the attention of the police. But very soon he obtained residence permit and grew more confident. He invited artists, sportsmen and gangsters of all sorts in Paris. He gave banquets in their honour.
The scope of such banquets was impressive - even for the French. By 1999 the authorities were fed up. Taiwanchik's residence permit was cancelled and Taiwanchik moved to France. However, he hoped to come back one day. The battle for Paris began. It is no secret French officials are as corrupt as their Russian counterparts. Alimzhan decided to use this fact.
Tokhtakounov tried to fix his problems through Didier Gailhaguet, head of French Ice Sports Federation (Fédération française des sports de glace). In 1997 the federation went bankrupt and needed financial help. Taiwanchik promised Gailhaguet to sponsor the federation in exchange for the return of residence permit. At different social meeting Gailhaguet spoke about «remarkable philanthropist Mr Tokhtakounov» who deserved «being helped with the visa». People advised him that he should not accept money from Taiwanchik directly. But in case Taiwanchik helped the federation discreetly, his problem «may be solved».
According to the intelligence services, French sportsmen and representatives of hockey teams received huge donations. At social events all of them «bombarded» French officials with stories about kind and generous Tokhtakounov. Russian-born French ice dancer Marina Anissina was among these sportsmen. It was even suggested that Taiwanchik should be awarded with the Order of Legion of Honour, which would give him residence permit. Convicted in his success, Tokhtakounov decided to make another step towards obtaining residence permit. At the Olympics in Salt Lake City in 2002 he developed the following plan: Russsian judges would help French pair Marina Anissina and Gwendal Peizerat to win the golden medals in ice dancing, whereas French judges would help Russian pair Elena Berezhnaya and Anton Sikharulidze to win golden medals in figure skating. The plan made perfect sense, because there were a lot of French judges and judges from the former Soviet republics among the judges at the Olympics. Taiwanchik contacted his friend Tarpishev, at that time member of the International Olympic Committee. Gailhaguet was also involved in the alleged scam.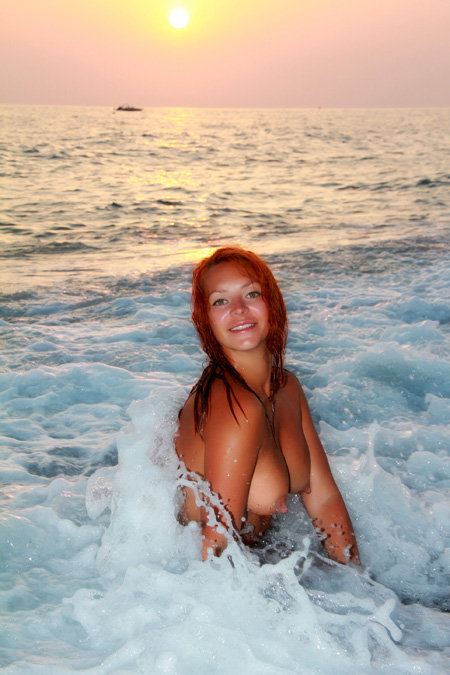 Figure Skating queen Marina Anissina
Shamil Tarpishev had problems with travelling to the Olympics in the USA: American security agencies included him in the list of people affiliated with Russian mafia. He obtained the right to enter the USA when the games were already in full swing. Taiwanchik was looking forward to the end of figure skating competitions. Russian pair Berezhnaya-Sikharulidze won, but it was unclear whether Anissina-Peizerat would win. Taiwanchik could not wait until the end of the competition. He did not risk calling Tarpishev, who had problems with American authorities. He called kingpin Sevaliye Nusuev (killed in Moscow in 2005). Nusuev was head of the Youth Sports Federation. Nusuev was close to Tarpishev and Leobid Tyagachev, president of the Olympic Committee of Russia. «Do not worry! We will make Marina the champion… Yesterday the French helped us in pair skating… Even if she falls, we will make sure she is No.1», Nusuev said. Indeed, the French pair won the golden medals in pair skating.
But Taiwanchik's dreams about coming back to Paris has never fulfilled. His telephone talk with Nusuev was bugged by the Italian police that shared the transcripts of the wiretaps with the USA. In summer 2002 federal jury in Manhattan (Southern District Court in NY) issued 5-point indictment against Alimzhan Tokhtakounov. The charges included conspiracy to commit wire fraud and bribery, wire fraud, sports bribery and a violation of the Travel Act. The USA filed a request for extradition from Italy.
Italian police arrested him at the villa in Forte dei Marmi on 1 August 2002, following the USA request. In January 2003 an appelate court of Venice ordered to extradite Taiwanchik to the USA. It was the moment when Russian authorities interfered. Taiwanchik knew to much to be extradited in the USA. Rome did not want to fall out with Moscow. Italy's highest court overturned his extradition. Italy deported Taiwanchik to Moscow.
Here in Moscow he could do whatever he wanted. He became a co-owner of Evropa casino. He set up a number of restaurants and night clubs, including popular place for metropolitan mobsters - Shokolad restaurant. He has friends among celebrities and stars - he owns Otechestvo production center. He also has passion for arts and is a co-owner of Moscow's Triumph gallery. The office of Ivan Nazarov, the alleged owner of illegal gambling business, was situated at the building of the gallery. His partner in the arts business is Emelyan Zakharov, former business partner of Boris Berezovsky.
Name: Artel LLC
State Registration no.: 1055006336648
Tax Identification no.: 5032133059/503201001
Status: Active since 27Jul2005
Registration body: Odintsovo Moscow R. Tax Insp. Unit of the Federal Tax Service
R11001 Establishment of the company
Registration body: Odintsovo Moscow R. Tax Inspectorate Unit of the Federal Tax Service
State Registration no.: 1055006336648
Date of registration: 27Jul2005
Corporate Data in the Unified State Register of the Body Corporate
Registration body: Odintsovo Moscow R. Tax Insp. Unit of the Federal Tax Service
State Registration no.: 1055006336648
Date of registration: 27Jul2005
Field of activity:
- retail of non-food products
- wholesale of other goods
- trading in the real estate sector
- purchasing and selling land plots
- letting immovable property
- intermediary services in real estate market
- managing immovable property
- marketing
- market and management consultancy
Legal form of the company: Limited Liability Company (OOO)
Adress: building 4-A (former barracks), Polevaya St., Odintsovo, Moscow Region, 143000
Telephone: (8903) 5210391
Individuals acting on behalf of the company:
Aleksandr Grigorievich Sorokin, director general. RF Pass. no.: 4502 394646, issued 23Apr2002 by Khovrino police unit. Home address: 200, building 10/2, Lyapidevskogo Street, Moscow, 123098. Tel.: (8903) 5210391
Founders
Number of:1
Individual. Alimzhan Tursunovich Tokhtakhunov. Assessed contribution: 1400 rub. RF Pass. no.: 4507 000833, issued 27Dec2003 by Passport-and-visa department of the UVD for Moscow. Home address: 18, building 28/35, Novinsky Boulevard, Moscow, 109000.
Individual. Aleksandr Grigorievich Sorokin. Assessed contribution: 2800 rub. RF Pass. no.: 4502 394646, issued 23Apr2002 by Khovrino police unit. Home adress: 200, building 10/2, Lyapidevskogo Street, Moscow, 123098.
Individual. Zakharov Emelyan Vladimirovich. Assessed contribution: 2900 rub. RF Pass. no.: 4598 621481, issued 23Jul1999 by Moscow police unit no.83. Home adress: 29, building 16, Nikitskaya Street, Moscow, 121069.
Individual. Filinov Rafael Faritovich. Assessed contribution: 2900 rub. RF Pass. no.: 4500 468226, issued 23Feb2001 by Moscow police unit no.52 in Moscow Sokolinnaya Gora police station. Home address: 8, building 56, Leningradskoye Highway, Moscow, 129006.
Additional information:
Authorized Capital Stock: 10000 rub.
Establishment of the company
Registration body: Odintsovo Moscow R. Tax Insp. Unit of the Federal Tax Service
State Registration no.: 1055006336648
Date of registration: 27Jul2005
Of couse, Taiwanchik continues bringing together people from his phone book. This small book has once made him a fortune and still brings huge profits for this footballer and sharpie.