2011-09-28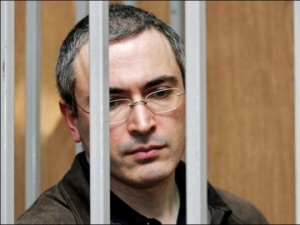 Attached dossier
Name : Mikhail
Surname : Khodorkovsky
Middle name : Borisovich
Post : Former Head Of Yukos
Vyacheslav Shestakov, an influential Slavic kingpin nicknamed Sliva, incurred the wrath of the FSB. The counterintelligence agency spotted his attempt to help Mikhail Khodorkovsky, former head of Yukos. Shestakov has decided to arrange more favourable conditions of confinement for the tycoon. Now if Sliva returns to Russia, he would be arrested.
A Russian intelligence services insider told Rumafia, that it was only by chance that the security agency staff found out about Sliva's determination to help Khodorkovsky. They tapped the phones of influential crime bosses, including gangsters responsible for supporting those in prison. Suddenly the investigators registered several calls from abroad. The caller contacted thieves in law and asked them about the situation in colony-7 in the city of Segezh. It is the colony where Mikhail Khodorkovsky is serving his sentence. It turned out that kingpin Vyacheslav Shestakov was the one who was calling. In particular, he called his protégé, Vladimir Ozersky, thief in law nicknamed Zuzya.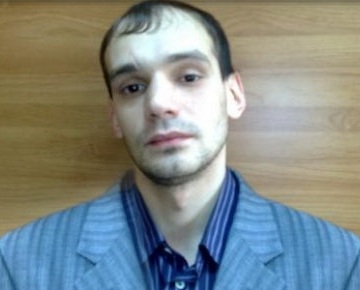 Thief in law Vladimir Ozersky, nicknamed Zuzya
Zuzya was crowned on the recommendation of Sliva in November 2008 by Aslan Usoyan a.k.a.Grandpa Khassan and Vyacheslav Ivankov a.k.a. Yaponchik in a Moscow night club Chocolate. Soon, Ozersky was convicted of robbery and use of forged documents. He served his sentence in colony-7 in Senezh. When in May 2011 he was released, he immediately got in touch with Sliva and several other thieves in law. Zuzya told them how he was forced to join discipline section in the colony so that to improve relations with the administration and other prisoners. Among criminals such an act always entails deprivation of the title of thief in law, but in the case of Zyuzya criminal generals took no measures for some reason. Sliva took much trouble for the situation to end this way. In July 2011 at Vnukovo airport the police arrested Ozersky for carrying drugs.
Sliva contacted him and directly asked to use all connections in colony-7 so that to make incarceration conditions more favourable for Khodorkovsky, that is so that other convicts did not threaten the oligarch, but helped him, and the personnel treated him with respect, etc. Shestakov addressed a number of influential thieves in law with a similar request.
FSB staff is absolutely certain that it is the prerogative of their office to determine the conditions Khodorkovsky would be serving his sentence in. They were extremely annoyed with the emergence of so to say a competitor. As a result, it was decided that as soon as he returned to Russia, he would be arrested on any charges. Most likely, he would face drug possession. However, in recent years Shestakov has not come to Moscow that often. He prefers to live in Europe, mainly in Austria. From time to time Sliva also comes to Latvia, where he has real estate.
The motives that make Sliva want to help the oligarch are clear for special services. According to collected data, people close to Khodorkovsky, who live abroad, are generous when it comes to rendering assistance to the former head of Yukos. They addressed Shestakov with a request to make the tycoon's life in prison as comfortable as possible. For the service they offered Sliva a large sum of money.
Vyacheslav Nikolayevich Shestakov began his criminal career in 1974, when at seventeen he received his first sentence for hooliganism. Then Sliva was behind bars three more times on various charges and by the end of the 1980s became a respected man in the underworld world. According to investigators, it was Shestakov, Lazar and Vorona who set up Luberetskaya criminal group. He also cooperated with Anton Malevsky, leader of the Izmailovo-golyanovskaya criminal group.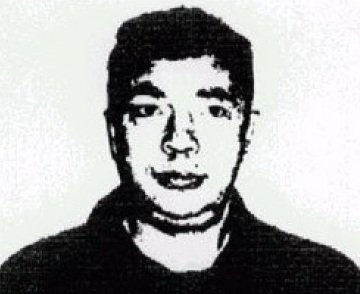 Thief in law Vyacheslav Shestakov, nicknamed Sliva
In 1991 Shestakov got annoyed with three Azeri traders and shot them, for which he was sentenced to12 years in a high-security prison. But even behind bars he continued to misbehave. He refused to work and constantly put up a fight. In the end, thieves in law crowned Sliva and he was transferred to a colony near the village of Bely Yar in Tomsk region that is considered to be one of the toughest in Russia. But Shestakov has always been a pro in what comes to securing a comfortable life in prison. He developed friendly relations with other inmates and the staff. As a result, he had a separate cell with a TV set and other household amenities, and then the colony staff began to ... let him free to make visits. As security services noted, Sliva did not waste his days out of the colony and he could be seen at gangster gatherings in Tyumen, Sverdlovsk region, and other parts of the country. Then, on petition from the corrective facility the kingpin was transferred to a free settlement. In 1996 he was allowed to go to Moscow for medical treatment. Sliva never returned. He sent some medical examination form certifying that he had cancer of the bladder and that he was about to parish, so he did not return to spend the remaining time in prison. It is noteworthy that the colony staff turned a blind eye to all that.
Only when Moscow region RUBOP spotted Sliva in Lyubertsy to their surprise, they initiated proceedings against Sliva under Article 314 (evasion from serving the sentence).
In 2000 Shestakov was arrested in the Czech Republic and extradited to Moscow. But soon he was freed again. Luberetskiy court dismissed prosecution of Sliva in connection with an amnesty in honour of the 55th anniversary of Victory in Great Patriotic War (for the court decision, please visit rumafia.com).
Recently, Shestakov is an influential man in the criminal world and is considered to be one of the leaders of the Slavic criminal clans.