2011-10-12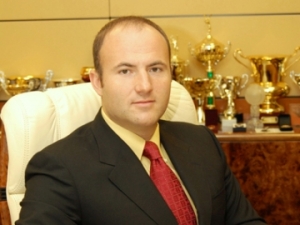 Attached dossier
Name : Pavel
Surname : Fuks
Middle name : Yakovlevich
Post : Chairman of the Board of Directors of MosCityGroup
Techinvest, which is building a skyscraper called Eurasia Tower for Moscow City business area project, filed for bankruptcy to the Moscow Arbitration Court.
Techinvest JSC was established by a developer holding MosCityGroup (MCG) owned by Paul Fuchs and Eurasia Group which belongs to Mukhtar Ablyazov, the former owner of Kazakhstan BTA Bank. Later Eurasia sold its stake to MCG. In June 2008 Techinvest took out a 12.5 billion rubles loan from Sberbank for five years to spend the sum on the construction of the tower.
Before the crisis, Techinvest invested about 4 billion rubles in the skyscraper, after which the construction was frozen. In March 2011 Sberbank appealed to arbitration court demanding to collect from the developer mortgaged property worth $ 5.2 billion rubles, since as of February 2010 the borrower defaulted on its obligations under the contract. In early September the court suspended the proceedings on the suit until completion of market valuation of the skyscraper.
According The Russian Mafia web-site (rumafia.com), Nafta Moscow owned by Suleiman Kerimov bought out the loan obligations from Sberbank. Nafta may resell the object to entities controlled by Bin owned by Mikhail Gutseriev and Mikail Shishkhanov.
The total area of the ​​75-storey Eurasia Tower will reach 214 000 square metres. The skyscraper will include Class A office space, apartments, a shopping mall, restaurants, cafes, and an underground parking space. Experts estimate that total investment in the project exceeds $ 700 million. At the moment construction works reaches as high as floor 50.