As part of our project for the upcoming World Cup in Qatar, the VChK-OGPU telegram channel and Rucriminal.info continue to talk about the heroes of the football fields.
The attacking midfielder of the USSR national team Valery Voronin was called the "Russian Alain Delon". For external resemblance, charm. And the most authoritative experts, print publications included a chic midfielder in the list of the symbolic team of the world, in the top ten best football players in Europe ...
He shone in the USSR national team from 1960 to 1968. He took the "silver" European Championship in 1964. In the domestic arena, twice the national champion with Torpedo, took the USSR Cup. And during the world championship in England (1966), he skillfully designed the attacks of partners in the middle of the field. He died at the age of 44, in the 84th.
WORKED BY CAR
- In Torpedo, Valerka was a privileged person, - says Voronin's partner in Torpedo, goalkeeper Anzor Kavazashvili. - We loved him very much - for his immeasurable kindness, prudence, calmness, warmth of soul. And he is a football player, many know, from God. Absolutely not a conflict guy, and very smart. Voronin was in great demand, both at home and in away matches of the Torpedo team. Fans literally tore him to pieces, continuously inviting him to share the company with them. Alas, he managed to spoil the increased attention. Endless trips to restaurants broke the unique master and person.
- The national team was preparing for the qualifying match with the Hungarians, - the goalkeeper continues the story. - We lived in Veshnyaki, on the territory of the central Komsomol school. Many internees from all over the world, young people, found shelter there. There were also foreign students. Unfortunately, the players gave free rein to themselves there, cleared up a bit. Poor coach Mikhail Yakushin literally scurried from one corner of the vast territory to another in search of players who had gone on a spree.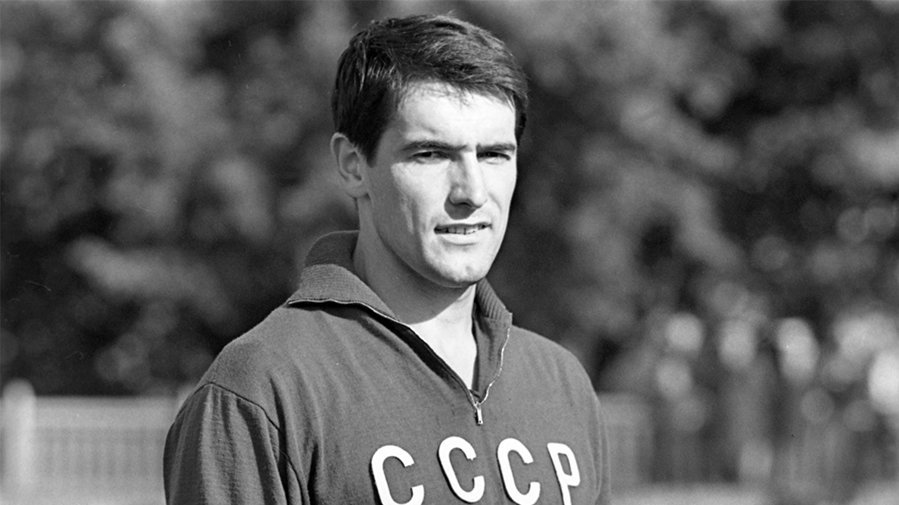 Voronin got acquainted with a company of Czechs, there were also pretty girls in it. Suddenly they inform Valery that they are being taken away early in the morning on an excursion to Kolomna. Voronin went with them. But it would be fine on the bus - on a private car. And therein lay a great tragedy. Meanwhile, just a couple of days later, the Soviet team had the mentioned game with the Hungarians.
Our whole team is in shock: Voronin crashed. He was in a state of clinical death. And here's what happened. The player literally fell asleep at the wheel of his car, she moved into the oncoming lane, and a huge loaded KAMAZ crashed into the player's passenger car. Valera's car is in disarray. Well, the traffic cops who arrived at the scene of the accident quickly identified the victim and promptly called an ambulance.
- Imagine, Voronin was returned from the other world, reanimated, - recalls Kavazashvili. - The face of our universal favorite is twisted beyond recognition, his nose is broken in several places, his lips are strongly displaced, he also received a concussion. In general, do not recognize the person. However, after some time, Valerka was brought to his senses, he himself was desperately fighting not only for his life, but also for a return to big football. The midfielder was treated for a long time, they even resorted to plastic surgery.
Already a year after the seemingly terrible, irreparable disaster, Voronin played for the ZIL production team.
- He played decently, and soon he was returned to the main team of Torpedo. Fiction! The whole team worked for him, in the sense that they tried to take care of him, like a baby. Nurtured, got the best and rare medicines, one might say, nursed the whole world. But he deserved such an attitude, an amazing guy, I have already said and explained why I think so. After the accident, his legs were also broken, they sewed him up. Restored almost completely, returning to a full life.
DEATH STRIKE MUG
Somewhere in the season, Voronin played well for his native Torpedo, but a little later he was again drawn to drinking.
Even before that accident, Izvestia published a critical article about Voronin under the heading "Come to your senses, Valery." It's easy to guess what it's about. The moral is this: they say that Voronin's partner Kavazashvili condemns the leading midfielder for violations of the sports regime, and so on. I could not speak about Valera in public, in the press, nevertheless, I respected him very much, I loved him.
- But then Voronin really drank himself, - Anzor Amberkovich states with sadness, annoyance and pain in his voice. - They began to withdraw him from the Torpedo. Valera has already begun to go to the apartments of acquaintances and friends in search of alcohol, asking for a loan. He was still paid his salary, but almost every penny was given to his wife, Valentina. It is clear why: to save Valerka from temptation. Didn't save...
Tragedy has already guarded the outstanding master of football. The player went to the so-called "piece of iron" - a beer house on Velozavodskaya Street, not far from the Avtozavodskaya metro station. There, a man unknown to Voronin was sipping beer at a table. Nearby, untouched, was the second mug. The football player reached for her, began to drink. And ... received a crushing blow to the head with a mug. This is how the great football player Voronin died. The killer of the player has not been found so far.
- But he is a clever one, - Anzor laments. -For some reason, some people consider athletes narrow-minded, uneducated. In my opinion, in vain. Voronin has a clear mind, an excellent memory. He, while still a player, published wonderful articles in the weekly "Football", fans, experts read them. I will say more: Valera was even quoted for the position of editor-in-chief of this weekly, of course, at the end of his football career. Knowledgeable people said that Voronin also had the post of Minister of Sports. He was reputed to be amazingly erudite and intellectual. They talked to him on all topics: from football to art, politics, social problems. He was fluent in, for example, English. I still hurt.
ADVENTURES OF THE SAGITTARIUS
A little more about Streltsov, Voronin's partner. Eduard, unlike Voronin, did not manage to play at any world championship.
- Alas, I managed to play with Edik only when he returned from prison, and even then not immediately, - says Anzor Amberkovich. - Streltsov first played for the construction management team in the championship of the plant. Matches were played on the cinder field on East Street. And the people went visibly-invisibly, sometimes more than other matches of the major league championship. So madly and devotedly loved this master.
And, if someone played a paired center with Streltsov, then this lucky one never remained on a "dry ration". Sagittarius handed out such amazing passes with his heels that his partners had only to substitute their feet so that the ball flew into the wrong goal.
Eduard Anatolyevich's character is conducive to communication. It is no coincidence that young Torpedo players literally followed him in a string, consulting with the maestro on many issues, including everyday ones.
- At the base in Myachikovo, in his free time from training, the same Misha Gershkovich, playing the guitar, could casually ask Edik about that unpleasant story, - the goalkeeper continues the story. - Like, what, after all, happened on that fateful day? Is it true that he was raped? Edik cut off these conversations in the bud: "There is nothing to do, is there really no more topics for conversation," Streltsov chided his interlocutors with reproach in his voice.
And all attempts to talk "about it" came to naught. But I'm personally sure that Edik could not do this. Do you know why? Even if he drank, he did not force anyone to do anything - such a character. What kind of rape are you talking about?
True, after returning from places of detention in Streltsovo, no, no, yes, aggression was visible. Apparently, he was very deeply offended because of that injustice. Is it impossible to understand, to feel a person? At times he was pensive, even gloomy, but there was no outright rudeness from Edik.
In 1965, Streltsov was first released with the team abroad for a pre-season training camp. Under the responsibility of Arkady Volsky, secretary of the ZIL party organization. Anzor Kavazashvili "looked after Streltsov in a foreign land. They were even settled in the same hotel room in Adelaide, Australia, where the team gathered. There was a nightclub next to the hotel. Life was in full swing, there are a lot of pretty girls around, and Russian-speaking, mostly natives of Ukraine.
- How do you look after such a "lump"? As soon as he wants to leave, you still can't keep it, - Anzor Amberkovich smiles. - Then I fell asleep. I was awakened by a sharp knock on the door of the hotel room at about two in the morning. "Where is Edik?" - someone from the management barked. "Where, where, sleeping," I answer. We turn on the light - there is no Edik. "Where are you gone? Find!" At this moment there is noise in the hallway. Streltsov, Shcherbakov and Ukrainian girls are coming. Coaches immediately to the guys, what's the matter? They drank Coca-Cola, talked to the girls, everything, "said Streltsov, as he snapped.
The girls stood up for our players: they say that they are to blame for everything, they slightly detained the players, they had not seen their compatriots for a long time. That ended the incident. True, for the first time I was severely reprimanded by the Komsomol line. However, they decided not to inform anyone about Streltsov's absence from Moscow ...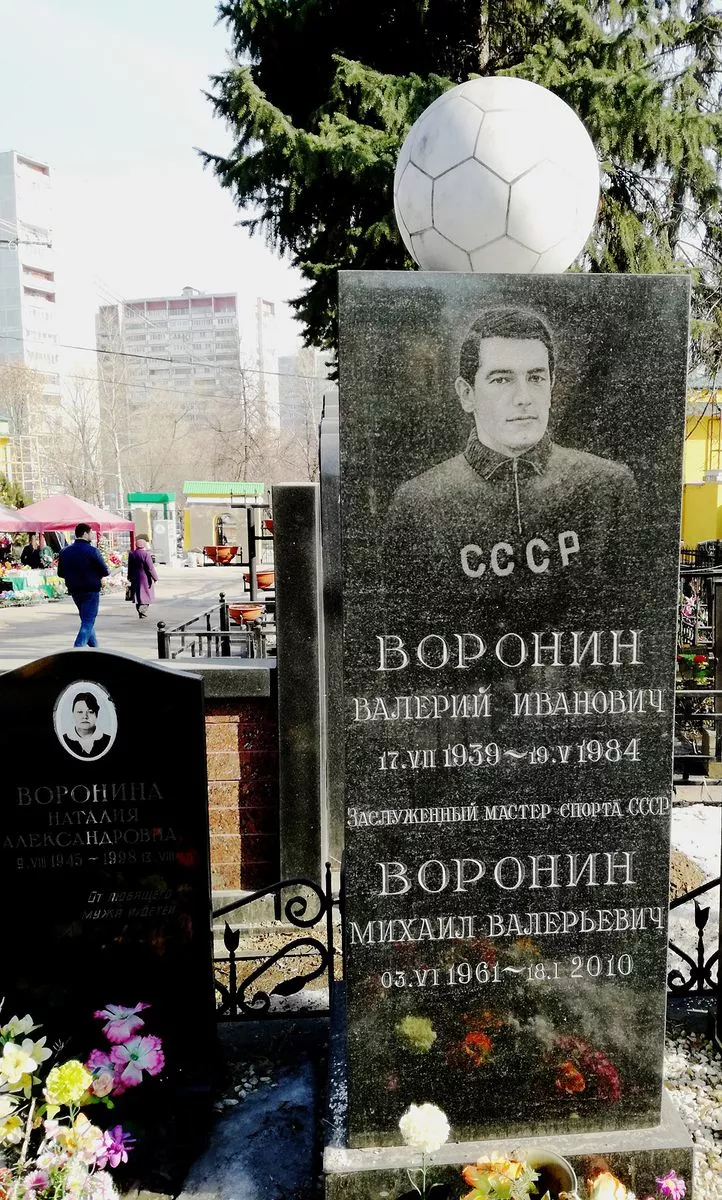 Alexey Matveev
Source: www.rucriminal.info