The editors of the telegram channel of the Cheka-OGPU and Rucriminal.info continue to talk about the former high-ranking employee of the State Prosecutor General of the Russian Federation Vitaly Viktorovich Chistyakov. In the last publication, we talked about the very strange hobbies of a retired law enforcement officer. As his wife Elena Rvevetskaya told us, Chistyakov is an ardent admirer of Nazi Germany, eats from SS plates, forks and knives with SS symbols, sabers, knives, trunks, ammunition and SS awards, helmets and books with SS symbols, Hitler figurines are placed throughout the house ". And this despite the fact that Chistyakov can often be found in the company of Vladimir Shamanov, with whom they are friends.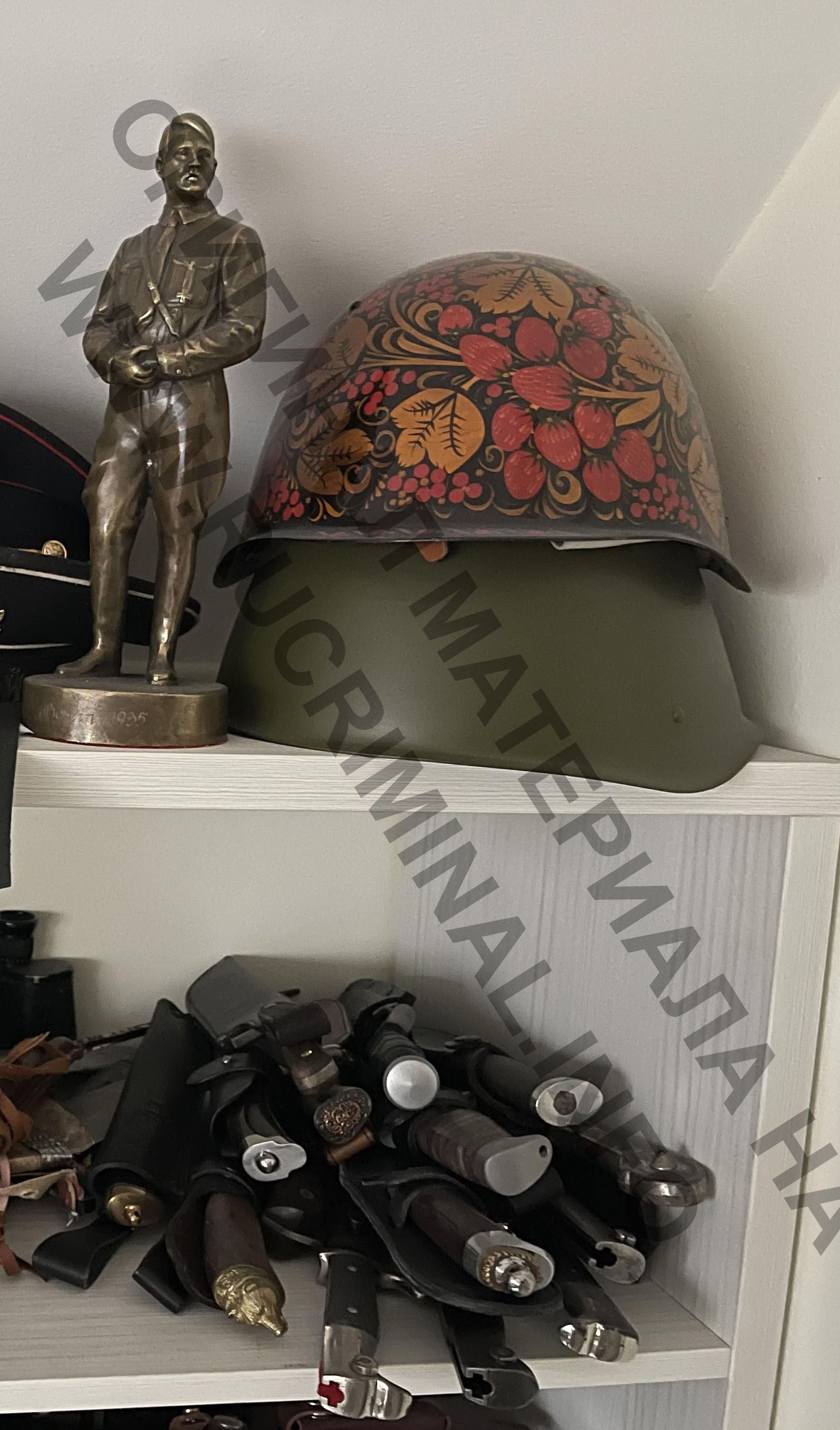 Rucrimial.info publishes the second appeal of Rvetskaya.
"In continuation of the previously sent appeal, I ask the bodies of the Prosecutor General's Office to protect me, Elena Yuryevna Rvevetskaya, and my children Petr Rvevetskaya and Elizaveta Rvevetskaya, from the unlawful actions of their father, Vitaliy Viktorovich Chistyakov, who, having deceived justice in court in the case of divorce and division of property , took away all my property before marriage with him from me and the children, is currently collecting falsified evidence and false witnesses, plans to cheat justice again in order to deprive me of cohabitation with children, the right of motherhood and take my children away. Chistyakov is trying to prove that my frivolity is probably in the guardianship authorities, on the fact of which I can report that at the moment, having lost his financial support and child support agreed with him in the amount of 2000 euros per month, I signed an agreement with a foreign magazine and work there in as a model and casting director, there is absolutely no frivolity in it, it is an honest job in which I have experience, like any other job that allows me to support my family. Previously, I lived in Europe and worked as an international model, which is evidenced by pictures in fashion and beauty magazines, and numerous contracts with global modeling agencies.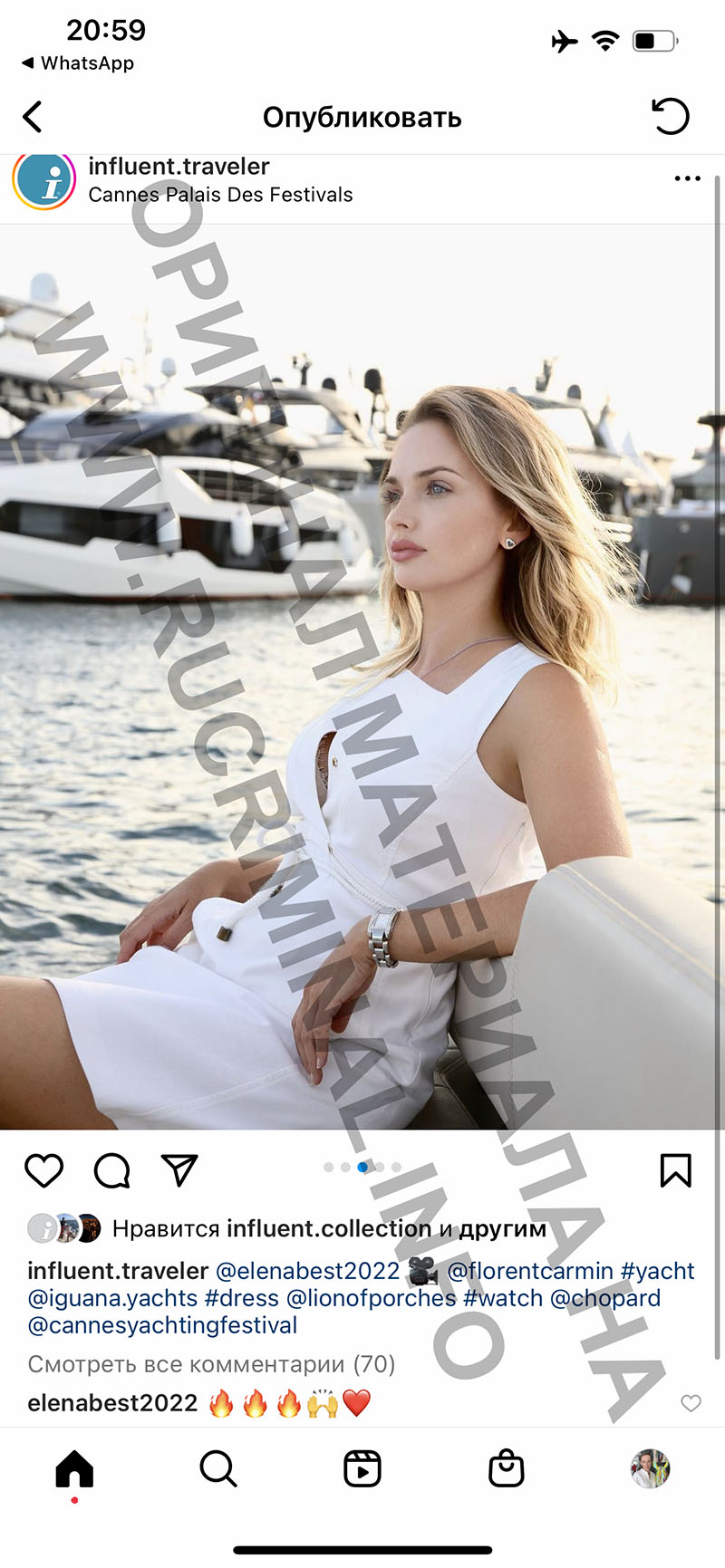 Our children want to live with their mother in Europe, I am ready to make a conference call or shoot and send you a video in which the children themselves will say about it. Moreover, on January 10, 2022, Chistyakov, in correspondence with me in the WhatsApp chat, abandoned the children and transferred them completely under my responsibility and he is no longer interested in their fate, this correspondence has been preserved and can be provided. After that, he sent a notarized consent for the children to live with their mother in Spain. Thanks to this, the children are residents of Spain, citizens of the United States and the Russian Federation, live in an apartment with 3 bedrooms, each child has his own room, go to school and lead a healthy lifestyle, attend educational circles. In recent days, suspicious people have been roaming near my house with a phone in their hands, filming and photographing the apartment where we live with children, ringing the doorbell, and I am afraid that he will steal the children by hiring his friends of the Russian Airborne Forces from a nearby city having real estate there, without having the opportunity to come to Spain. Chistyakov was denied a Spanish visa, as a criminal case was opened against him on the fact of beatings and death threats in Spain and he was put on the wanted list by the police in order to stand trial. Moreover, as it turned out in a conversation with the children, at the moment when I was in the hospital of the Federal State Budgetary Institution "National Medical and Surgical Center. Pirogov of the Ministry of Health of the Russian Federation for an operation from 12/13/2021 to 12/20/2021, Chistyakov was alone in the house with children, he sent me a photo with our daughter Elizaveta Rvevetskaya in his bed, although the child has his own bed and children's room. I asked my daughter what you were doing in bed and she told me that her father touched her genitals and showed her his genitals in the shower. After that, the child does not allow touching his genitals, just to wash them or check if everything is in order with intimate health. On December 25, 2021, the daughter asked to leave her father for Spain. I fear for the life and health of my children if the children end up in the hands of Chistyakov, especially given his regular chronic alcohol abuse, when he simply does not control himself and does not remember in the morning what happened the evening before. As well as his passion for firearms and other weapons and possession of them in an inappropriate way. When Chistyakov insulted and humiliated me in front of the children, our son suggested that I take my father's saber from the 3rd floor of our house, which was freely available there, and cut off his head, after which I said that it's impossible with parents and a person's life is in the hands of the Lord God, the 8-year-old son replied that he could do it himself in order to protect me, his mother, from the insults and beatings of his father. Taking into account the circumstances, I made the decision to protect myself and the children and leave the country on pain of physical harm and death, promised to me by my husband.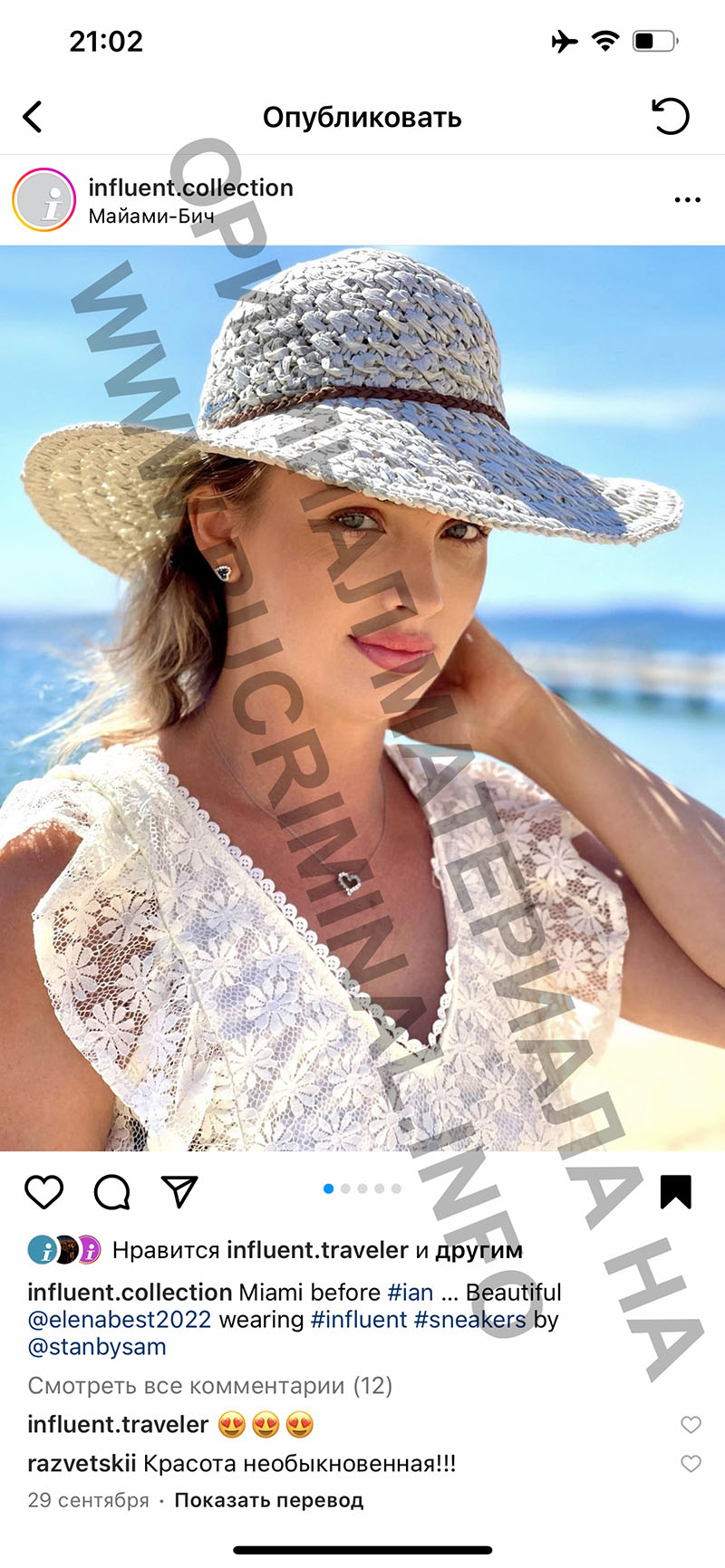 09/03/2022 from my former representative Kostin D.M. in court in the case of a divorce from Chistyakov V.V., I received a message from the WhatsApp chat that Chistyakov probably filed an application with the Department of the Ministry of Internal Affairs for Migration in Moscow to deprive me of Russian citizenship, intentionally without indicating my contact details, namely the registration address, phone number and e-mail address, which of course the attacker has. I believe that the reason was the fact that I had Ukrainian citizenship, in fact, after the annexation of Crimea by the Russian Federation, I received Russian citizenship, being the owner of real estate in Crimea. And also to my previous German citizenship, for which I registered my property in Moscow before marrying Chistyakov, which he took away from me and already re-registered for himself by fraudulently bribery and threats to my representative. In the initial appeal, I said and I want to repeat that Chistyakov forbade me, under the threat of death and physical violence, to declare to law enforcement agencies that I have a different citizenship, fearing dismissal from the Prosecutor General's Office.
On September 20, 2022, my new lawyer managed to get access to the case of divorce, alimony and division of property No. 02-3638/2022 in the Zamoskvoretsky court. The case was not filed, although the court website indicated that the case had been in the archive since 09/06/2022. The court ruling regarding alimony indicated that 1/3 of all income of V.V. Will be paid as child support. The official income is the pension of an employee of the prosecutor's office, I know. It is also known that my apartment and parking space, which belonged to me before marriage with him, which he fraudulently re-registered as his property with the help of citizen Pereskokova, he is already renting out for 120,000 rubles. per month. Dear prosecution authorities, help me determine the amount of all the income of this person, who, during our cohabitation, was regularly brought cash in foreign currency for several 10 thousandth packs and also in rubles, various people whom he helped in resolving various issues in litigation in their favor, using connections in the prosecutor's office. He also satisfied requests for the appointment of his acquaintances to positions in the prosecutor's office. Moreover, his last verbal statement was that Chistyakov earns 2,000,000 R. monthly, by lobbying contracts for the rental of special equipment for the construction of state roads. Order in the company "VAD", having friendly relations with V.P. Perevalov. This company has many contractors, and Chistyakov's lobbying, for which he received payment in cash, including from Baranov A.A. not officially and without paying taxes to the State. The treasury from these incomes consisted in the fact that the VAD company, according to Chistyakov, delayed, or even did not pay at all to its contractor companies for the work performed by them and their equipment, and Chistyakov personally guaranteed timely payment to the contractors, in exchange for the gratitude expressed in large amounts of cash. Some documents and correspondence are available as evidence of Chistyakov's illegal income. That is why he threatens me with death at the hands of Chechens or other persons on his order, so that this information does not reach the anti-corruption structures in any way. His fearlessness is explained by his numerous connections in the Ministry of Internal Affairs, Gen. The Prosecutor's Office, the FSB, the Federal Tax Service and other structures. All materials are in a reliable source, therefore, if something happens to me, please blame V.V. Chistyakov for this. And all supporting documents will be immediately sent to their destination."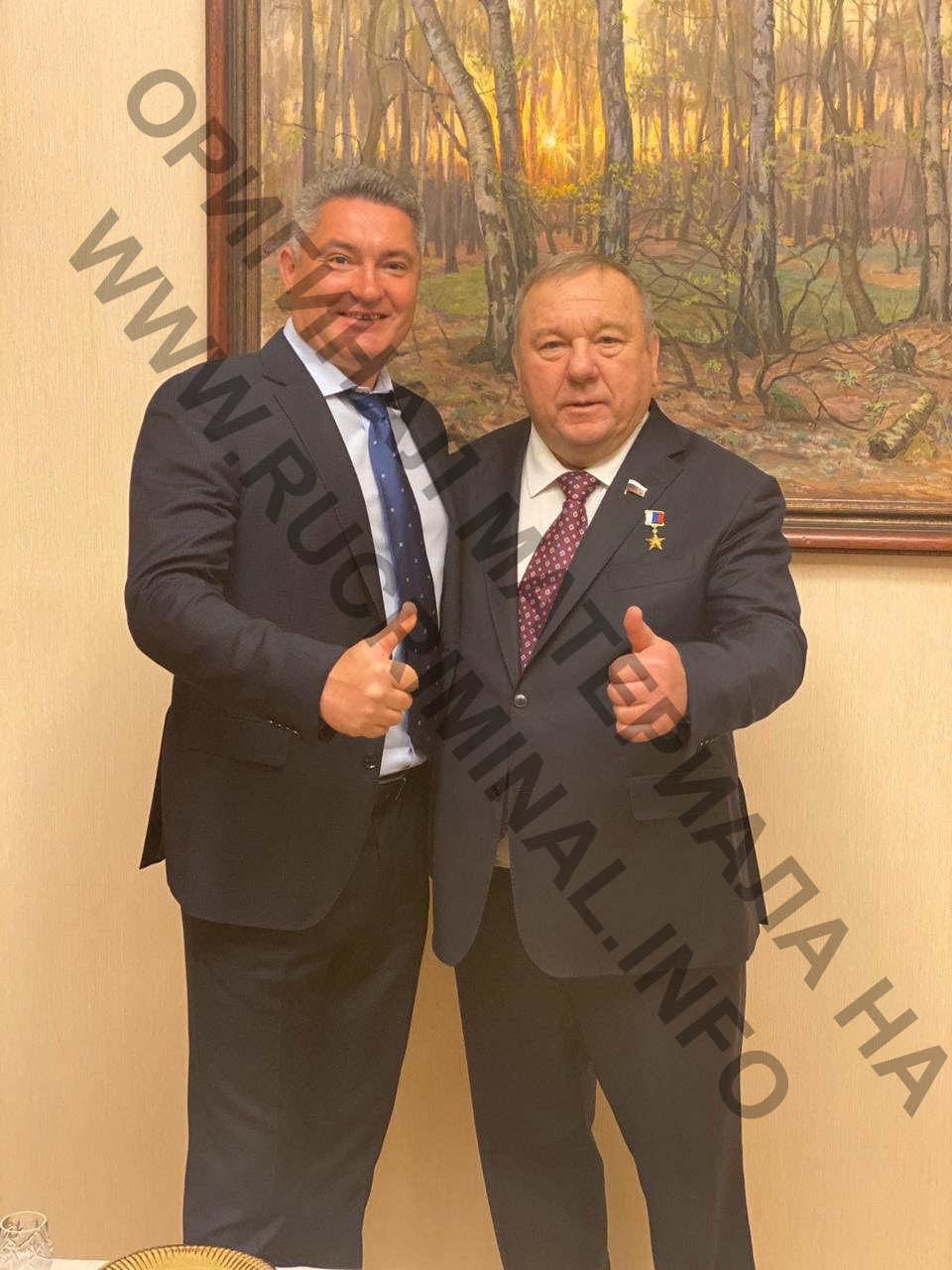 Joseph Trostinsky
To be continued
Source: www.rucriminal.info