As it became known to Rucriminal.info, in the Altai Republic a sentence was passed on someone previously beyond the reach of law enforcement agencies - Vadim Derevyagin, the former head of the Migration Department of the Ministry of Internal Affairs for the Altai Republic.
Vadim Derevyagin is an honorary citizen of the Altai Republic, an authoritative official. During his service in the Altai Territory and the Altai Republic, he established stable connections in all government bodies, including the central office of the Russian Ministry of Internal Affairs. He raised two sons: in 2020, he lobbied for the appointment of his "talented" eldest son, Yuri, to the post of deputy chief of police for operational work of the republican Ministry of Internal Affairs.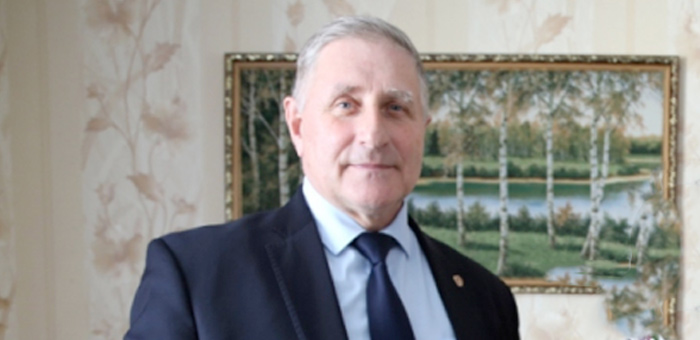 The youngest son, Alexander, was awarded the position of prosecutor of the Shebalinsky district.
Without wasting any time, Derevyagin decided that the migrants would build a house for him, and he would help them with the documents. While the father was sunbathing at sea, the eldest son, Yuri, acted as construction control, checking the quality of construction work performed by migrants.
However, belief in his inaccessibility brought Derevyagin to the dock. During the trial, Derevyagin almost openly declared his connections in Moscow and that everything would be decided in his favor. At the same time, he delayed the trial, repeatedly going to the hospital, where on-site hearings were held. At the same time, the eldest son Yuri, taking advantage of the moment, tried to put pressure on witnesses in the criminal case, deciding the issue of deportation of migrants (bribe givers) - direct witnesses to the prosecution, and also trying to negotiate with the court and the prosecutor's office to delay the process.
But everything is in vain. The latter, relying on a close family friend, Yuri Valyaev, deputy chairman of the Federation Council Committee on Defense and Security, who throughout his life supported and helped the Derevyagin family in solving difficult situations, did not have the desired result. The influential friend was unable to resolve this issue.
As a result, Vadim Derevyagin was taken into custody in the courtroom and sentenced to 7 years and 1 month in prison to be served in a maximum security colony, where another close friend, Robert Paltaller, the former first deputy head of the Altai Republic, is already waiting for him.
In this fascinating story, a couple more high-profile names could be heard, but for now we'll stop there, since the verdict has not entered into legal force, and the children of the valiant official continue to work for the good of the state.
The first thing they did was throw away on Avito a house built by migrants for just 30 million rubles, but that's another story...
Yuri Prokov
To be continued
Source: www.rucriminal.info