The death of Anton Cherepennikov, who was the "brain" of Citadel, IKS-Holding, which supplied equipment to SORM and GosSOPKA, is becoming increasingly mysterious. As the VChK-OGPU telegram channel found out, the exact cause of Cherepennikov's death has not yet been established. But the person who introduced himself as his personal doctor was not one. When Cherepennikov became ill, he was not even able to carry out resuscitation measures on him. Moreover, this "doctor" made Cherepennikov xenon dependent and the businessman consumed gas on a gigantic scale.
This is one of Cherepennikov's last photographs; it was taken on July 19, 2023, while the businessman and his wife were vacationing in Turkey. The day before, July 18, he dived unsuccessfully into the water and broke his humeral head. In Turkey, he was given an x-ray, which showed a fracture, but was only recommended to wear a bandage and take anti-inflammatory drugs. Already on July 20, Cherepennikov unexpectedly announced to his wife that he urgently needed to fly to Moscow, since some very important meeting had "formed".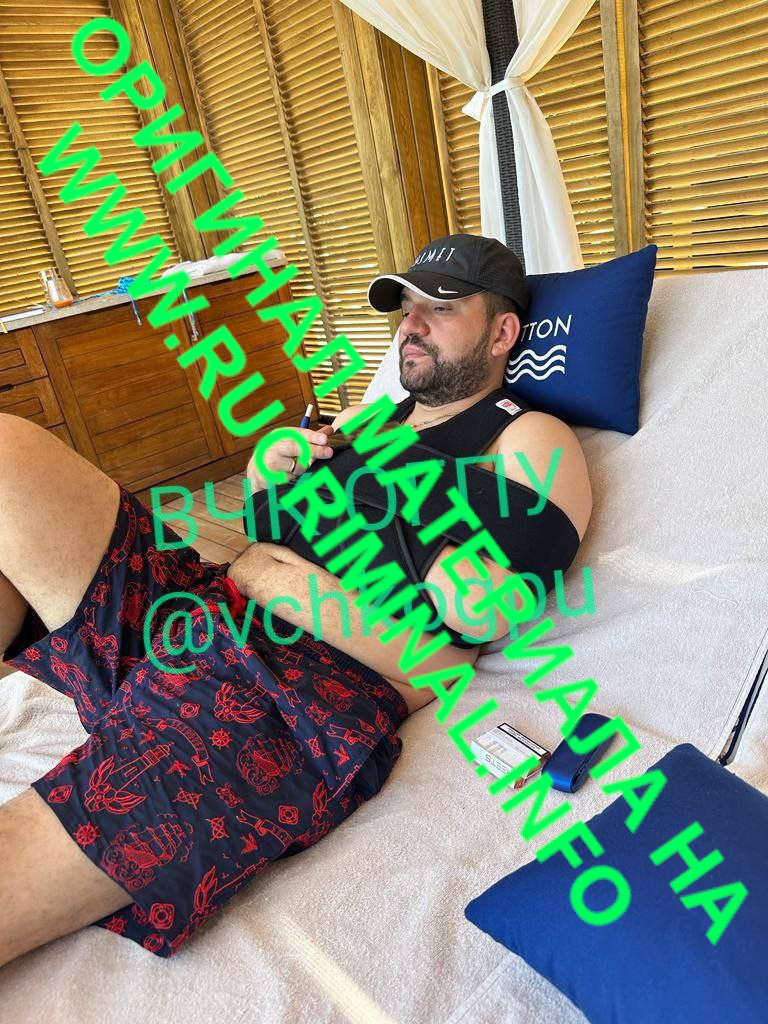 From the airport Cherepennikov went to a private clinic in the west of Moscow, where he always received treatment. There he was given a CT scan and was told that he might have to undergo surgery. However, Cherepennikov behaved very nervously and actually "ran away" from the doctors, saying that he had a very important meeting, and then some "procedures". It is not yet clear whether this meeting took place, but soon Cherepennikov showed up at the office on Michurinsky Prospekt. And then there appeared a man whom he called "personal doctor." However, as the Cheka-OGPU found out, this man was never a doctor and did not have a medical education. This is just an acquaintance of Cherepennikov, who had the opportunity to obtain xenon and helped the businessman use this gas as a procedure for all diseases. At the same time, he made Cherepennikov xenon-dependent. The entrepreneur constantly used this gas, and sometimes organized real "marathons" for a day or two, without parting with the cylinder.
Sources believe that Cherepennikov could have been "dragged" from Turkey to Moscow precisely under the pretext of using xenon.
Further, in the office on Michurinsky, another "xenon marathon" began, during which Cherepennikov began to choke. However, the "doctor" failed to carry out resuscitation measures and by the time the ambulance arrived, Cherepennikov was dead.
It is also known that Cherepennikova himself, or at the suggestion of someone else, took an incredible amount of drugs. He was treated immediately for…..six chronic diseases and took a whole "armful" of drops, tablets, etc.
At the end of last month, official media reported the appointment of Alexey Belov as general director of IKS Holding. Belov was introduced as a deputy to the founder of the holding, Anton Cherepennikov.
The businessman was only 40 years old. In 2024, he planned to enter an IPO; the investment value of X Holding was estimated at 300 billion rubles. It is not surprising that Cherepennikov's death caused a real shock to everyone who knew him.
Official media write their articles based on press releases provided by companies. This allows you to mislead market participants and ordinary readers. And only a careful comparison of facts allows us to identify contradictions that may be an attempt to hide a serious crime.
Alexey Belov still has not become the general director of X Holding LLC, although on November 1 he was listed as the head of one of the company's founders - XK X LLC, created in June 2022. Now the general director of this company is again Anton Cherepennikov, who is also founder, whose share belongs to the trustee Alexey Shelobokov, appointed as a notary conducting the inheritance case.
X Holding also created a management council, which, in addition to Shelobokov, included top managers of KNS Group and Bureau 1440 Artem Ikoev and Sergei Stolyarov. Until 2022, Alexey Shelobokov was a co-founder of these companies; now he heads Bureau 1440 and Yadro Group of Companies.
According to official information, the owner of X Holding in 2020-2021. there was the Yuesem Telecom company of the oligarch Alisher Usmanov. In January 2022, Anton Cherepennikov allegedly bought out the holding, but the cost of the transaction was not disclosed, which cast doubt on its completion.
If Cherepennikov bought out X Holding, then he should have had assets worth tens of billions of dollars, and information from open sources at the time of the businessman's death indicated that in 2020 the value of Anton Cherepennikov's companies was estimated at 231 billion rubles owned by his shares amounted to 30 billion rubles; at the end of 2022, these amounts were 44 million rubles. and 22 million rubles. respectively.
LLC "X Holding" during 2022 withdrew from the capital of the companies "KNS Group", "Bureau 1440", "GK Yadro", "Citadel", "Unified Factor", "Pikta", "Kryptonite" in 2023 - from Garda Technologies, Bastion LLC and Techargos LLC. It turns out that Anton Cherepennikov bought the company from the oligarch Usmanov, and then began to be released from its assets. This seems illogical.
For example, KNS Group LLC with revenue in 2022 of 66 billion rubles. and profit of 7.2 billion rubles. until November last year it belonged to X Holding LLC, Alexander Bakulin, Artem Ikoev, Sergei Stolyarov and Alexey Shelobokov. That is, they were partners of Anton Cherepennikov.
Alexey Shelobokov was the founder of GC Yadro LLC back in 2016. In 2019, Forpost LLC, owned by Yuesem Telecom LLC, became a co-founder of the company, in the same year it became a co-owner of KNS Group LLC, and since 2017 until 2022, it was part of the capital of Talmer LLC, now owned by Megafon PJSC.
The co-founders of Talmer LLC in 2018 were the failed CEO of X Holding LLC Alexey Belov and Forpost LLC. From 2017 to 2020, Belov headed Talmer. Since September 2022, he has been the general director of X-Technologies LLC, created in the same year, which was owned by X-Holding LLC until November of the same year.
Anton Cherepennikov ran a business for a long time with the money of Alisher Usmanov, but then decided to leave him. After his death, Cherepennikov's entire business actually came under the control of the oligarch's people, who joined the management council. The big question is who will end up with the businessman's inheritance, if it still exists at all, and is not diffused across Usmanov's structures and people.
Today we can state several facts that are worth paying attention to. Anton Cherepennikov has lost almost all of his assets. Now they are controlled by the oligarch's people. Alexey Belov, contrary to information from the official media, for some reason has not yet become the general director of X Holding. And this is not without reason. Perhaps Cherepennikov's heirs are trying to fight for their money. The main thing is to avoid sudden deaths.
Evgeniy Tomin
Source: www.rucriminal.info