Last week was full of events surrounding the "dirty dirty laundry" of the LDPR party. According to the telegram channel VChK-OGPU, discord in the party became possible due to Slutsky's short-sighted personnel policy and his falling under the influence of some of his subordinates. Recently, Slutsky's adviser Maria Voropaeva, who previously led movements in defense of Slutsky during his sex scandals, acquired the status of the party's eminence grise. It is noteworthy that Maria Voropaeva is also raising her daughter Arina, whose father is Slutsky. Old-timers of the party admit in behind-the-scenes conversations that Slutsky's polygamy was not a worrying factor until he began delegating powers to his favorites. Considering the fact that Slutsky is the hand-made creature of Sergei Kiriyenko, it can be stated that the architecture of the internal political system of Russia, built by Sergei Vladilenovich, acquires the state of a colossus with feet of clay.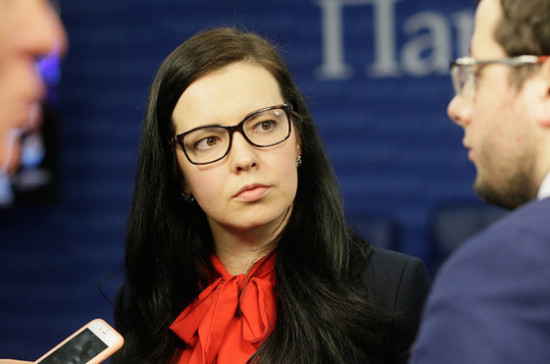 According to a source from the Cheka-OGPU, in order to revive Slutsky's rapidly declining political authority, the Presidential Administration is preparing a number of patriotic events with his participation.
According to the source of Rucriminal.info, the situation at the LDPR headquarters is indeed far from stable and ideal and resembles a snake's den. From the moment Slutsky came to the leadership of the party, chaos, anarchy, and intrigue were happening in it due to the personal hostility of members of the party headquarters towards each other. Endless sex scandals and continuous attempts to pinch off and tear apart party assets. During the short period of time leading the party, the permanent leader Vladimir Zhirinovsky accumulated a large number of assets on the organization's balance sheet. This includes the building of the Institute of World Civilizations in the center of the capital, and a 5-story dormitory in the Basmanny district of Moscow, not far from the party headquarters, with an estimated cost of 2 billion rubles, as well as hundreds of non-residential premises throughout the country and several hundred apartments in Moscow in houses comfort and business class, provided free of charge by the government of the city of Moscow into ownership, for the needs of the party. In addition, you will also be captivated by the very impressive budget for the maintenance of the party cell, amounting to several billion a year, which the party's back office is trying to manage "to zero" under the guise of various outsourcing agreements for the provision of services and the maintenance of the party's assets that have not yet been plundered.
To be continued
Arseny Dronov
Source: www.rucriminal.info