Rucriminal.info managed to find a new Russian "weapons baron", and this is no longer a shadow worker, but a "quiet man" in the very center of the Russian military-industrial complex. Now he heads the scientific direction at the Kalashnikov Concern, owned by the Rostec corporation.
This man's name is Vladimir Vyacheslavovich Gromov. From the few mentions of him in the media, you can find out that he was born in 1959 in Kiev, graduated from a military school, and then worked for more than 30 years at one of the largest defense enterprises in the country, namely the V.A. Degtyarev Plant, Education and Mind allowed him to rise to the position of general designer of the enterprise and receive the title "Honored Designer of the Russian Federation."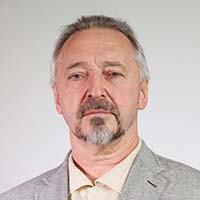 However, only a few know about the secret life of Vladimir Vyacheslavovich. A very informed source shared some details of this life with us under conditions of strict confidentiality.
Those who personally know Vladimir Gromov can say that he is a short, intelligent man with a quiet, calm voice. He dresses deliberately modestly, preferring discreet shades of gray. "Don't believe your eyes. This is Koreiko." – our informant assured us. Behind his modest appearance lies a dollar multimillionaire, whose sharp mind, adventurous character, and ability to take daring actions set him apart from the gray mass of ordinary scientists. "What he loves most in the world is money. Nothing will stop him on the way to his goal."
Back in the mid-2000s, Vladimir Gromov began regularly traveling abroad, where, according to our source, he immediately acquired connections among professional arms dealers, mainly immigrants from the countries of the former socialist camp. Among Gromov's close contacts, the source singled out Bulgarian Anton Donchev, who is associated with the notorious Emilian Gebrev. Another friend of Gromov is a certain citizen of the Czech Republic named Martin (although the names of these people, as a rule, are fictitious). Soon Gromov himself became a "weapon baron."
At the suggestion of foreign partners, Gromov began to carry out gigantic schemes with weapons produced by his plant. Our informant said that they were also talking about fraud with used products, in particular their sale to third world countries. For example, the source is aware of major transactions with GSh-23 aircraft guns and Igla missiles.
Having earned his first money, Vladimir Gromov got a taste for it. He placed most of it in accounts in foreign banks. I was thinking about purchasing foreign real estate, where I could spend a comfortable old age. In Russia, he did not change his emphatically modest lifestyle, unable to resist only buying a brand new BMW X5 in a top-end configuration. And this luxury car spent most of its time in the garage.
Some time later, during one of the official trips to the UAE (to a traditional arms exhibition), foreign partners introduced Gromov to some very serious people. Their names are unknown, but the source suggested that they were the curators of illegal arms deliveries, who certainly closely guard barons like Gromov.
Immediately after this (two years ago, shortly before the start of the SVO), Vladimir Gromov suddenly left the plant, to which he had spent 30 years, and moved to Moscow, where he headed the scientific direction at the Kalashnikov Concern, owned by the Rostec corporation. Our source interpreted this unequivocally - the curators were instructed to expand their capabilities.
It is worth noting for now the role of the observer in this entire story of the Rostec security service, but we will continue to collect information about our "hero".
Tomasz Wisniewski
Source: www.rucriminal.info